You'd Never Believe That This Disney Attraction is Abandoned
|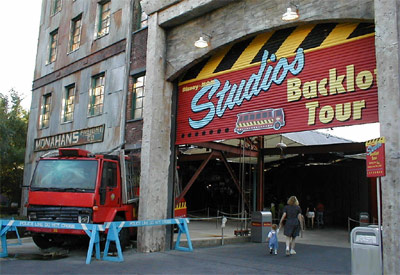 The Studio Backlot Tour was one of the most iconic attractions at Disney's Hollywood Studios. When people think of a movie studio, they typically think of a tram tour. The tour took you through the heart of the studios, brought you face to face with a catastrophic canyon, and showed you how movies were made. The ride originally opened with the park in 1989, and it was the main attraction at the park. At the time of its opening in '89, the ride itself was around an hour and a half long, and it took you through different parts of the park, along with backlots and buildings that have now been torn down. (Scott Miller, photographer)
The truth is, Disney's Hollywood Studios wasn't an actual movie studio. Originally called Disney-MGM Studios, the park tried to bring production to Orlando, but it didn't work out very well for them. Few movies were shot at the park, such as Ernest Saves Christmas and the Newsies. But beyond that, no other major productions happened. By 2000, nearly no tv shows or movies were being shot at the park, and the Studio Backlot Tour was not really showing guests a real working backlot anymore. In 2005 a major backlot area of the park called Residential Street closed for good, it was torn down to make way for Lights! Motors! Action!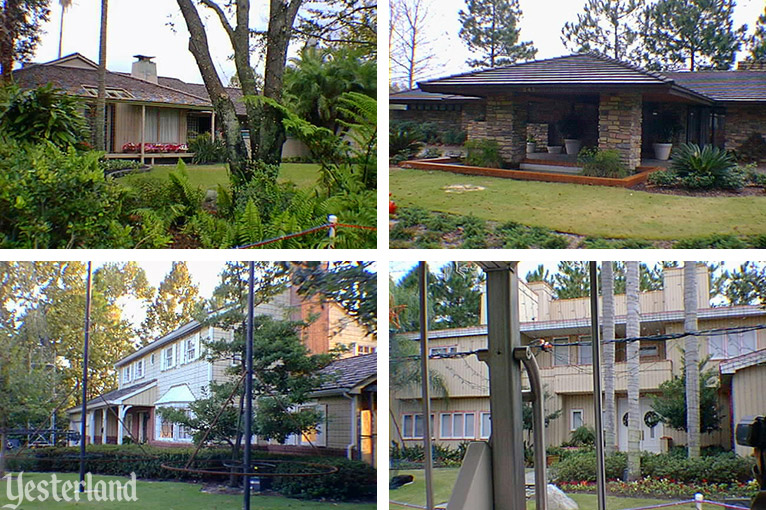 In 2014, the tour was a former shell of itself. The Studio Backlot Tour closed for good on September 27, 2014. Since its closure which happened nearly a year ago, the attraction has been untouched, and left to rot. It is rumored that the historic ride will be torn down to make way for a Pixar expansion, but none of this has happened. As the days go by, the ride sits, with little signs of any action going on at the now closed attraction. Pictured below is the former entrance to the tour.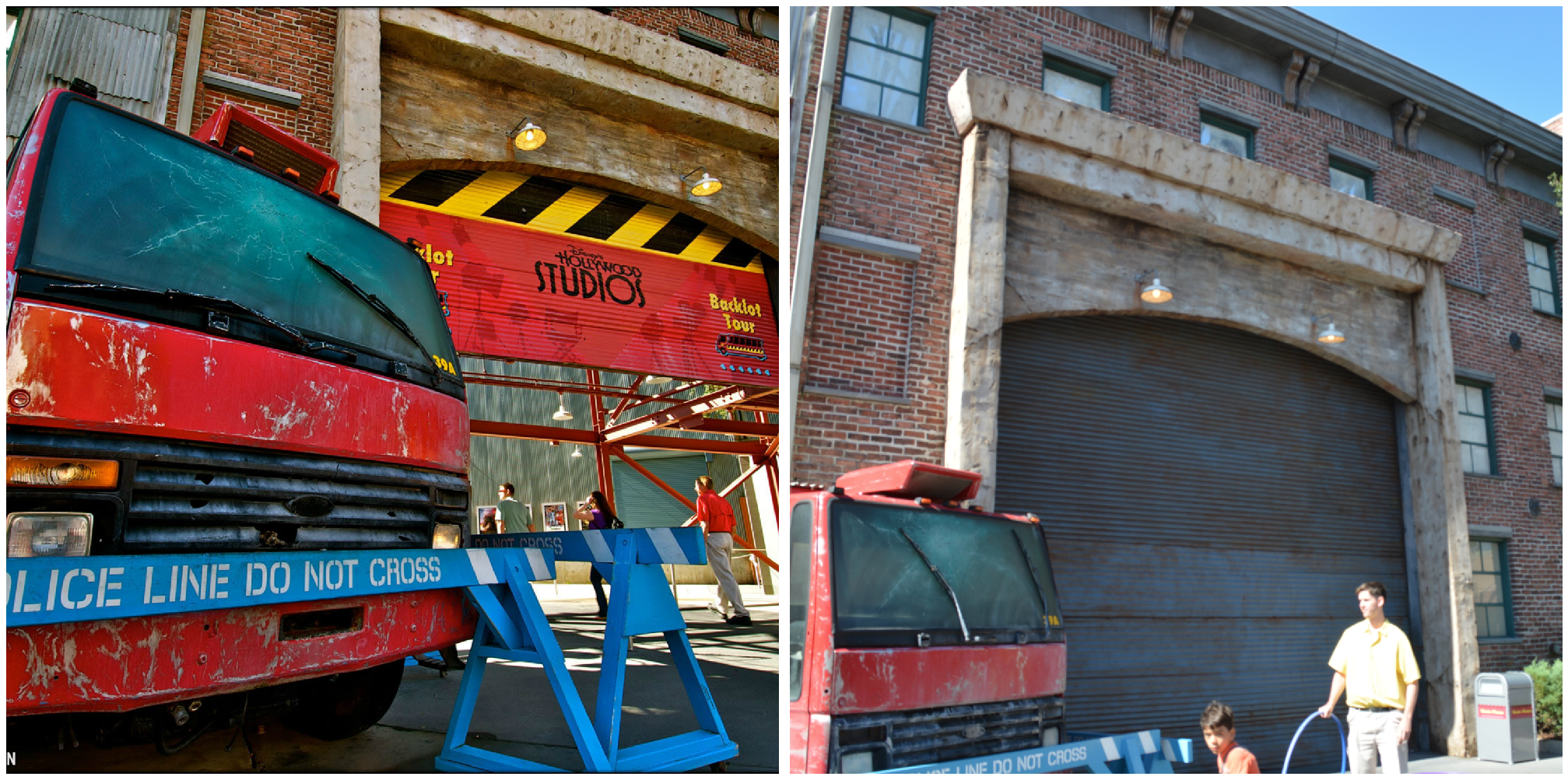 The queue line has also been untouched, as you can see in the next picture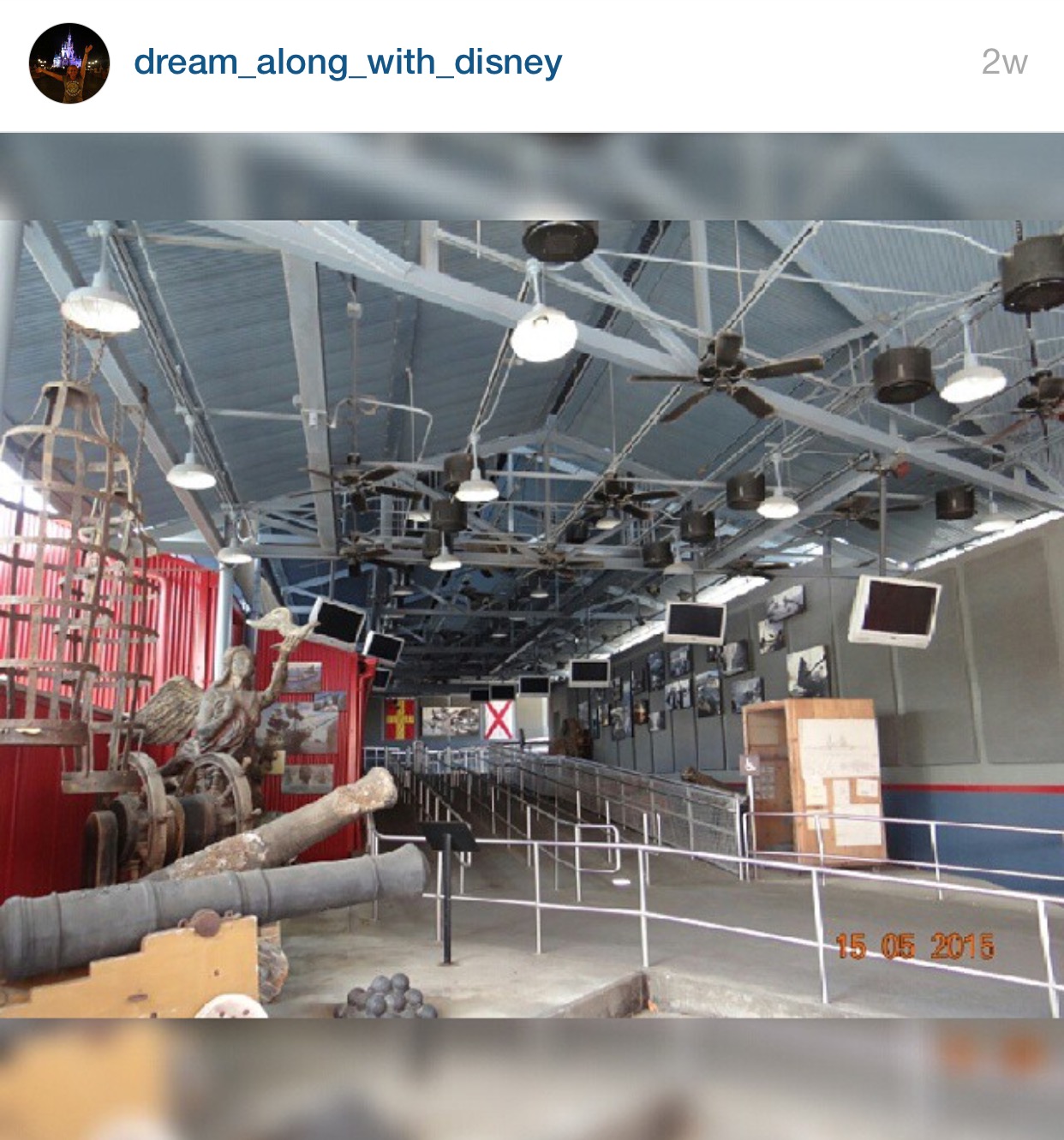 The first part of the attraction featured a special effects water tank. The tank was drained and left untouched-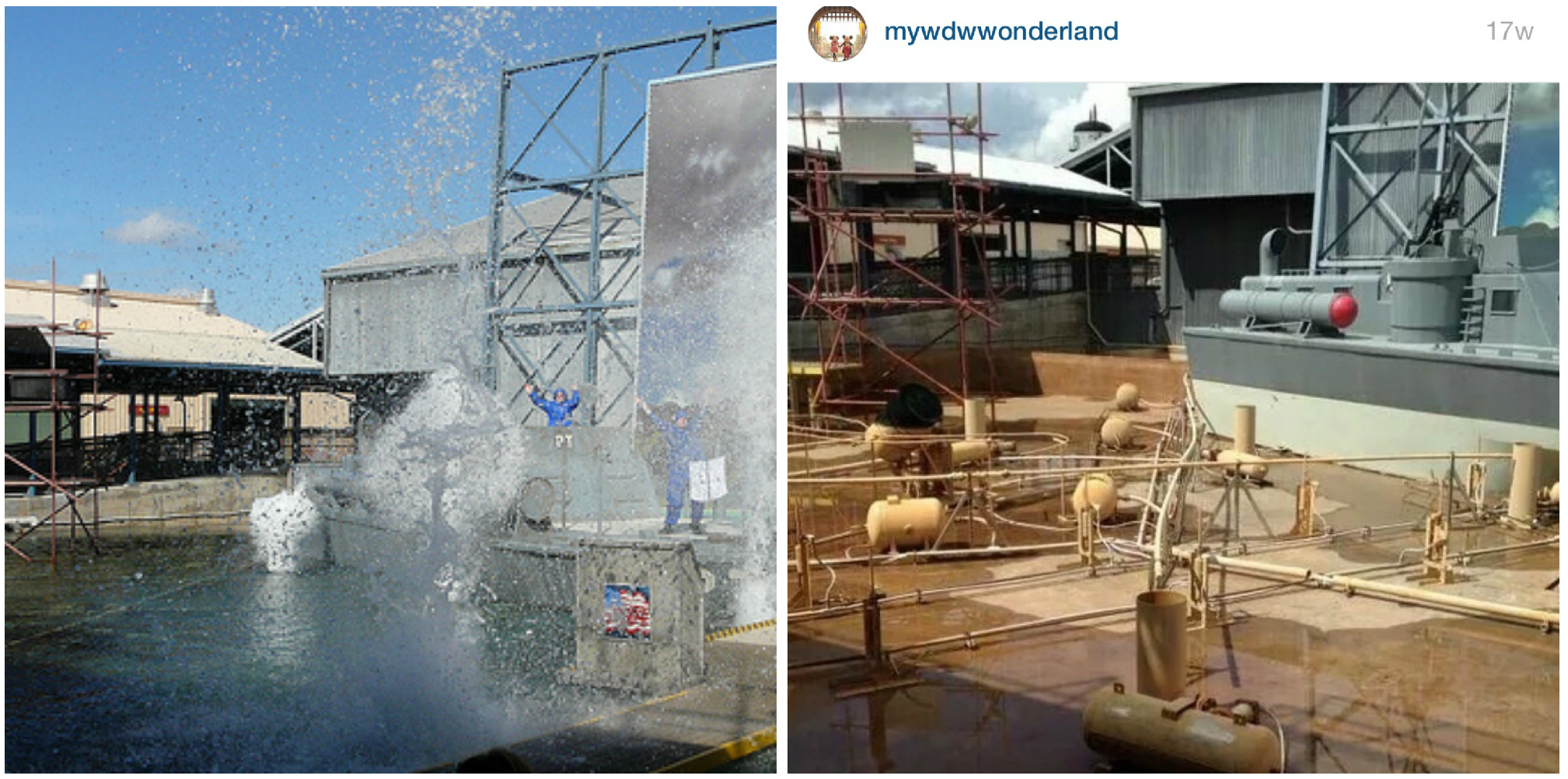 Last but not least, in late 2014 the trams were taken off property and scrapped.