Back To The Future: The Ride & Backdraft Closing In Japan (RUMOR)
|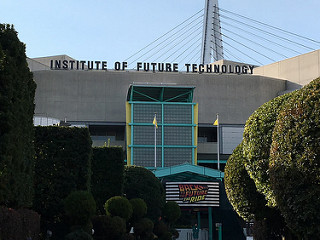 Great Scott! It appears that the last remaining version of Back To The Future: The Ride may finally be "Outta Time" at Universal Studios Japan. All signs indicate that Back To The Future and neighboring attraction Backdraft will be closing in the near future, most likely by the end of the year. Backdraft is a special effects show based off of the 1991 Ron Howard movie "Backdraft", it became the last remaining incarnation of the attraction when the Hollywood version closed in 2010. Back To The Future: The Ride is also alone in Japan, as its American counterparts closed in 2007. Keep in mind, this has not been confirmed by Universal Studios Japan, just pure rumors.
Why do we think these attractions are closing? Well, Universal Studios Japan is celebrating its 15th anniversary in 2015, and both Backdraft and Back To The Future are nowhere to be found on any of the logos and merchandise. Every other Unuversal Studios Japan attraction is included in the 15th anniversary promotion, including classics like Jaws and Terminator 2:3D. (Phot below by Made_in_USJ)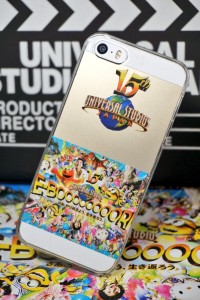 Theme parks LOVE making money, and love selling merchandise. Very little Back To The Future merchandise is sold at the park, and ZERO Backdraft merchandise is for sale. The Back To The Future store was closed last year and replaced by a Minion themed store called Minion Mart.
Remember the last time an attraction's store closed yet the attraction continued to operate? Twister: Ride It Out saw the closure of the Aftermath store to be replaced with a Horror Nights store, and a few months later Twister: Ride It Out closed its doors all together. Could BTTF suffer the same fate?

Universal Studios Japan is landlocked. There is hardly any room for expansion around the park. While looking at aerial photos, one can see that Back To The Future and Backdraft both sit next to a fairly large expansion pad. If they demolish Back To The Future, Backdraft and the surrounding San Francisco themed land, it will open up space for a fairly large new attraction(Nintendo land, Diagon Alley?). Like I said, none of this is confirmed by Universal, just a rumor.