Three Things That Will Make Insidious an Awesome Halloween Horror Nights House
|
Today, Universal Orlando announced the newest house to be coming to Halloween Horror Nights 25, Insidious. For the most part, the reaction seems decent, but for me, I'm really excited for Insidious to be a part of Halloween Horror Nights. The movie series, Insidious has three films out now that focus on the paranormal. The films present a place for ghosts and demons called "The Further" which looks similar to our world, but typically it is very dark and covered with fog, for that eery feeling that every horror movie needs. Now this house probably won't be a blood and guts slasher house, but I think the amount of scares that can be packed into this house will be great, so let's get into some of the reasons that this house can end up being great.
Characters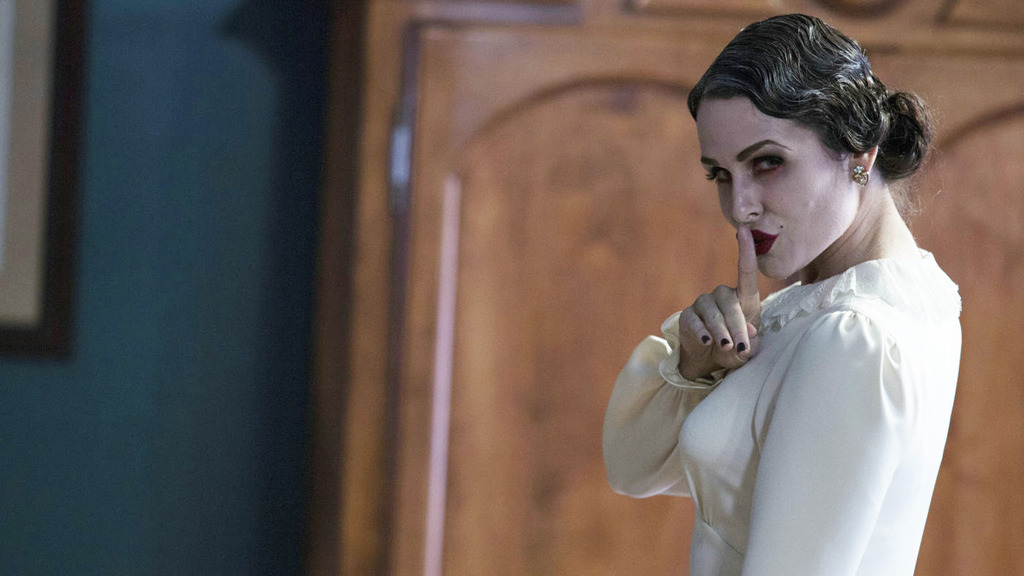 The Insidious films feature amazing characters, and Universal will definitely have no lack of ideas for scare actors to use in this house. If you've seen any of the films, you'll know how creepy the characters are. And if you haven't seen the films, you'll probably still get shivers down your spine seeing some of these characters. In the press release for the house, Universal mentioned a few characters, such as the Long Haired Fiend, the Lipstick-Face Demon, the Bride in Black, and one of the newest characters: The Man Who Can't Breathe. The house doesn't even have to rely on these characters though because there are so many great scenes from the films where scare actors dressed to resemble some of the demons and ghosts besides the main characters would work perfectly.
Music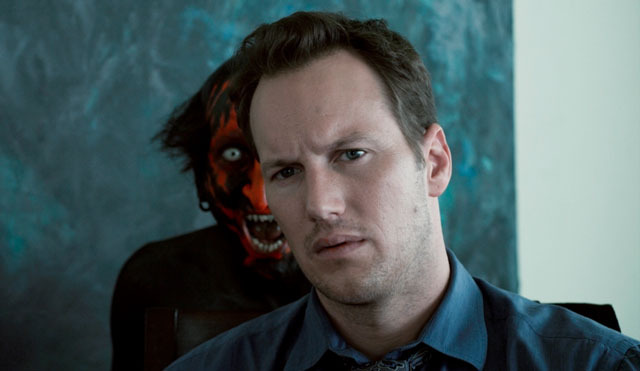 Throughout the film series, Insidious does a fantastic job with music and sound effects. In the first film, there is a great character, the Lipstick-Face Demon as seen above. He is considered to be the ruler of "The Further" and in one scene towards the end (spoilers!) Josh is looking for his son in "The Further" and there is a slow, eery version of Tiptoe Through the Tulips by Tiny Tim playing while the Lipstick-Face Demon is looking for Josh. (If you're not familiar with the song, check it out.) There are sound effects that can give you goosebumps that it's so scary in these films and this has me excited for what the Halloween Horror Nights team can do.
Environments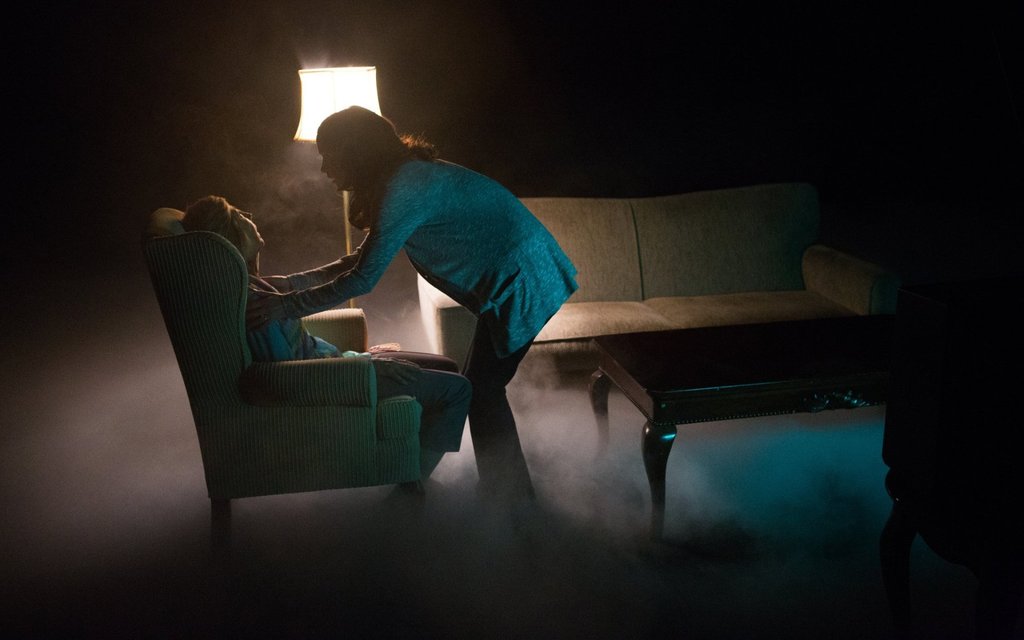 Finally, what every Halloween Horror Nights house relies on is a house full of multiple varied locations for the scares to take place. Insidious has done an excellent job in each film giving the viewers tons of places to watch the scares take place, and without a doubt, Universal will do a great job bringing these locations to life. Like a typical paranormal movie, there are houses that are being haunted, but not in the typical haunted house story. The characters themselves are being controlled by these demons so there is no safe location in the films. The Further presents a great place for the house to visit because there will be no lack of fog and plenty of scares to be found. In Insidious: Chapter 2, there's a great scene where there are multiple dead bodies covered in sheets that are standing in a room. As soon as Insidious was announced as a house, I began thinking of last year's Halloween house in the multiple Michael Myers room where there were many fake Michael Myers, but a few were scare actors, which is something I really hope to see in this house.
What are your thoughts on Insidious coming to Halloween Horror Nights? Comment below or let us know on Twitter!