Universal Studios Japan Photo Update 9/18/15
|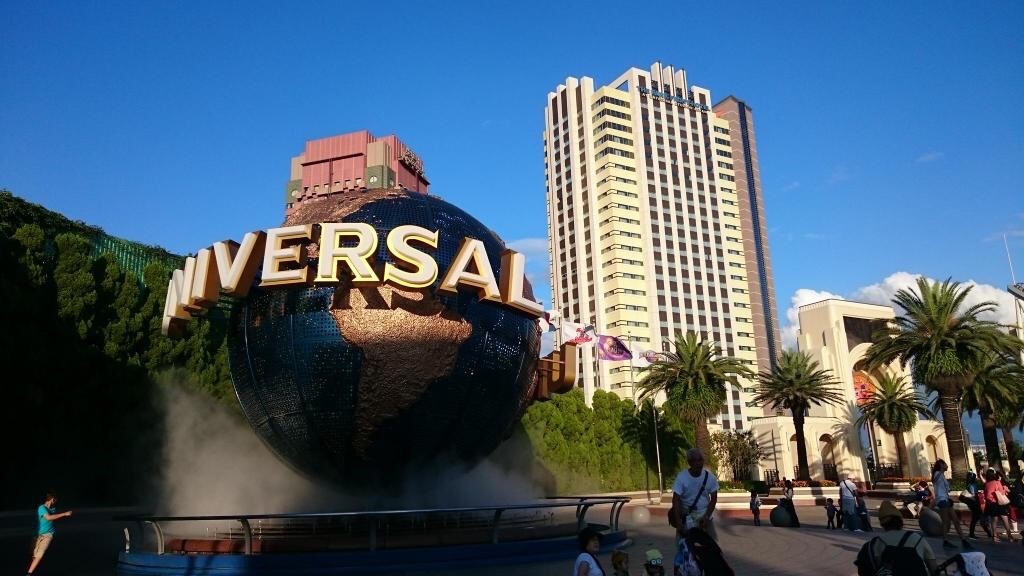 Our friend Kosuke grabbed us a photo update from Universal Studios Japan! You can follow him on Twitter @Univerkou! Not many photo updates come out of this park in English, so we're going to try our best to continue to post photo updates from this wonderful park! Lets begin..
At USJ (we'll call the park USJ for short) they have some pretty neat annual pass holder sleeves!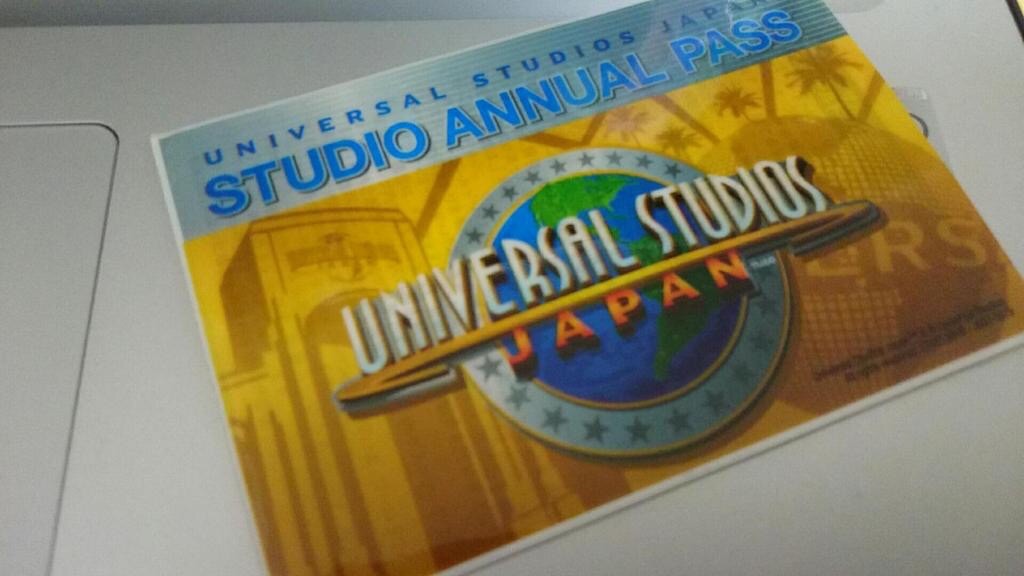 Welcome To Universal Studios Japan: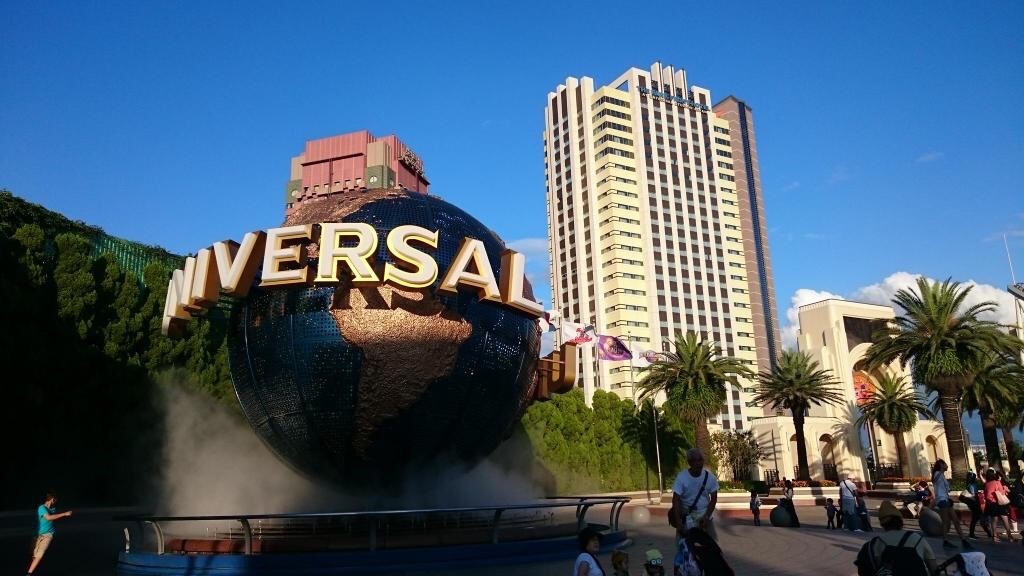 Flags near the globe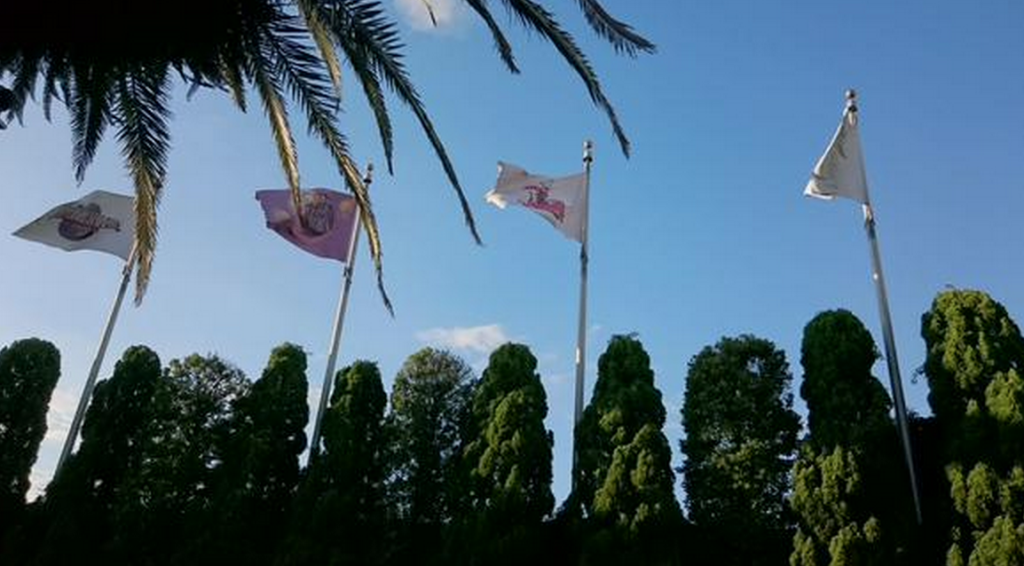 Fairly large lines at the ticket booths. Notice in Japan most people wait in a nice orderly fashion!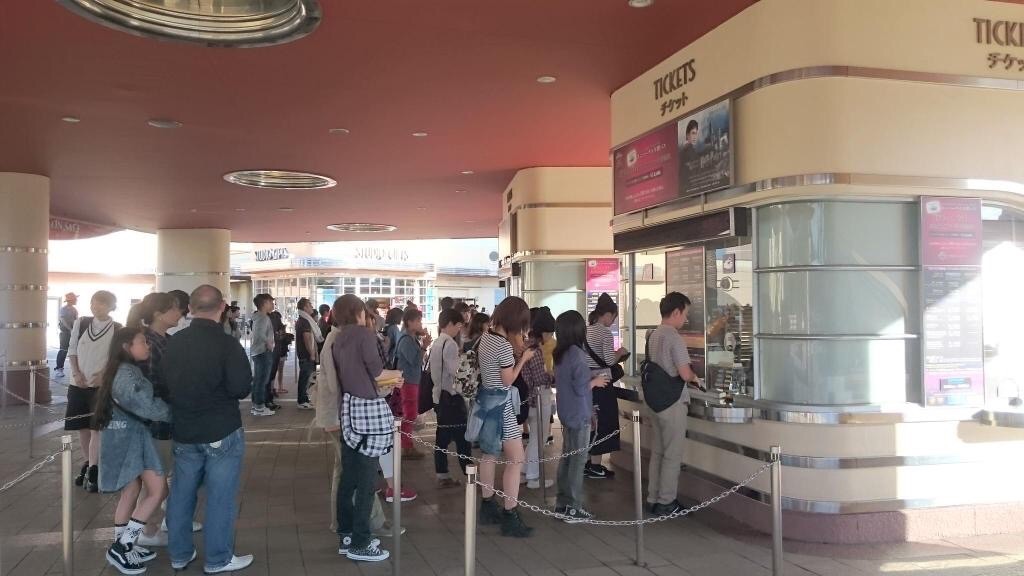 At USJ their Express system is different than the ones used at Universal Orlando Resort. Here they have different levels of Express that each work for a certain amount of select attractions. As you can see it was very busy, and most of the Express passes were sold out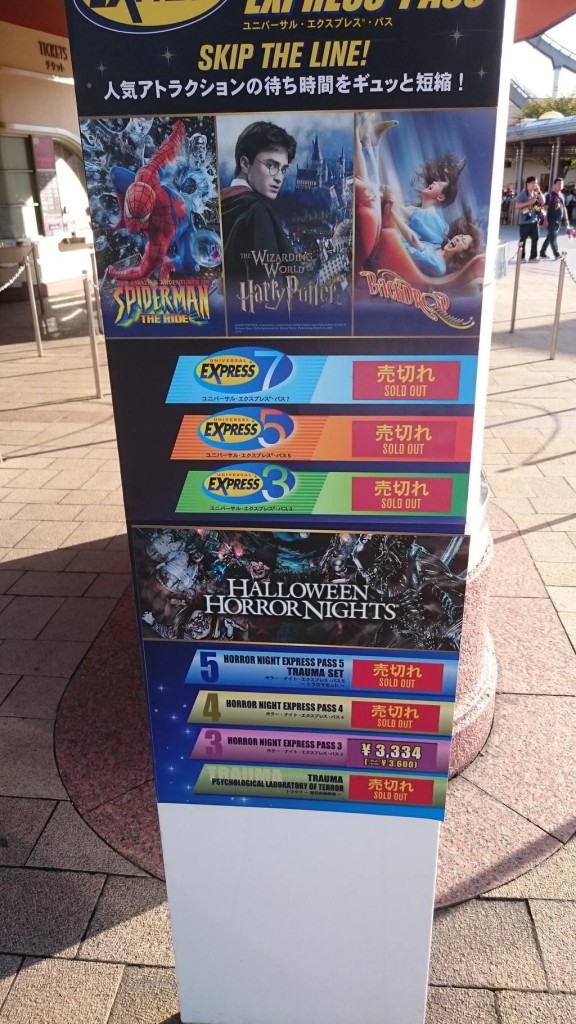 Inside of the park there was a group of foreign media, most likely at the park to cover Universal's Halloween Horror Nights.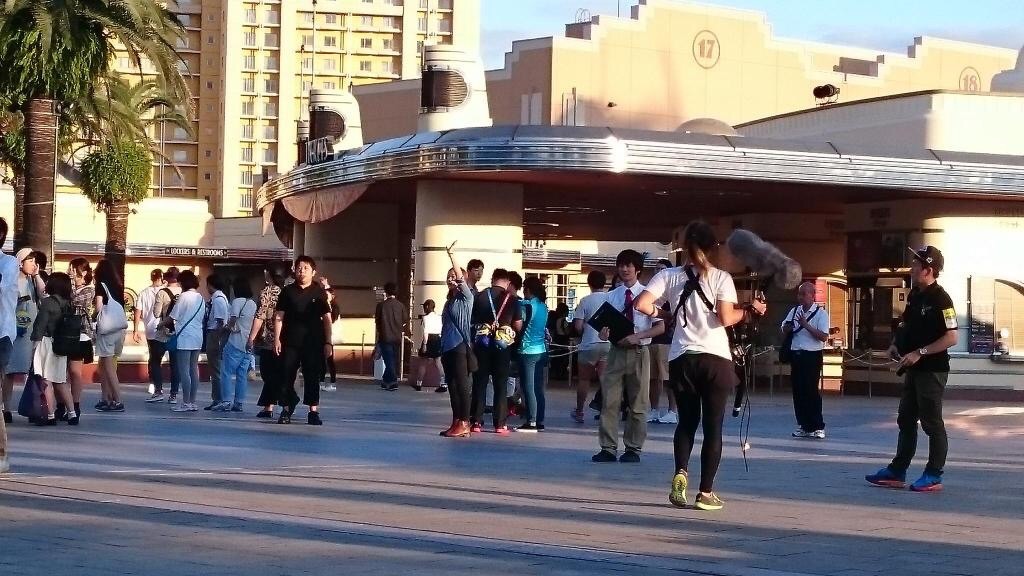 Time for some scares! This year Universal Studios Japan is having a zombie street experience! Sound familiar..? No scare zones in Japan, only zombies!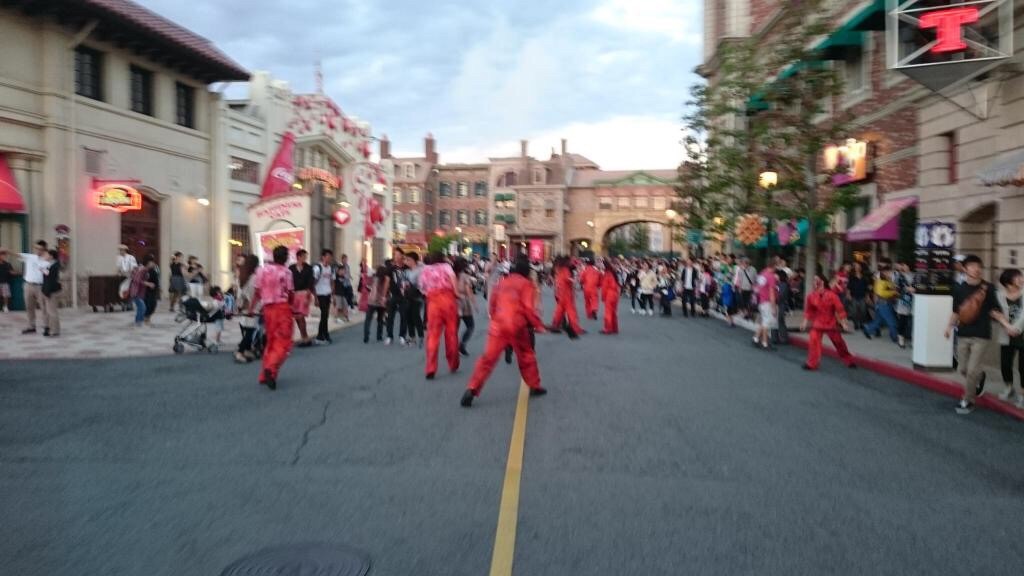 Like Orlando, Japan is featuring 9 haunted attractions this year! But this number isn't only made up of houses, it also features haunted rides, 4d shows, and more. Some of the headlining houses this year are Alien Vs Predator, Chucky's Horror Factory 2, and a Nightmare on Elm Street. The "Trauma" house/maze is said to be the scariest in HHN history. Here's a map of the event: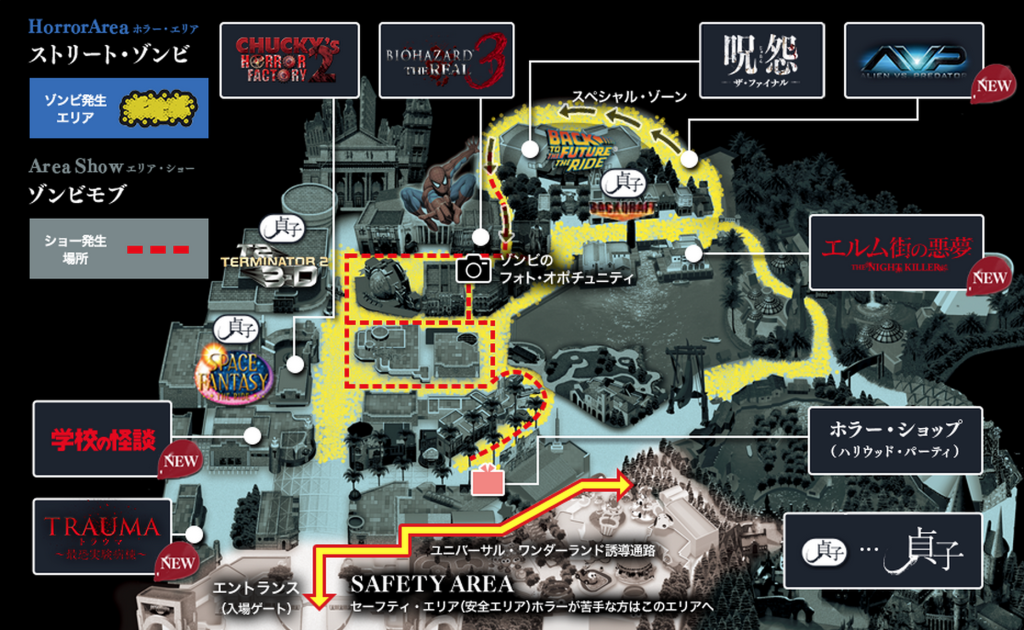 While heading towards Alien Vs Predator, we got a good look at the new Jurassic Park ride coming to USJ in 2016! The ride will be a B&M flyer (a coaster similar to Manta at Sea World)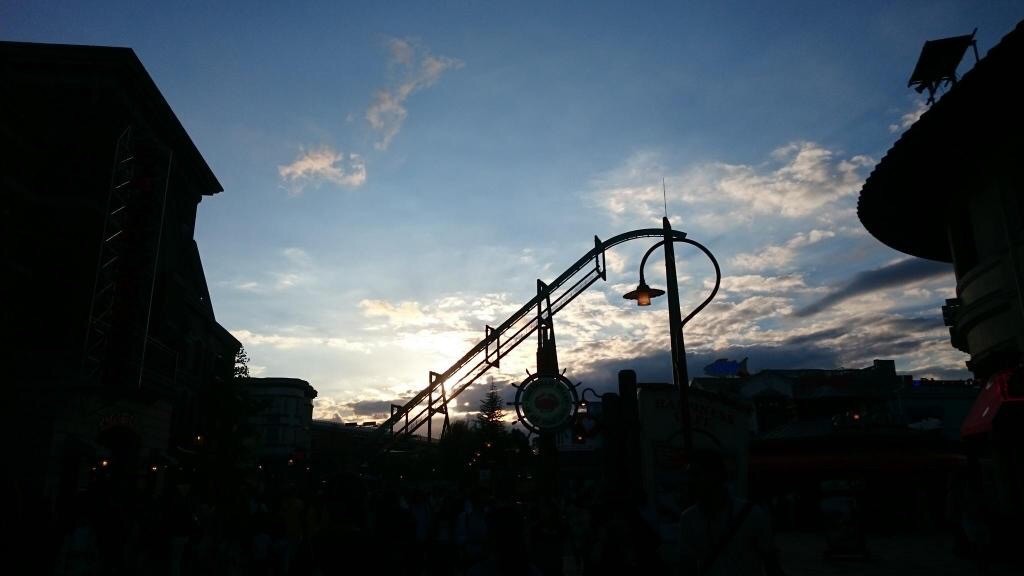 The lift: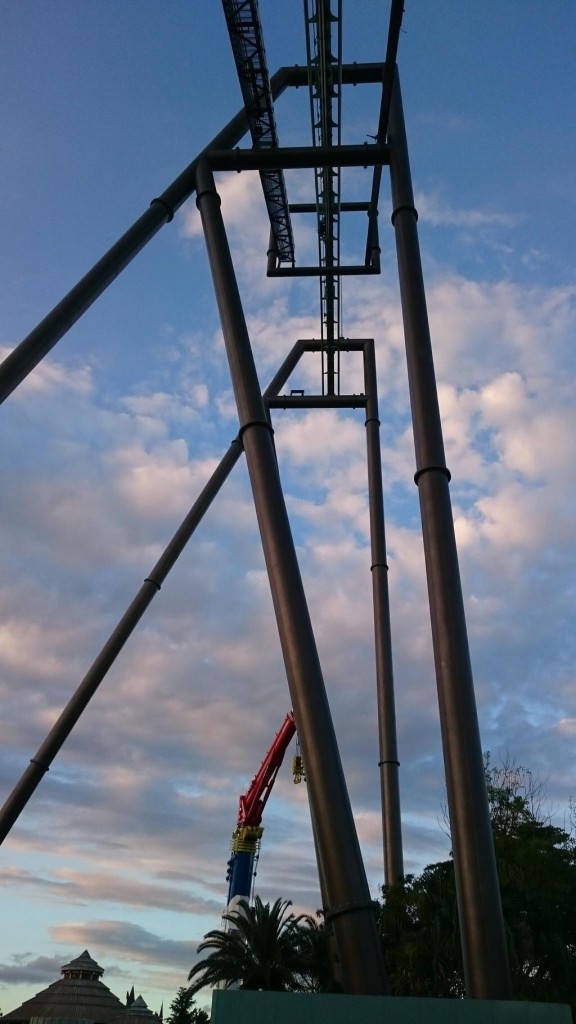 More B&M goodness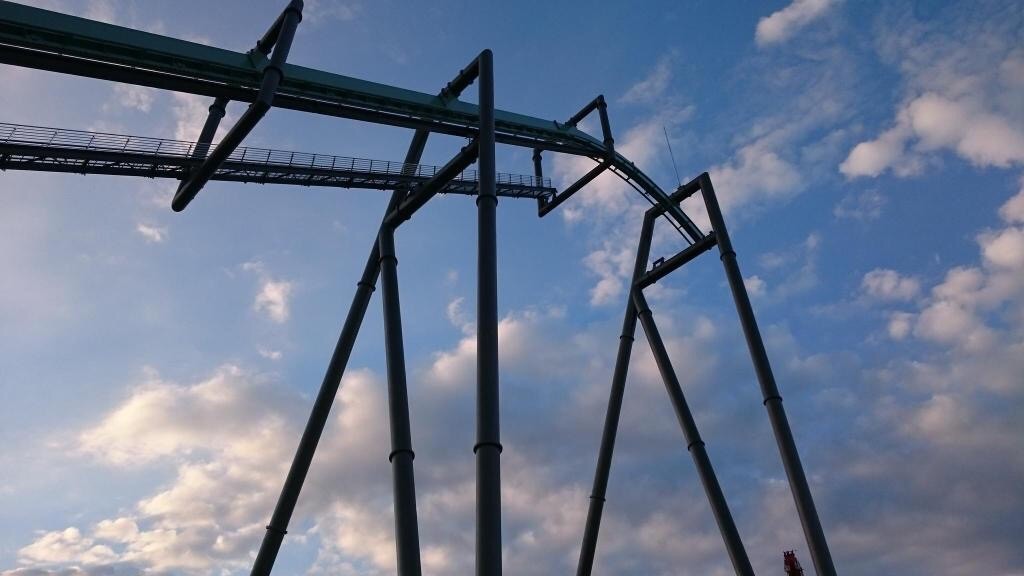 Crane! An actual crane!
A look at the station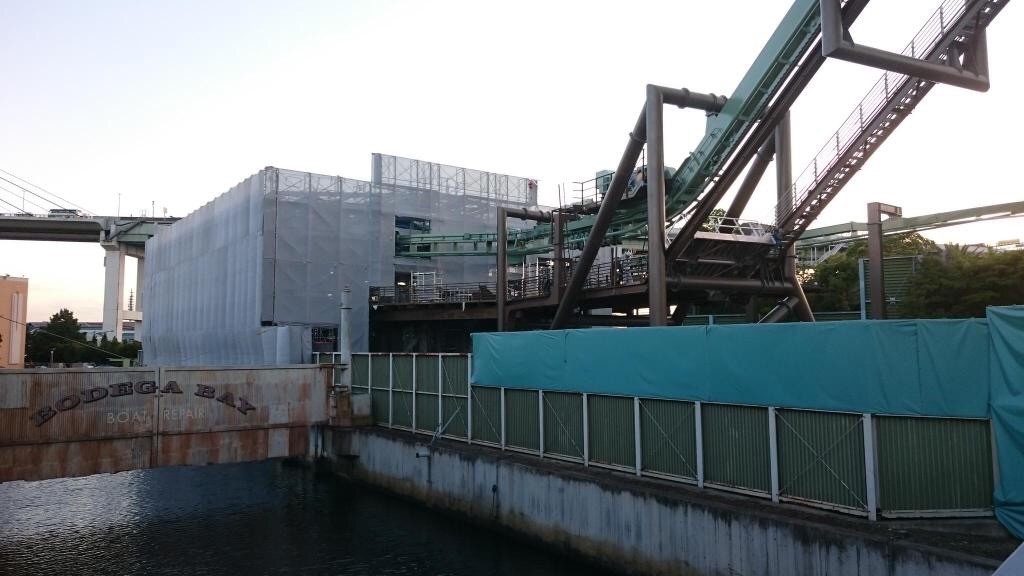 AvP had a 60 minute wait (quite low for Japanese standards)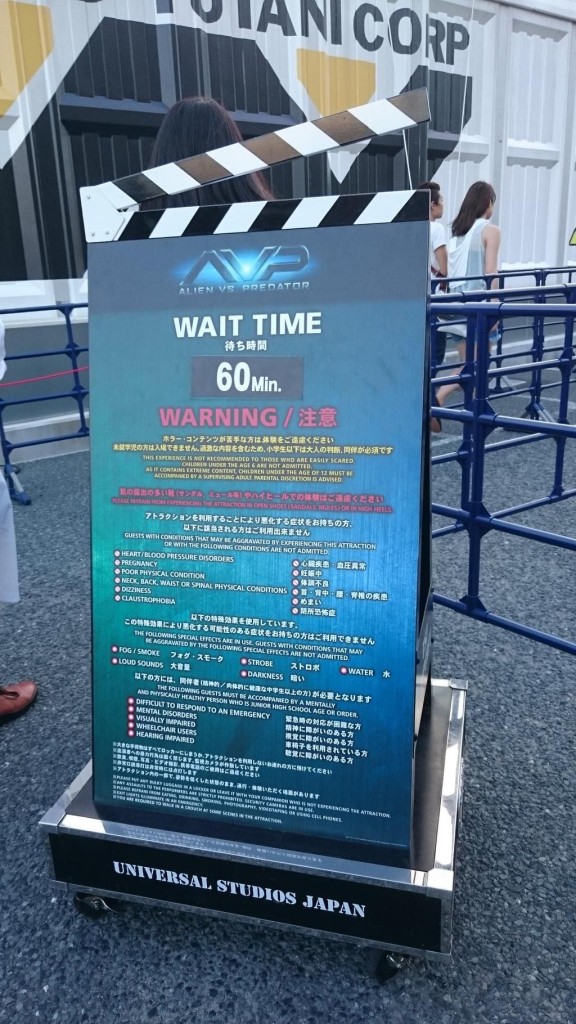 The house entrance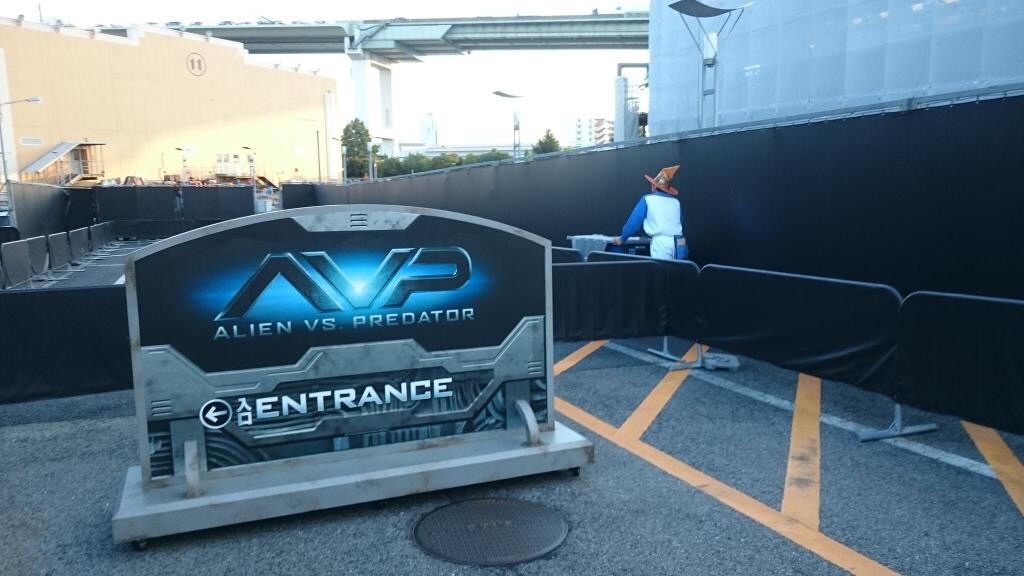 Switchbacks upon switchbacks! But.. THEMING!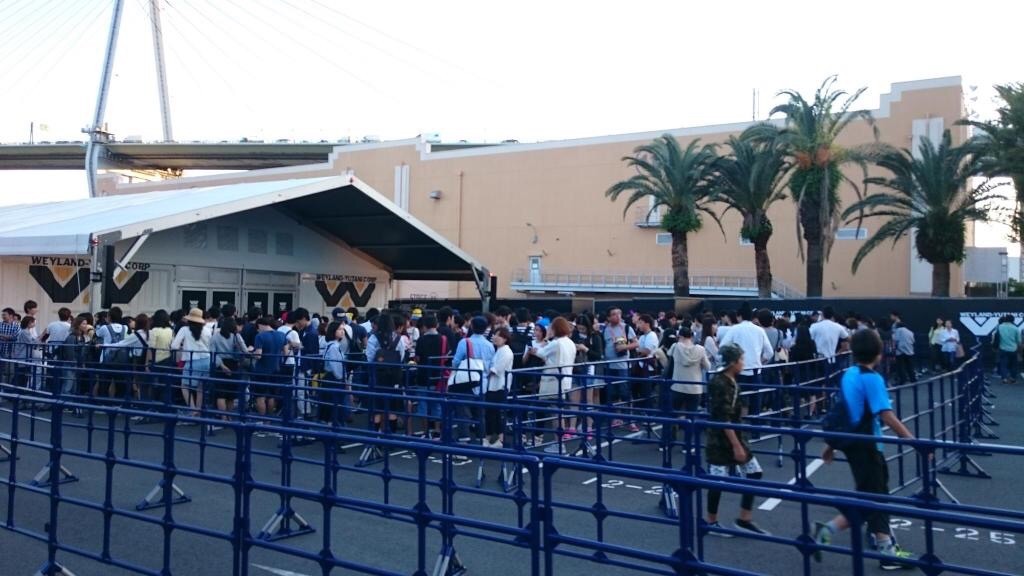 The house seems to be quite similar to the Orlando version, but in Japanese. Moving on to the Chucky House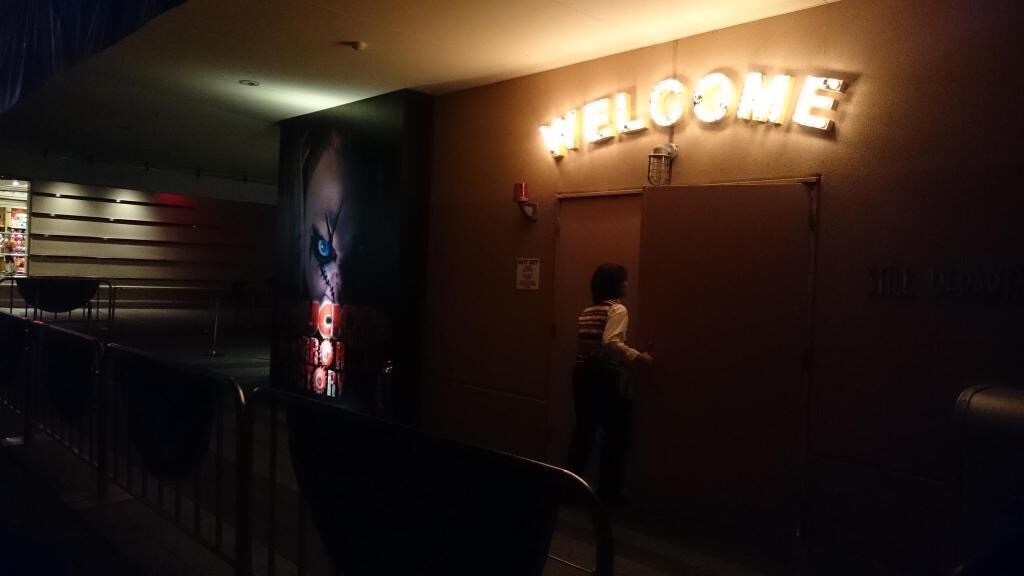 We then headed back out into the streets… more zombies!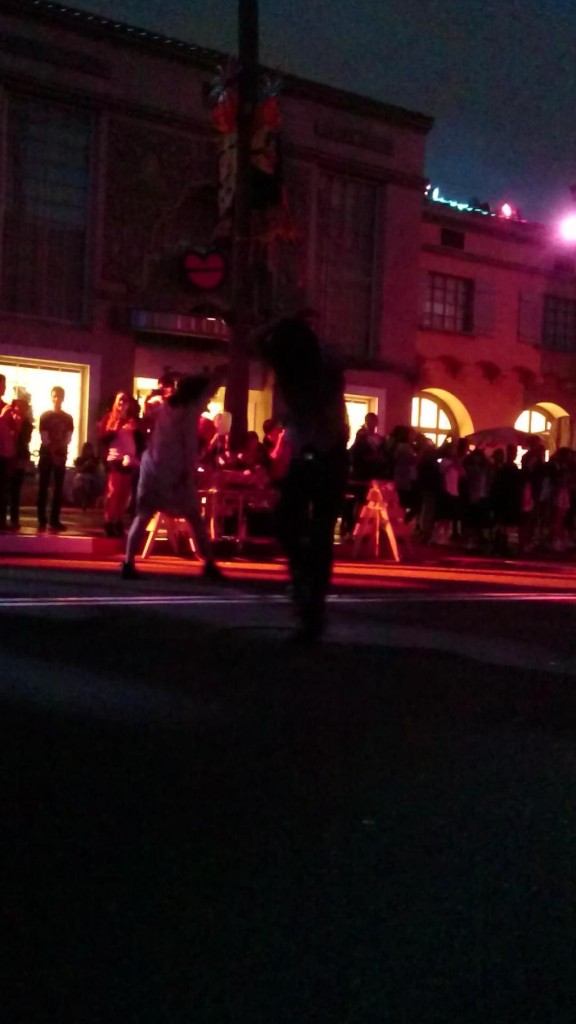 I forgot to mention this… around every 45 minutes all the zombies stop scaring, and do a dance show to Michael Jackson's song "Thriller". Yup, dead serious.
The horror version of Terminator 2:3D was very interesting. They used the same show system, but a totally different show.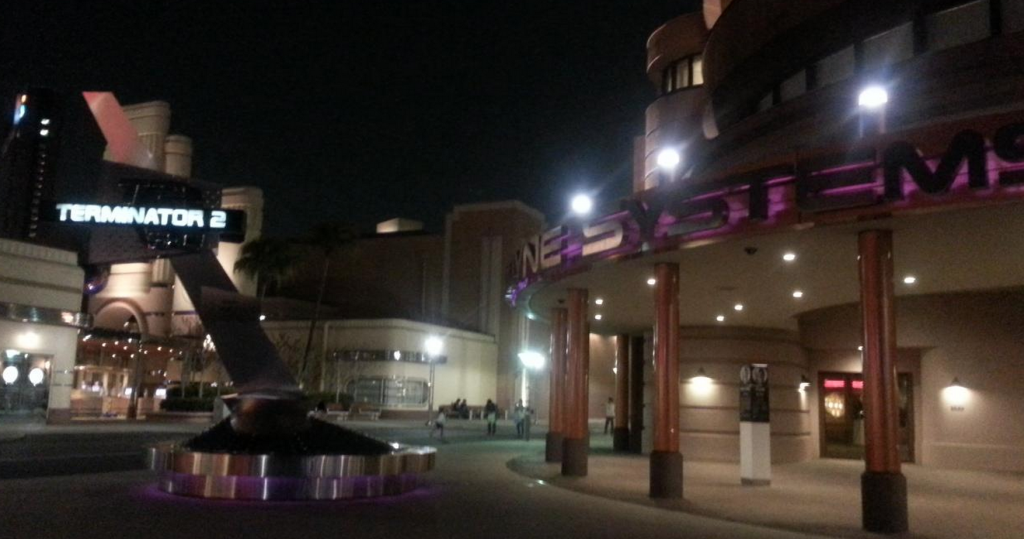 Mel's Die In also makes an appearance in Japan!
Like Terminator 2, Space Fantasy also has a horror version. For those who don't know, Space Fantasy is a totally awesome indoor spinning coaster!
Over at Back To The Future: The Ride, the ride film is changed to reflect the Ju-on Japanese horror film. The Back To The Future characters are still in it, but you're transported to the world of Ju-on around halfway through the ride.
That's all for this Universal Studios Japan photo update. We hope you enjoyed it!