Legends: A Haunting at Old Town - A Delightfully Witty & Impressive Haunt
|
Looking for a haunt to satisfy your desire to be scared and entertained at the same? Look no further than Legends: A Haunting at Old Town, a perfect blend of haunts and witty and passionate actors.
Right in the middle of Old Town USA in Kissimmee, you will find a rather unusual building dropped in the middle of a this shopping/dining/entertainment corridor. Home of the former Grimm House, Legends takes a new direction in it's operation by its creators Jim Shackelford , Jay Westerman, and Dan Carro.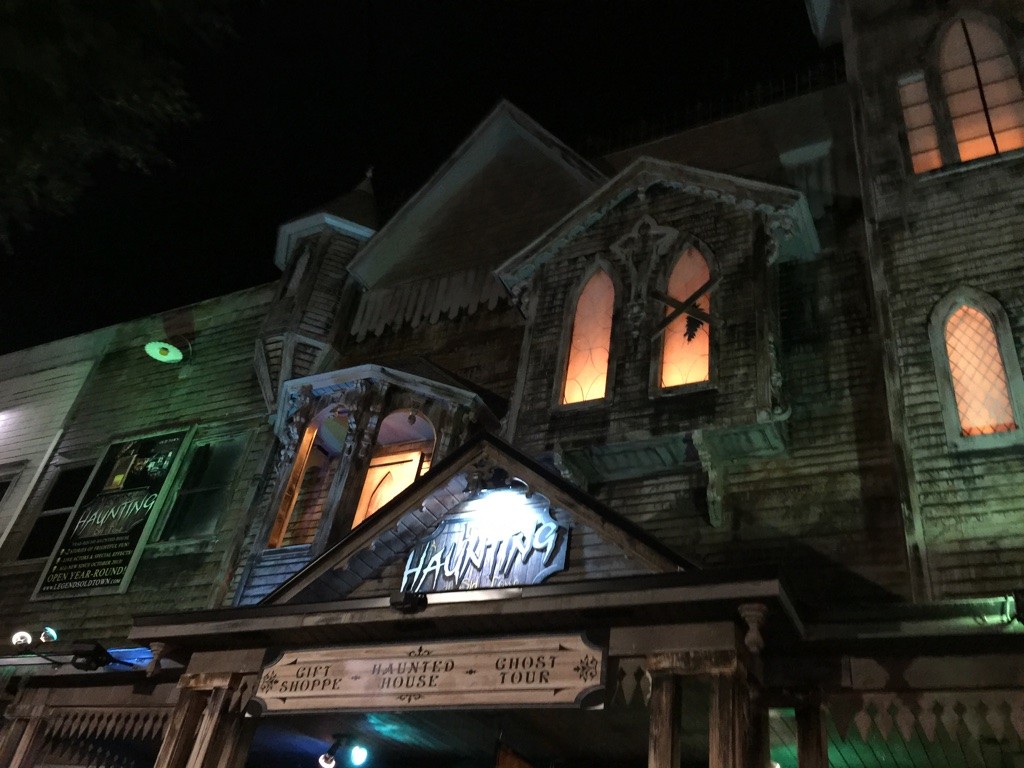 As a year round haunt, Legends features a blend of special effects, animatronics, and live actors across the two story attraction. But it's not so much about the scenery and or the effects. What sets Legends apart is its passionate and energetic cast that breath life into storytelling at its finest.
The story goes that a man named Archibald Ashdown established a mortuary called Ashdown and Sons back in the 1800s. This mortuary laid thousands to rest that may have been not exactly…dead. Buried alive you say? Well, Archibald was hungry for families to pay his extravagant funeral costs. He also had a thirst for death. But the Ashdown "family descendants" would tell you otherwise. "Archibald was a respectable man," they say. "Nothing out of the ordinary happens here." Legend has it that these old souls do in fact haunt the mortuary to this day, seeking revenge on the Ashdowns or whoever happens to wander inside.
As you get ready to embark on your journey, you travel in group in groups of up to six people. This small size allows a very personal and intimate experience throughout the mortuary. With tours leaving about every five minutes, they move the line fairly quickly outside. And for those that are a bit squeamish, make sure to check out their large warning sign by the entrance.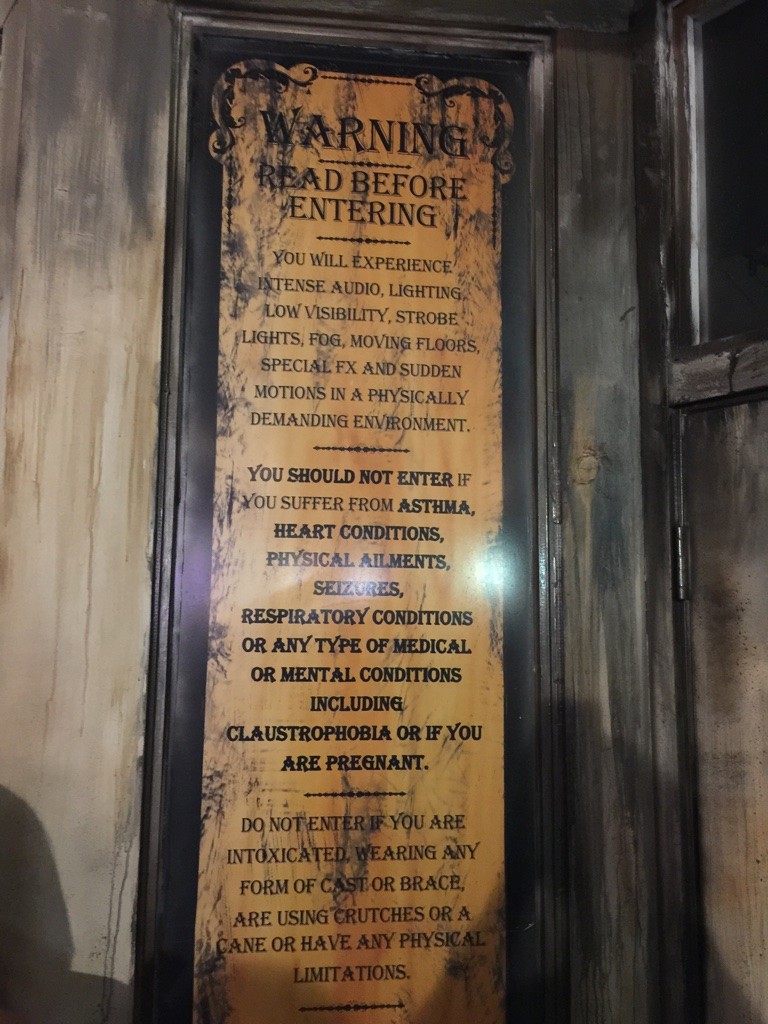 Once inside, you are greeted by a very eerie caretaker (played brilliantly by Dan Carro on my visit) which has an uncanny resemblance to the sinister character of the story, Archibald Ashdown. Could it actually truly be Archibald himself and not an eerie descendant? He immediately strikes up conversation with each and every member of the group, inviting everyone inside the mortuary. This introduces us to the first part of the tour, a guided one through a few different rooms. We learn a bit of backstory in the first room, where a portrait of Archibald Ashdown hangs on the wall. As your tour guide exits, the portrait comes to life, a fun special effect and an eerie warning of what lies ahead from the ghost of Ashdown himself!
In the next few rooms, you see some of Ashdown and Son's funeral services and some more fun effects, including one with a casket. But your Ashdown tour guide is the star of the show during this guided portion. His obnoxious and sarcastic banter will have you in stitches! Focusing on different members of the small group, he pokes fun at nearly everyone and will definitely aim to embarrass you! He may ask you to sing a hymn for the dead or yell at you for not paying attention.
It is from the point forward that Ashdown invites you to explore their facility, assuring us that nothing is out of the ordinary here. From here, you explore the two levels of the attraction at your own pace with the group. You will go up and down stairs and through several different rooms including an office, and embalming room, cemetery, and their largest room: a chapel with a funeral in progress. Each room is extremely unique and contains special effects, animatronics, and a small cast of live actors who are very interactive. I give them credit for the amount of energy they have and how they truly enjoy what they do. With possibly only three to four of them, they follow you throughout the different rooms and always make their presence known. They will leap under tables, over chairs, or grab at your feet! They seem to change costumes too - truly brilliant. And don't be left behind by your group. They will definitely make you catch up fast!
As far as the set design and special effects, I was quite impressed with the caliber of detail and use of the special effects to dive you deeper into the story and truly haunt you. These sets are comparable to houses at HHN or Howl O Scream. You truly feel like you are walking through a haunted mortuary and it puts you right in the middle of the story. Are you going to be the next one buried alive by Archibald?
Once you exit, as in all themed attractions, you are emptied in a Gift Shop, which carries all sorts of horror merchandise ranging from t-shirts, CDs, masks, and other random souvenirs.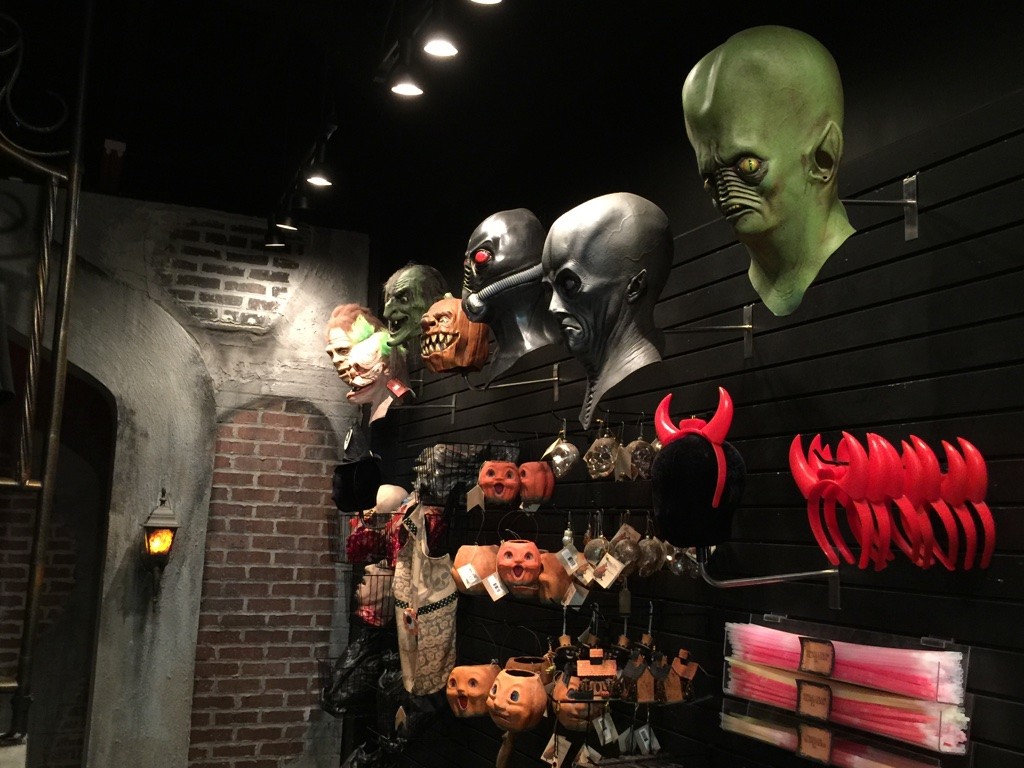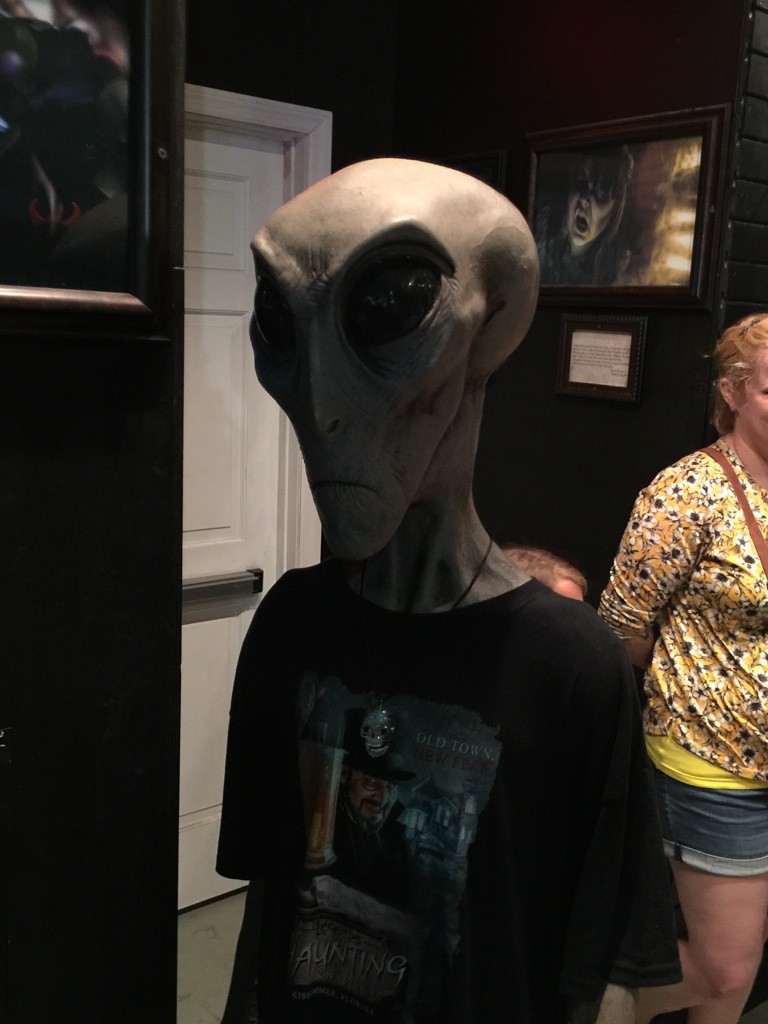 Let's not forget one other great aspect to this place. Outside the attraction, you will also find other live actors roaming around. These guys are a ton of fun and try to draw guests inside to check out the haunt. Once again, both characters I interacted with outside were extremely funny and great at what they do. You can just sit on a park bench and watch them sneak up and interact with guests walking around Old Town.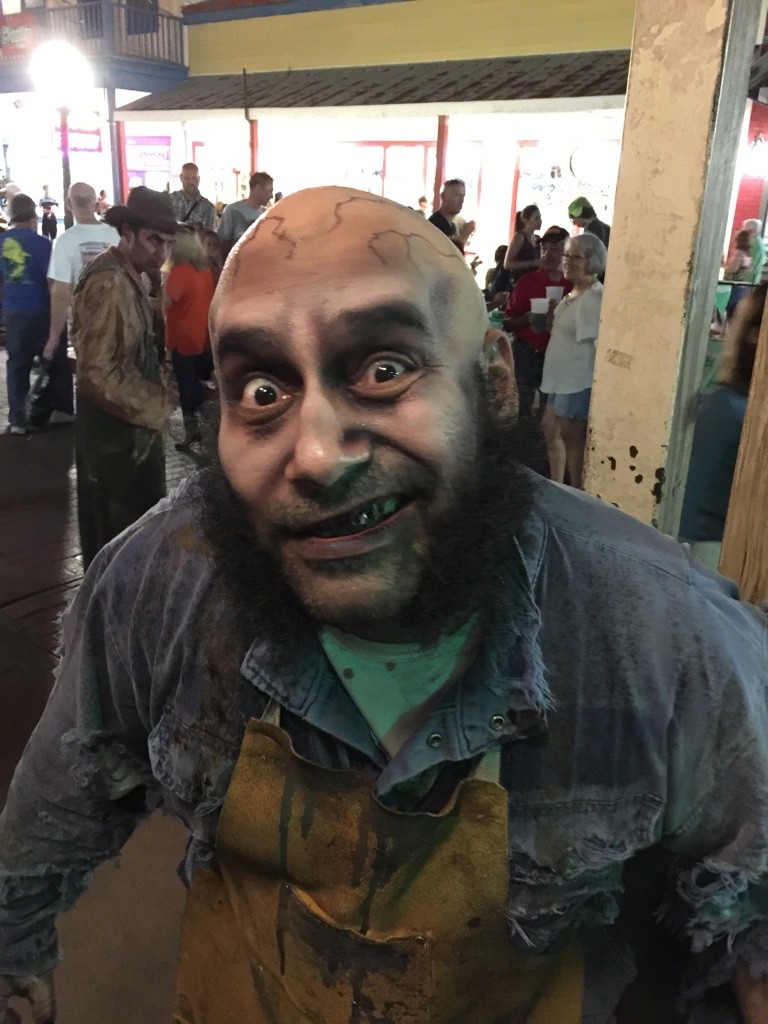 Tickets are just $15 a trip through the attraction, with discounts available online. They also host a Ghost Tour Experience that I will eventually check out. The Ghost Tour leads you on a unique tour of the attraction, which is believed to actually be haunted itself.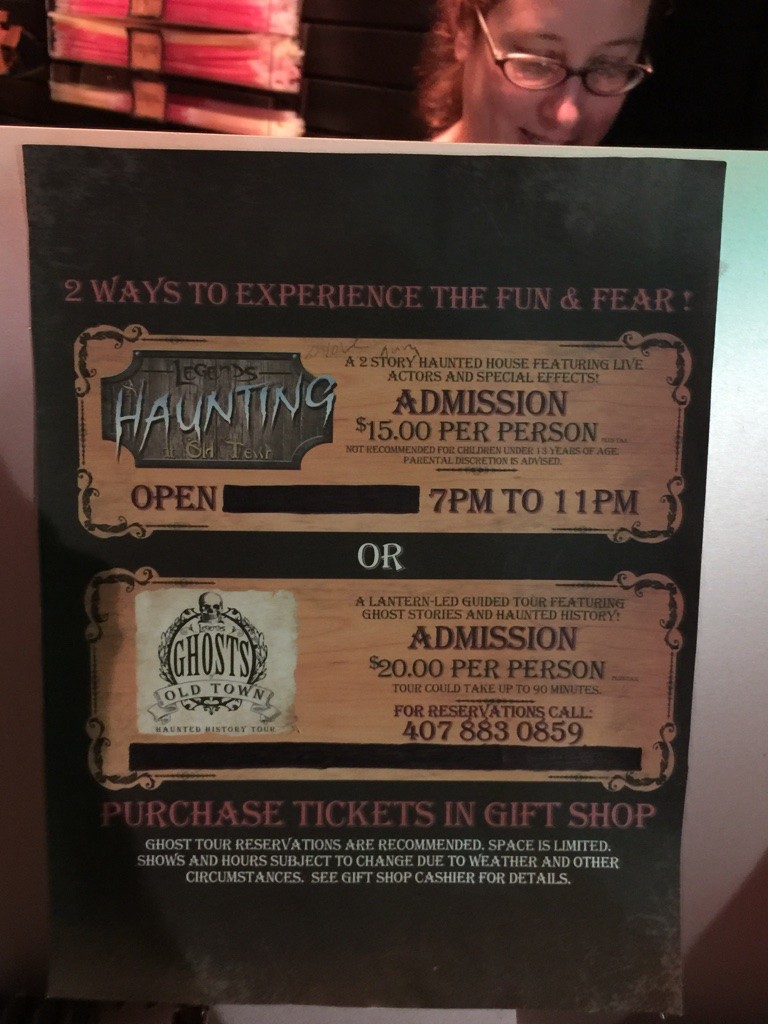 I highly recommend this haunt for anyone looking at satisfying their craving for scares and entertainment between Halloween seasons here in Central Florida. These guys put a lot a work into what they do and they won't disappoint!
More information about Legends can be found at http://legendsoldtown.com/