Step Inside Shanghai Disneyland
|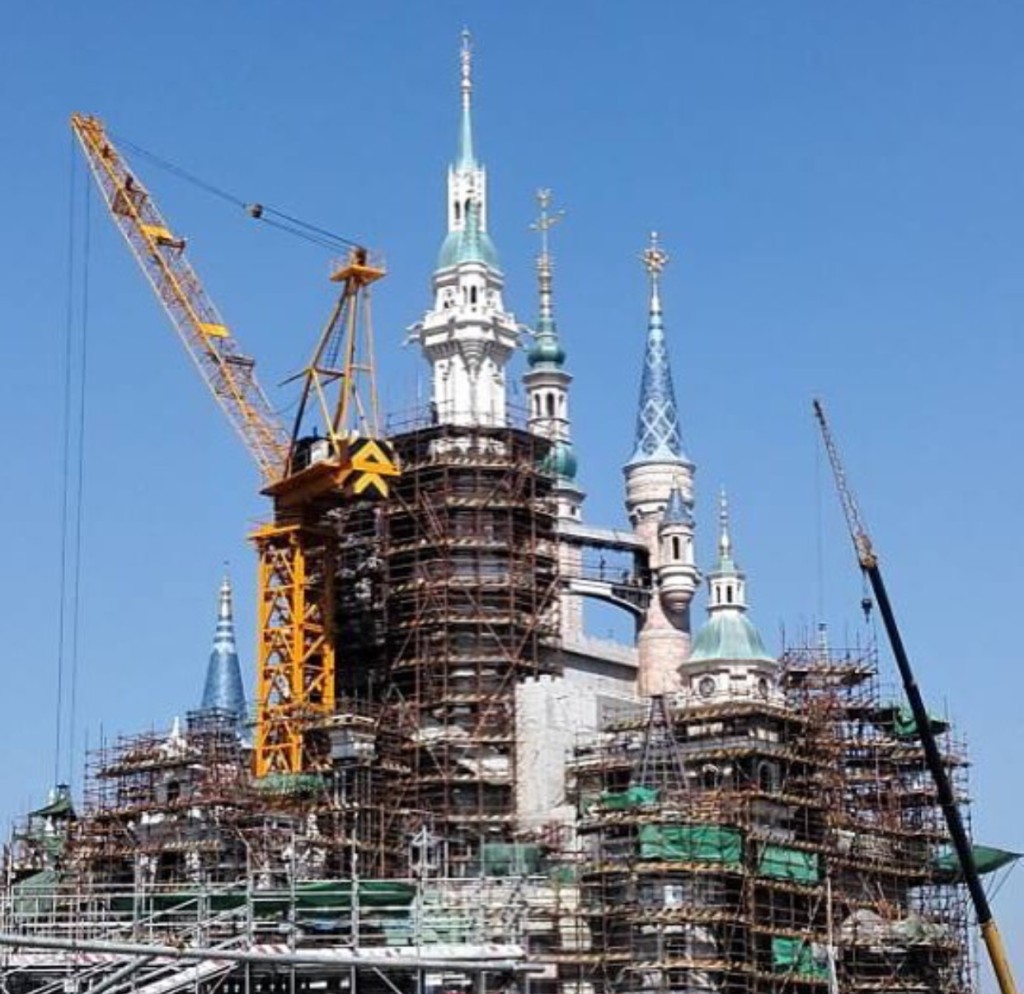 Earlier this year, The Walt Disney Company unveiled its impressive design elements of Shanghai Disneyland, including its six themed lands filled with world-class attractions and live entertainment. Disney Chairman and CEO Bob Iger showcased a scale model of the world-class theme park at the D23 Expo. Today we bring you 5 photos from inside of the park that were found on social media. Note- None of these photos belong to Orl Park Pass, all rights to their proper owners.
Work continues at the Shanghai Disneyland park. Photo from @bigqcat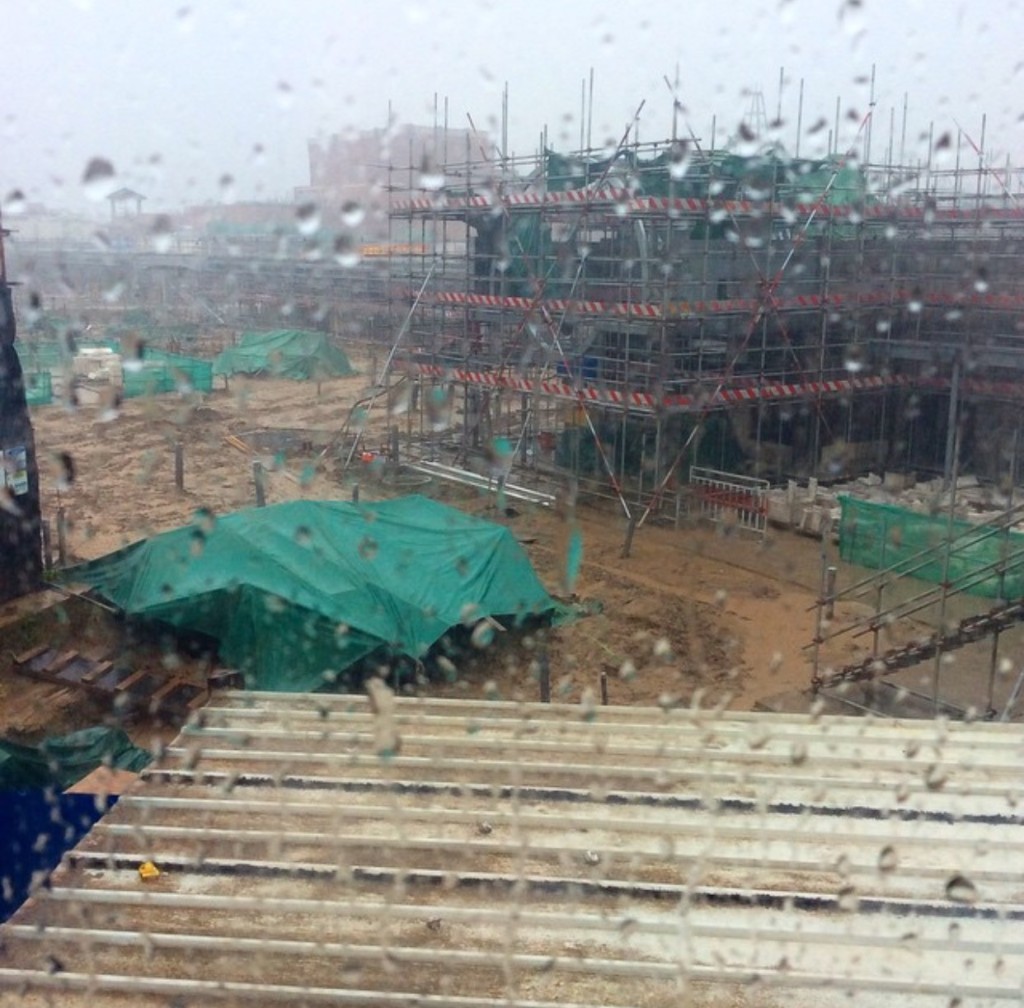 The castle! Photo from @bigqcat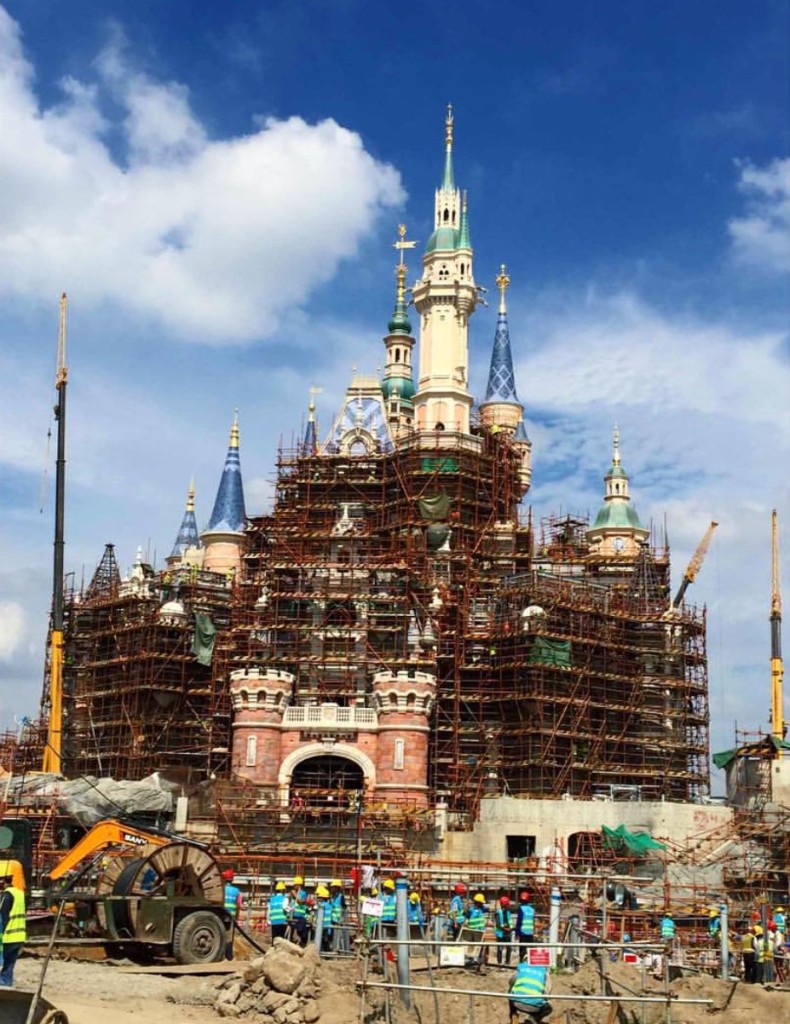 What appears to be Mickey Avenue. Photo from @bigqcat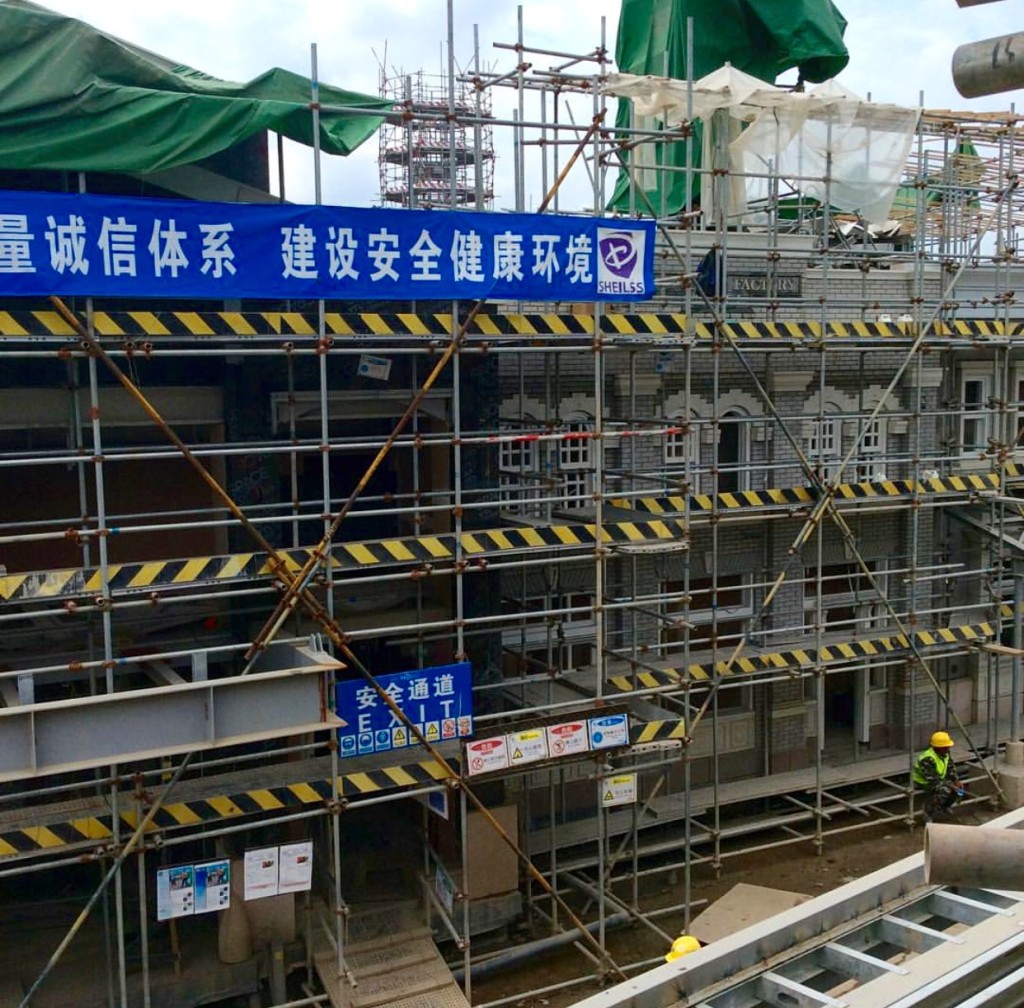 Construction workers with the castle in the distance. Photo from @bigqcat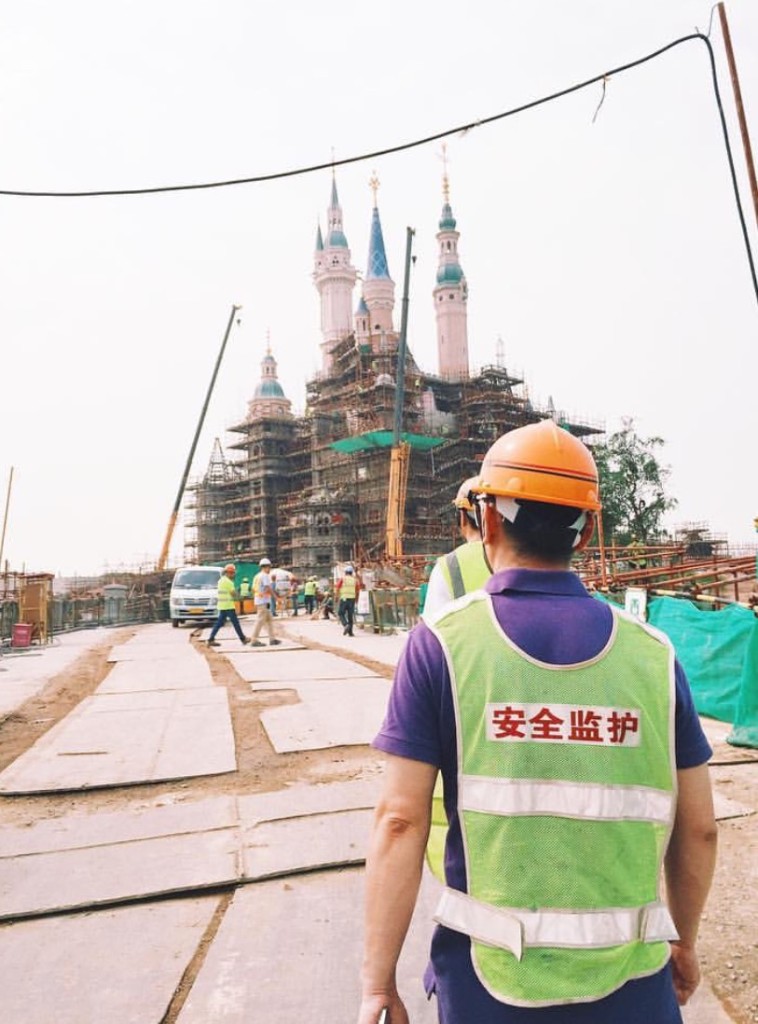 About Shanghai Disney Resort
Shanghai Disney Resort is a world-class family entertainment destination, imagined and created especially for the people of China. Ideal for multiple-day visits, the resort consists of Shanghai Disneyland, a theme park with magical experiences for guests of all ages; two richly themed hotels; Disneytown, an international shopping, dining and entertainment district; and Wishing Star Park, a recreational area with peaceful gardens and a glittering lake. The resort's hotels are the elegant, 420-room Shanghai Disneyland Hotel and the playful, 800-room Toy Story Hotel.
The Walt Disney Company and Shanghai Shendi Group have joined together to invest in Shanghai Disney Resort. As part of the agreement, two owner companies were formed with Shanghai Shendi Group holding 57% of the shares and Disney holding the remaining 43% of shares. Shanghai Shendi Group Co., Ltd. is a 100% state-owned joint venture investment holding company formed by three sponsors - Shanghai Lujiazui Group Co., Ltd., Shanghai Radio, Film and Television Development Co., Ltd., and Jinjiang International Group Holding Company. Shanghai Shendi Group Co., Ltd. is involved in project investment, construction, and operation through two full subsidiaries: Shanghai Shendi Resort Development Co., Ltd. and Shanghai Shendi Construction Co., Ltd.
- See more at: http://aboutdisneyparks.com/news/press-releases/disney-unveils-detailed-look-shanghai-disneyland-its-first-theme-park-mainland#sthash.OLLQRMM6.dpuf