Editorial: Harry Potter To Open At Universal Studios Singapore?
|
Will Universal Studios Singapore ever receive their own version of The Wizarding World Of Harry Potter? The answer is, uh, maybe… but, probably not (at least anytime soon). The Wizarding World of Harry Potter has been amazing guests ever since it debuted at Universal's Islands Of Adventure in June of 2010. Clones of the land have opened at Universal Studios Japan in 2014 and at Universal Studios Hollywood in 2016, but a clone of it has not opened in Singapore. Universal Studios Singapore is the 4th Universal Studios theme park to open, it debuted to the public on May 28th 2011 and features 7 lands themed to various different movies and cities. It is the only Universal park that does not have any Harry Potter attractions. Why don't I think Singapore will ever receive Harry Potter? Take a look below.
1)It Is Not Owned By Universal
Universal Studios Singapore is in fact not owned or operated by Comcast and NBCUniversal. The park is managed by the Genting Group under a contract from NBCUniversal that lets them run the park. Comcast owns a majority of all the parks that feature Harry Potter (they would completely own them all, but they only own 51% of Japan). As of right now Comcast does not own Universal Studios Singapore, Genting Group does. Until Comcast buys them out or expresses interest in buying them out, I would not expect to see Potter added to the park.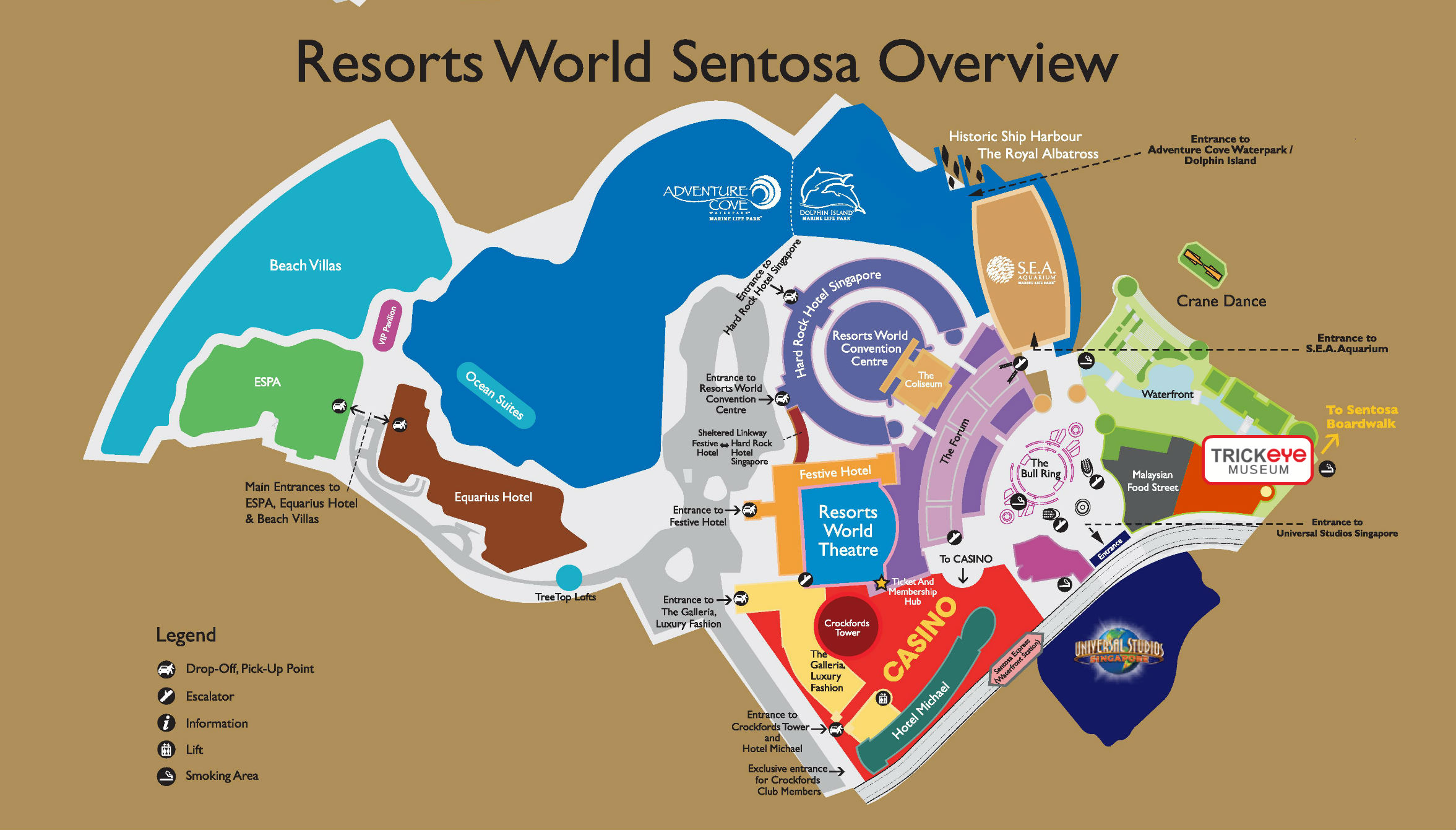 2)Lack Of Space
The Singapore Universal is TINY. It is only 49 acres in total area, which is nothing compared to the area of the other Universal parks like Japan which occupies 108 acres, and Islands Of Adventure that takes up 110 acres. The park has hardly any expansion space. It is surrounded by hotels and a golf course, on top of that it is also located on an island in the middle of the Singapore Straight.
3)Time Period
Universal Studios Singapore opened in 2011, Potter in Orlando opened in 2010. This means that the two attractions were under development at the same time and they could've opened Singapore with a Potter land if they wanted to… Yet they didn't.