Magic Kingdom Rainy Day Update
|
Today (well from a few days ago thanks to the power of the Internet) we have a photo update from a very rainy Magic Kingdom.
I got to spend this morning alone at Magic Kingdom. For the morning I had originally planned to meet some characters and get pictures of some shows, but the rain ruined those chances.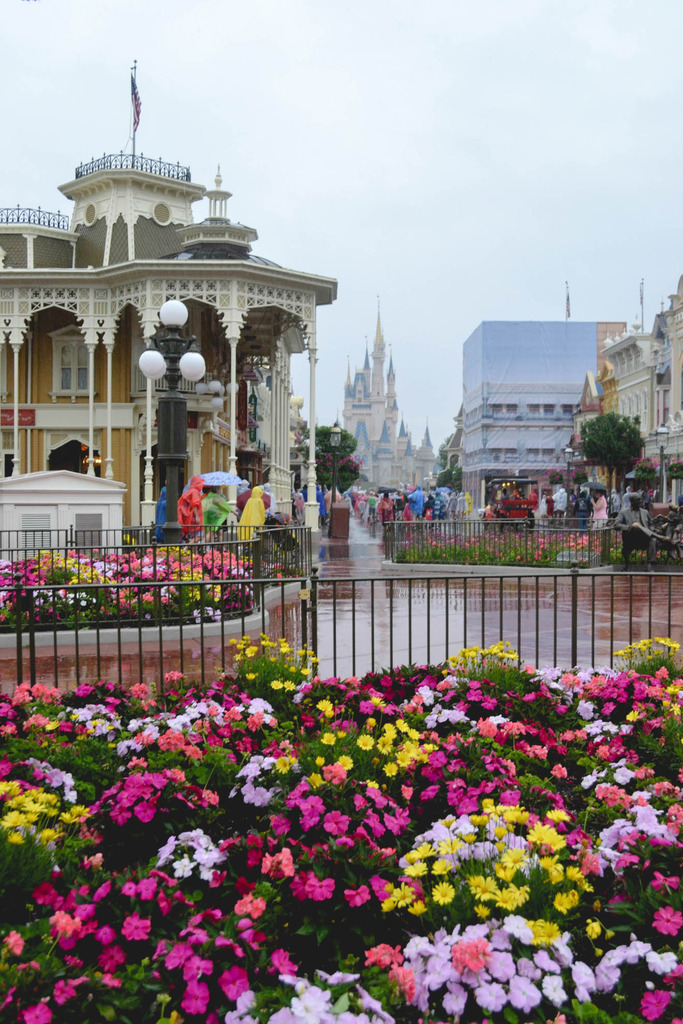 It was a beautiful day at Poncho Kingdom! Even with a gloomy day, the spring flowers were still breathtaking. Of course, April showers bring beautiful May Flowers.
Even though the rain was off and on all morning, all of the Main Street Vehicles were still out and running.
Minnie and Roy didn't seem to mind the rain too much.
Poncho sales up by 120 %!
With the #Hubbub grass areas completed, there is now more work taking place on the Plaza East Gardens.
Pluto was having a dog day in the rain!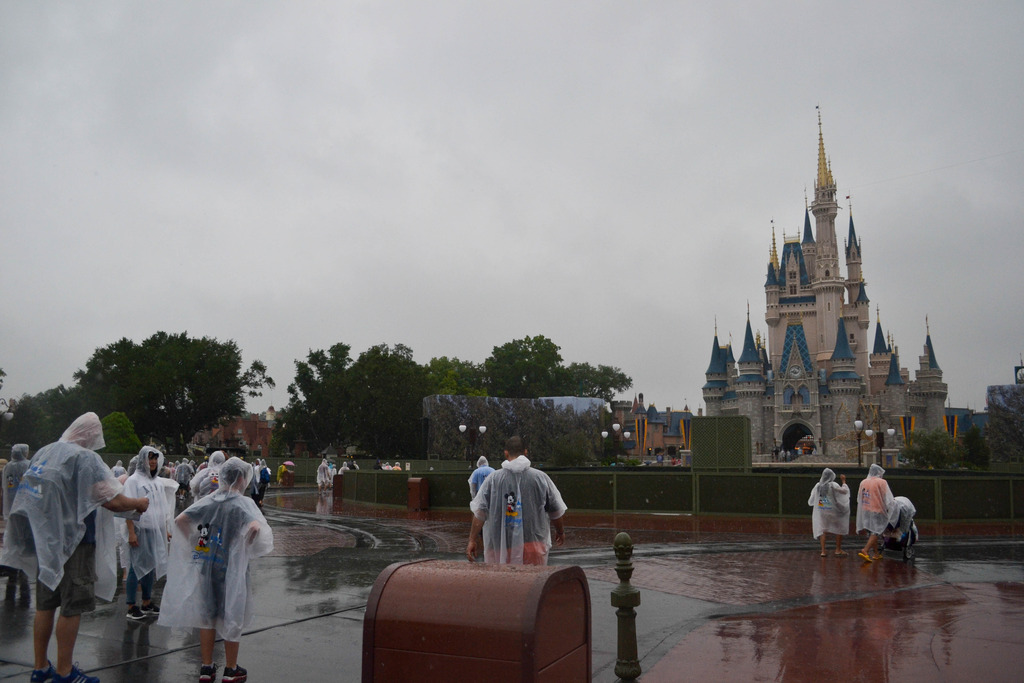 Coming up into the Hub, the Partners statue is once again behind a box as construction takes place on the front half of the Hub.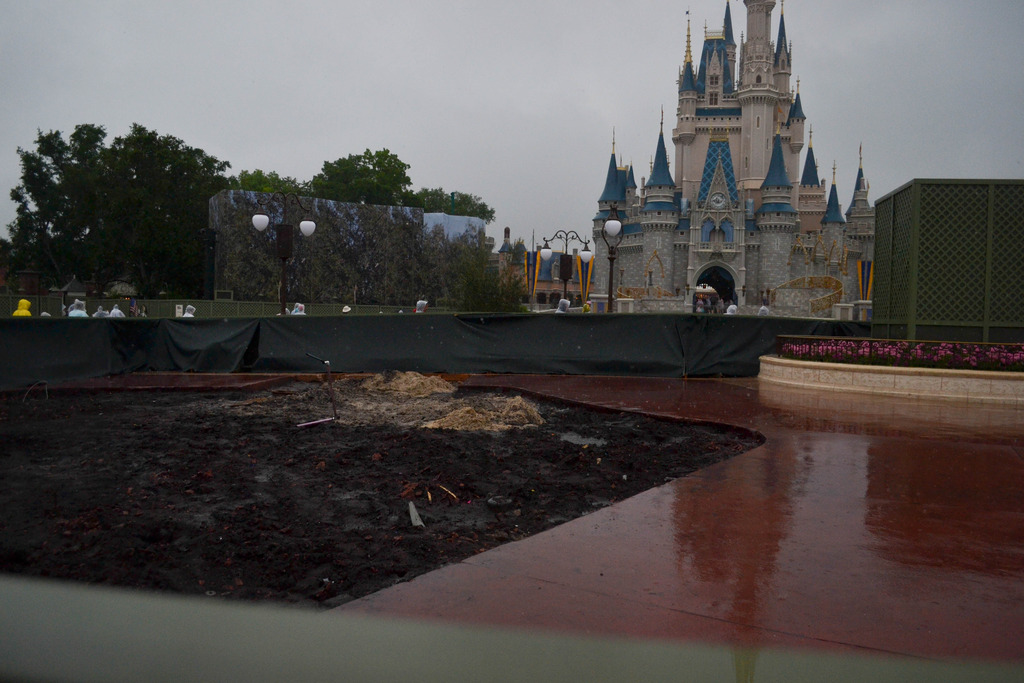 There's not too much progress yet on this area, but maybe once the work is done, this area will return for FP+ viewing for the parades. Currently the FP+ area is back by the train station by the flag pole.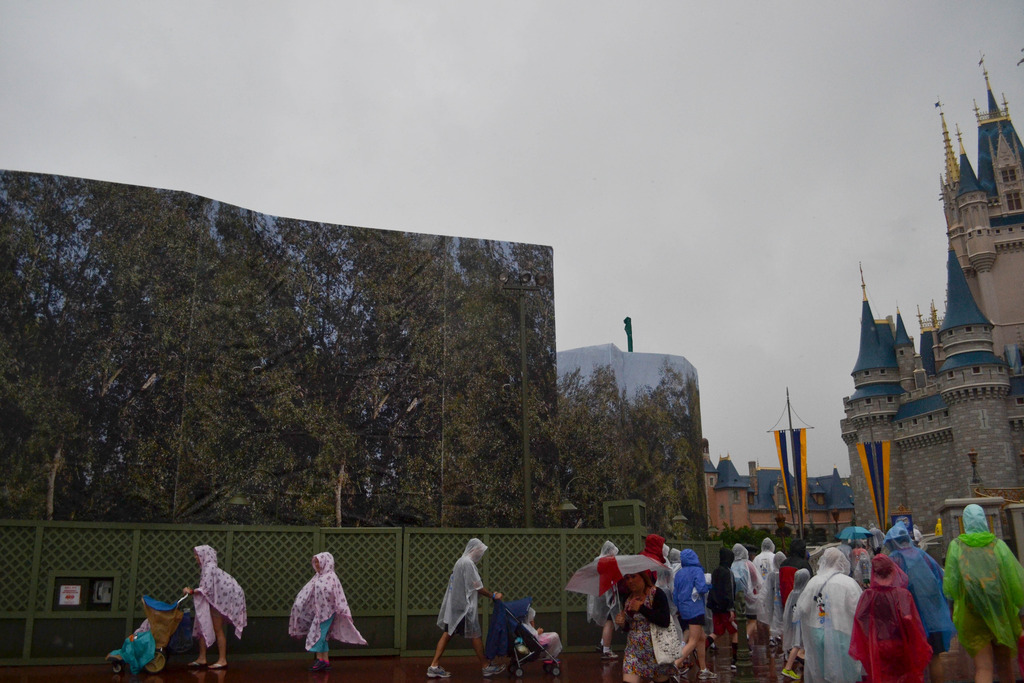 Here we have some of the work taking place on the new castle turrets that are being installed.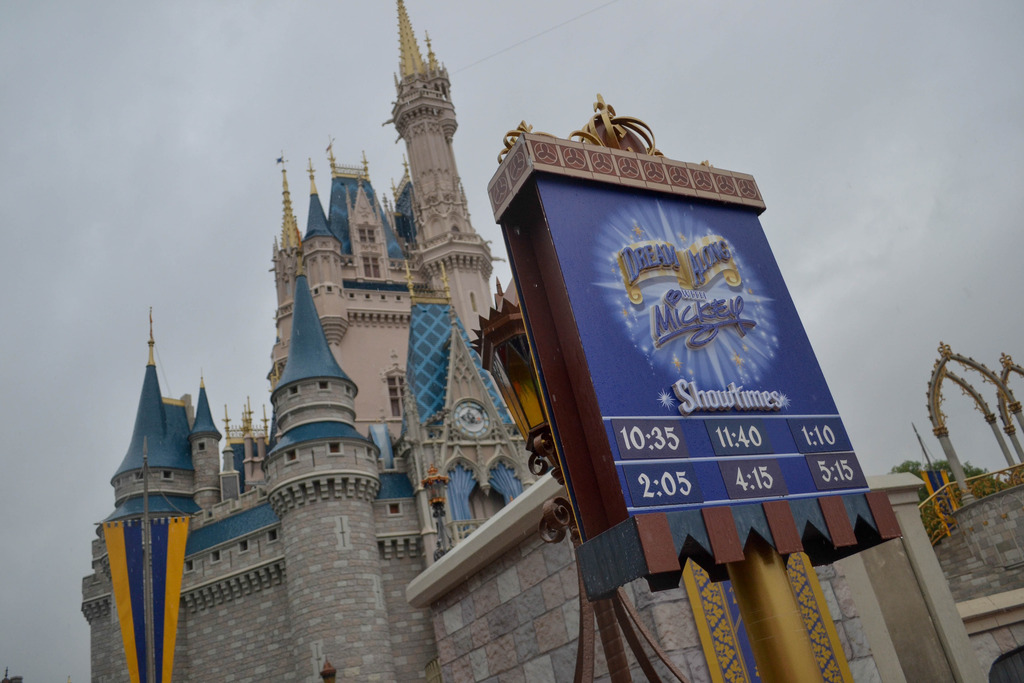 With the rain covering Magic Kingdom, the first two showings of Dream Along With Mickey were cancelled.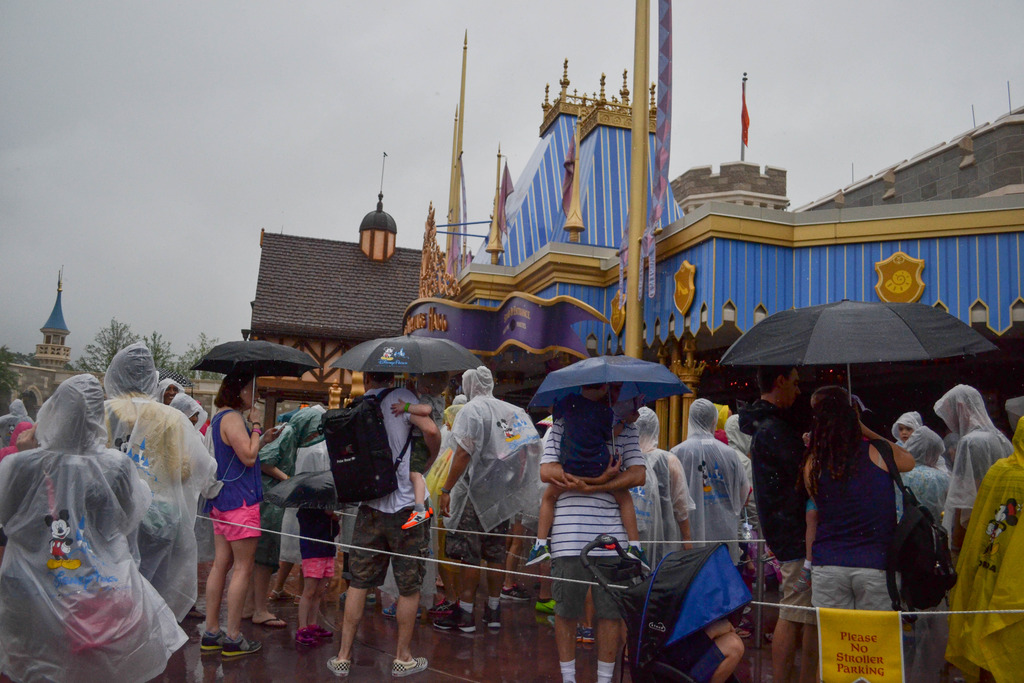 As I had strolled through the park at open, the Frozen 5K had already taken place and consequently, the wait for the Anna and Elsa meet and greet was already a 60 minute wait at 9:09 AM.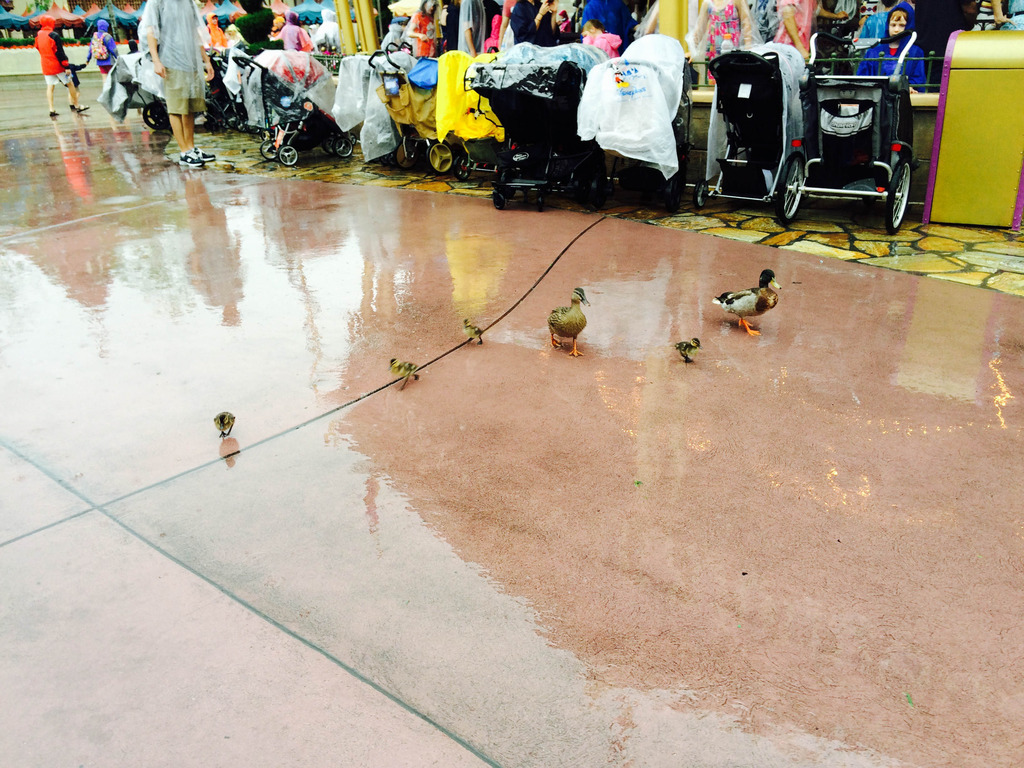 Along my way to Tomorrowland, I ran into the cutest duck family with some very tiny ducklings in tow. Luckily, they made their way into some grass areas awayt from the large crowds heading into Fantasyland.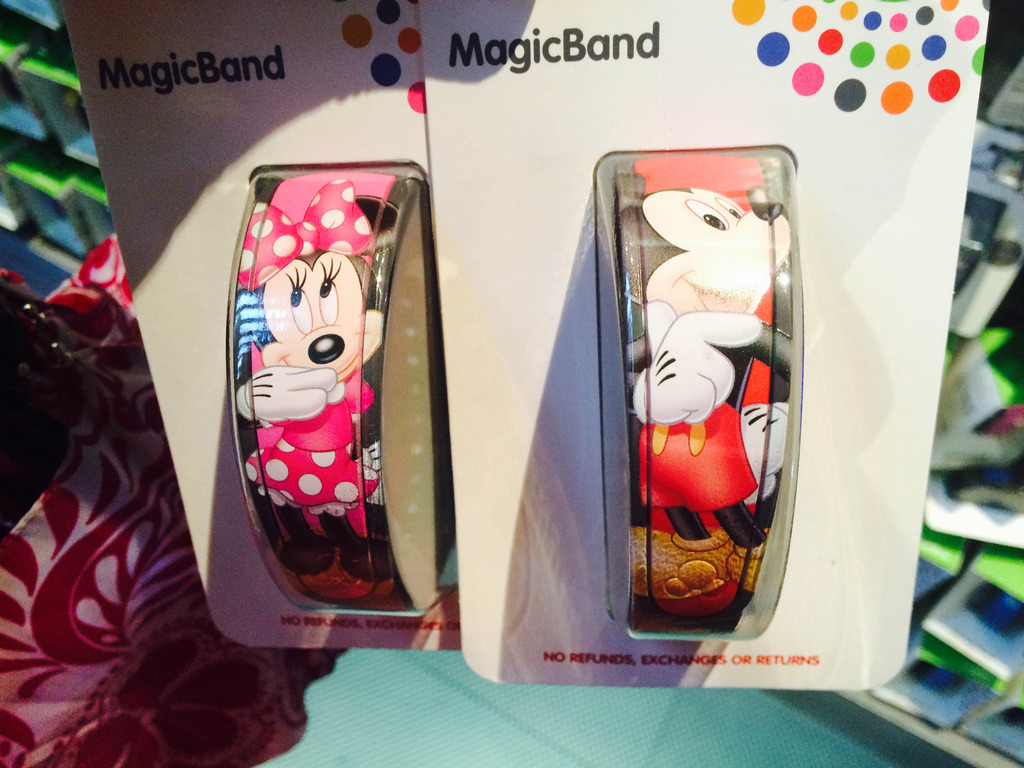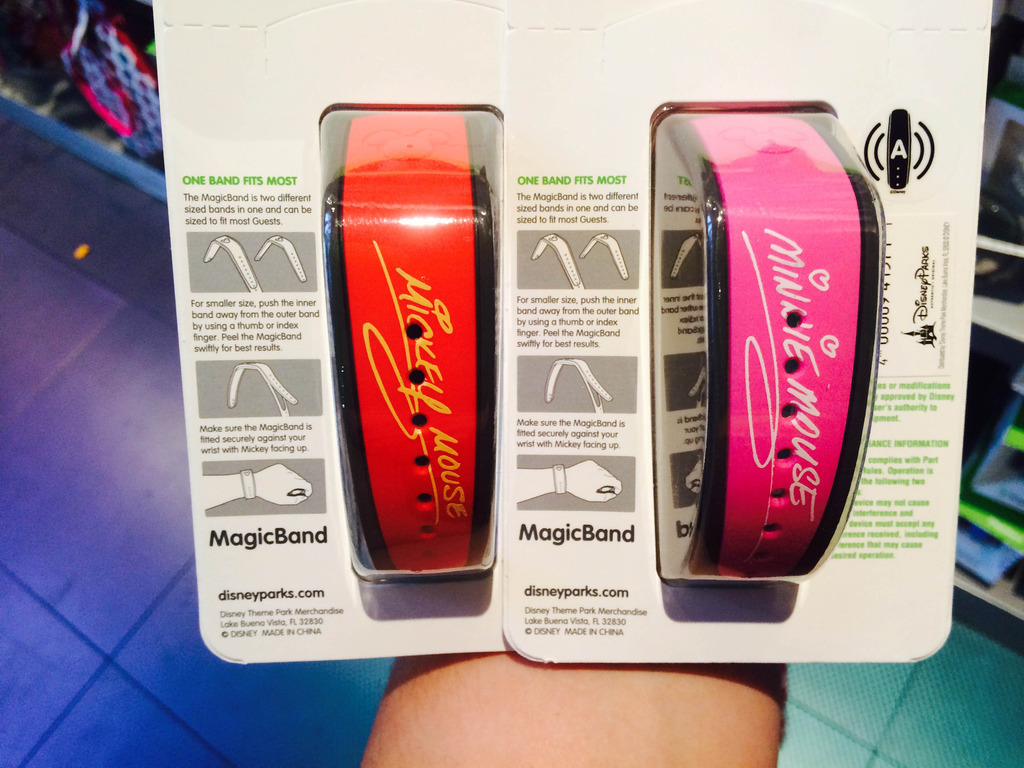 Over in Tomorrowland, I stopped in the gift shop for Space Mountain where I found these brand new Magic Bands with Mickey and Minnie on them, as well as their signatures!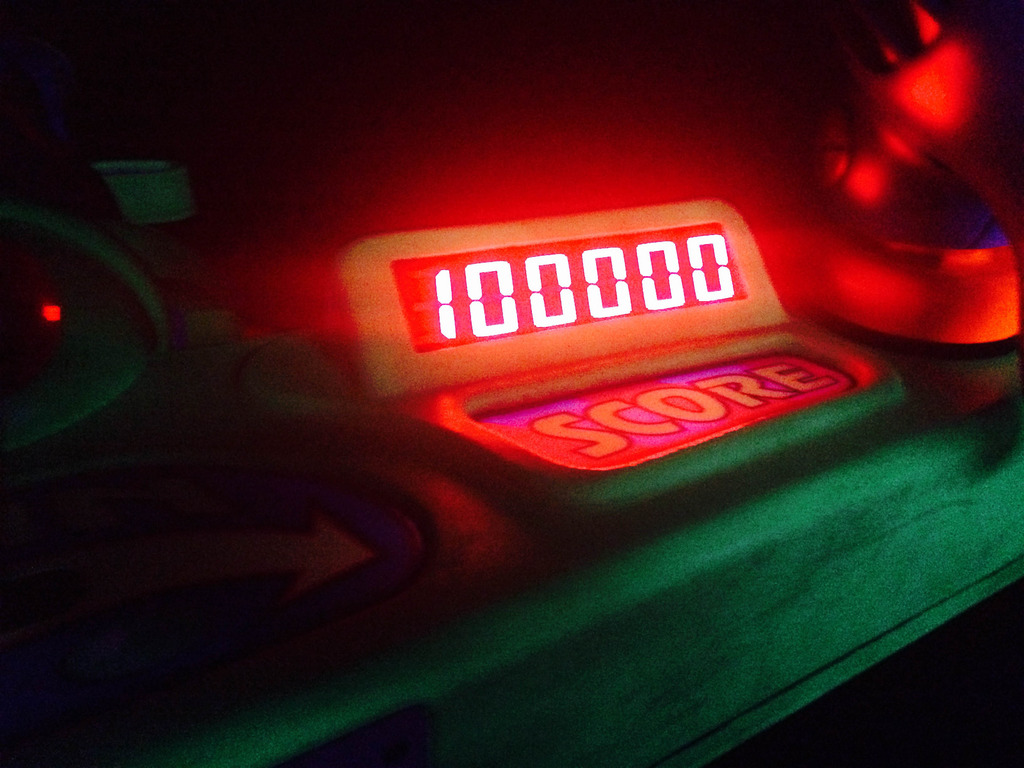 Since I was alone, I got to beat myself on Buzz Lightyear's Space Ranger Spin.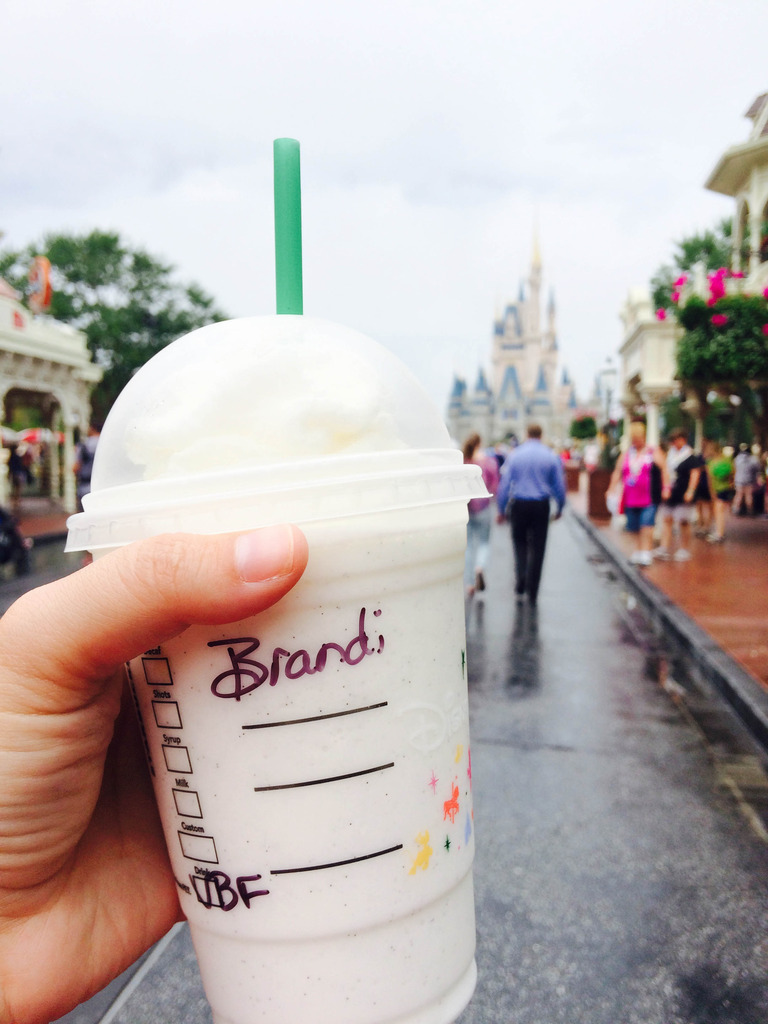 I decided to stop into Starbucks for a quick drink before heading out of the park. Even though most days are warm here now, the rain made for a chilly morning.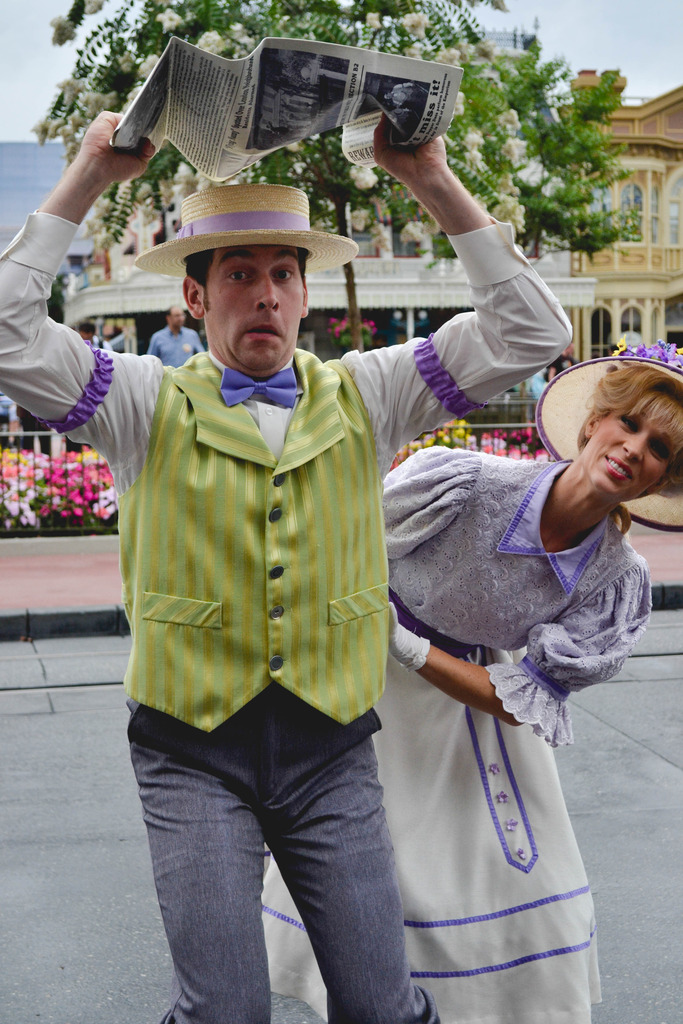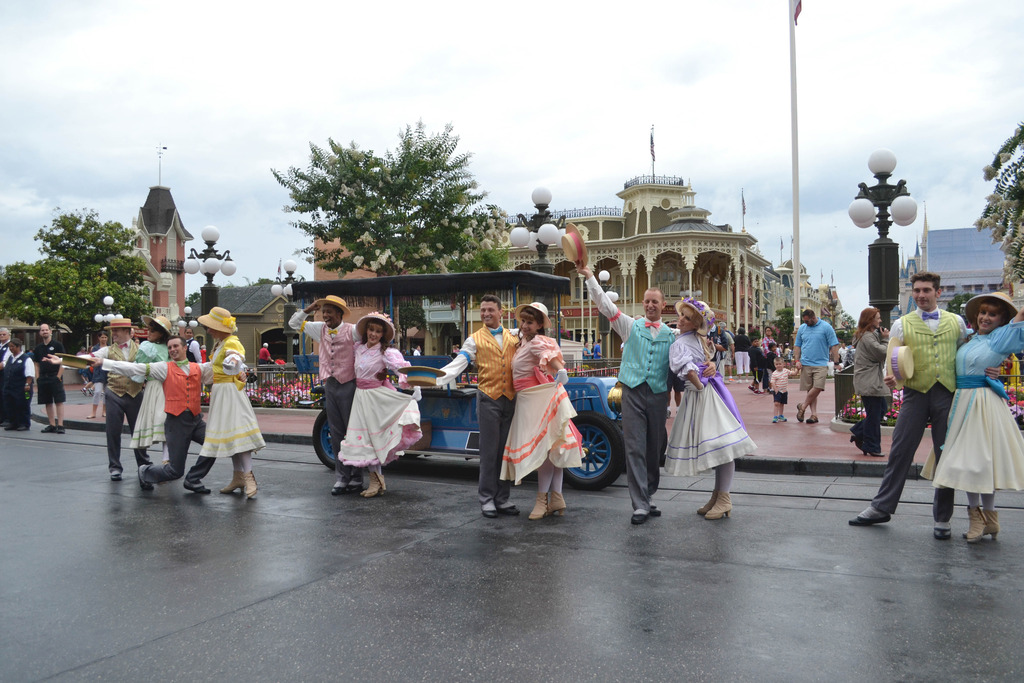 The last thing I stopped to do was see the spring trolley show, which was excellent as always.
Next time let's hope for some better weather! See you next time in the parks.