Mystery Fun House - No Longer Fun But Still Mysterious
|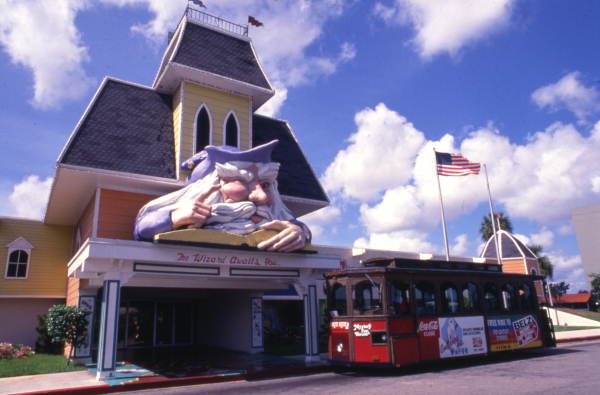 The unwelcoming way Westgate Resorts welcomes new employees will shock you. The Mystery Fun House was a staple of Orlando tourism for nearly 25 years until the attraction unexpectedly closed its doors on January 21st, 2001. It has been 15 years since the closure, and the iconic building has been turned into an eerie and creepy Westgate Resorts training center. You would be totally shocked and disgusted if you were greeted by this mess of a former tourism hot-spot when you show up for your first day of work. (photo from floridamemory.com)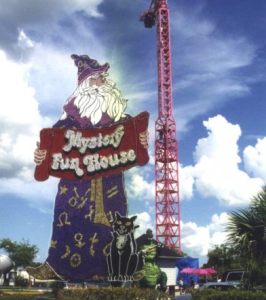 The Mystery Fun House was founded by world-renowned businessman and Westgate Resorts founder David Siegel on March 28th, 1976. Admission at the time cost only around $5, which was a fraction of the price of what it would've cost to buy a Walt Disney World E-Ticket attraction book (back in the day when guests paid per ride and not for the full park). Fun House guests were free to explore the 15 different chambers of the attraction, some of which included a mirror maze, a moving bridge and even a crooked room. Along with the chambers, tourists could also play a round of 18-hole mini-golf on the Jurassic Putt course or partake in a game of laser tag in the beloved Starbase Omega attraction. (photo by Bruce Barker)


Gone is the wizard that once greeted guests above the main entrance, replaced with a bare yellow facade and a closed tourist information center. (photo by Justin Schindler)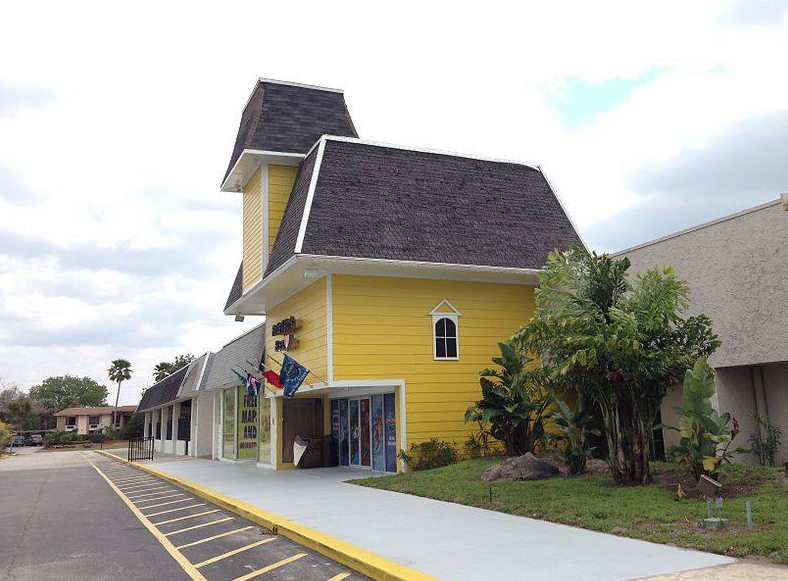 What happened to the once majestic wizard that was above the entrance? It was left to rot behind the building. (photo by Brian Dixon)
Pictured below is the lovely entrance to the Westgate Resorts training center.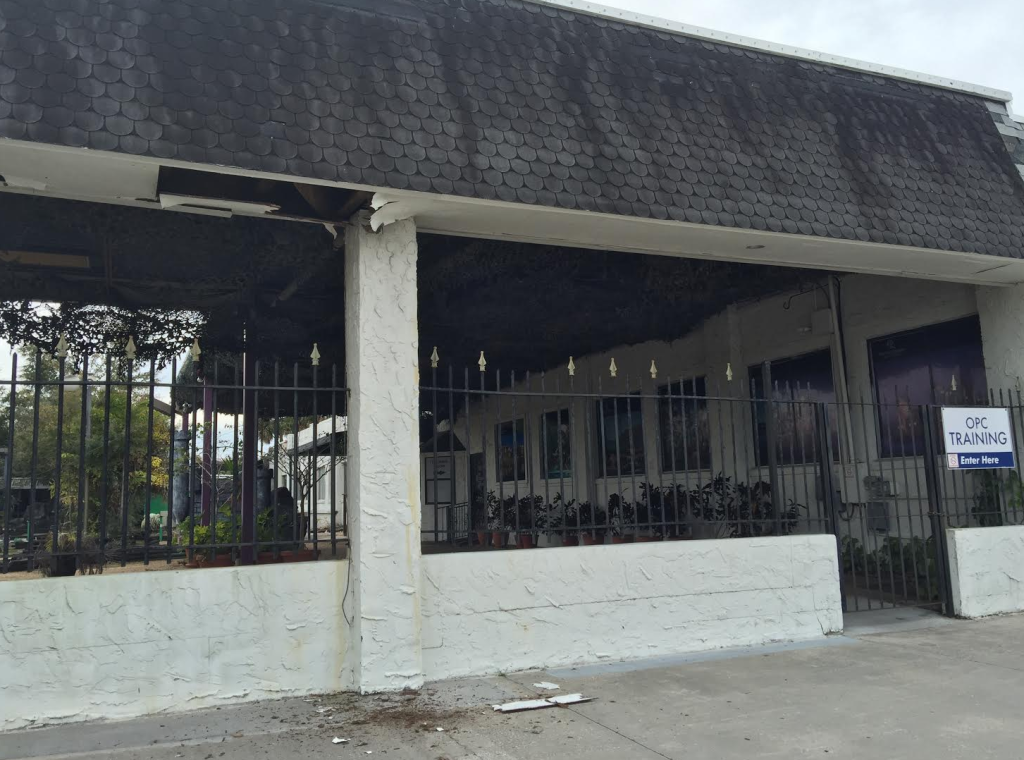 A destroyed mini-golf course provides employees in training a wonderful view to look at.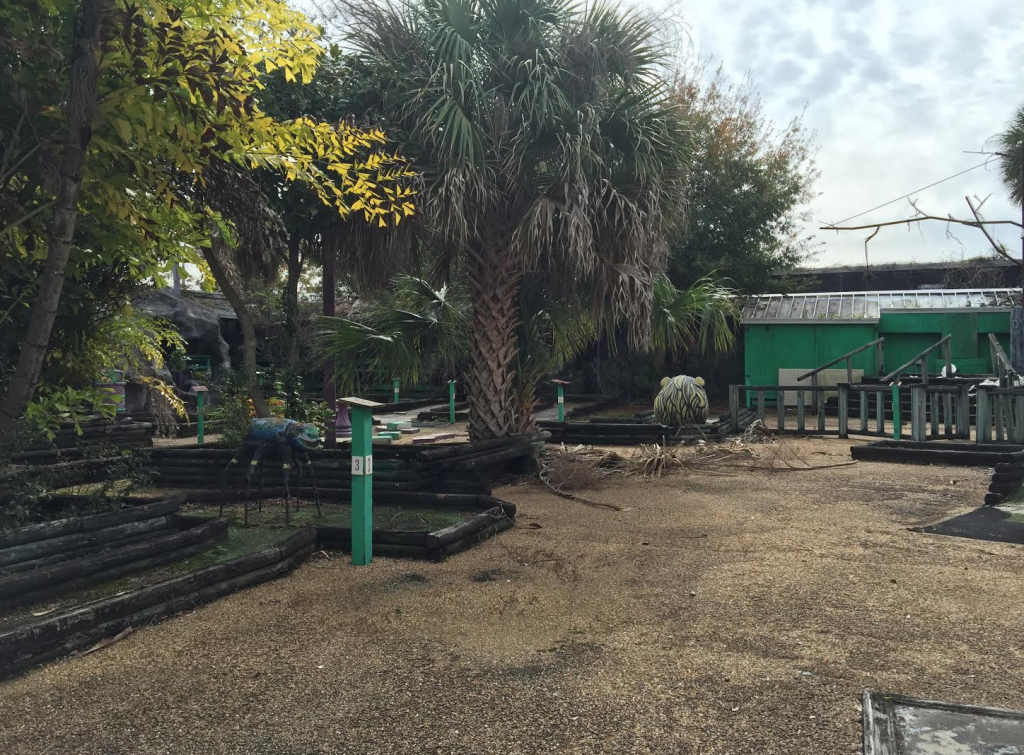 Themed windows stick out like a sore thumb in this sad and gloomy abandoned attraction.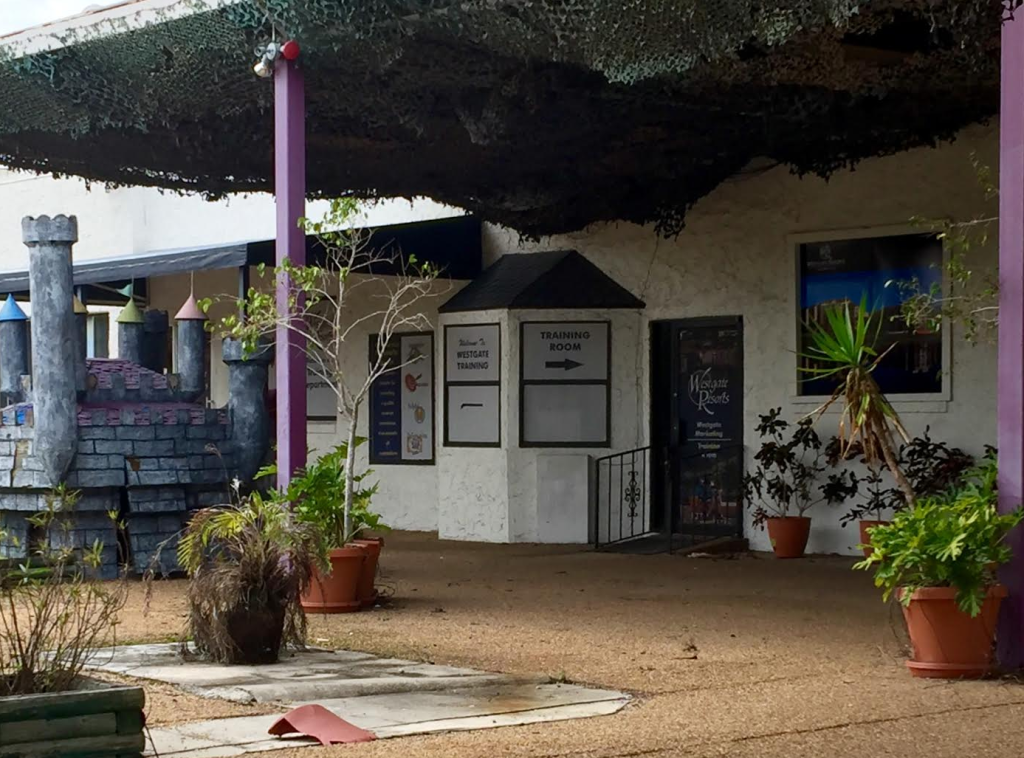 Want to play some mini-golf? Go ahead, the Wizard is waiting.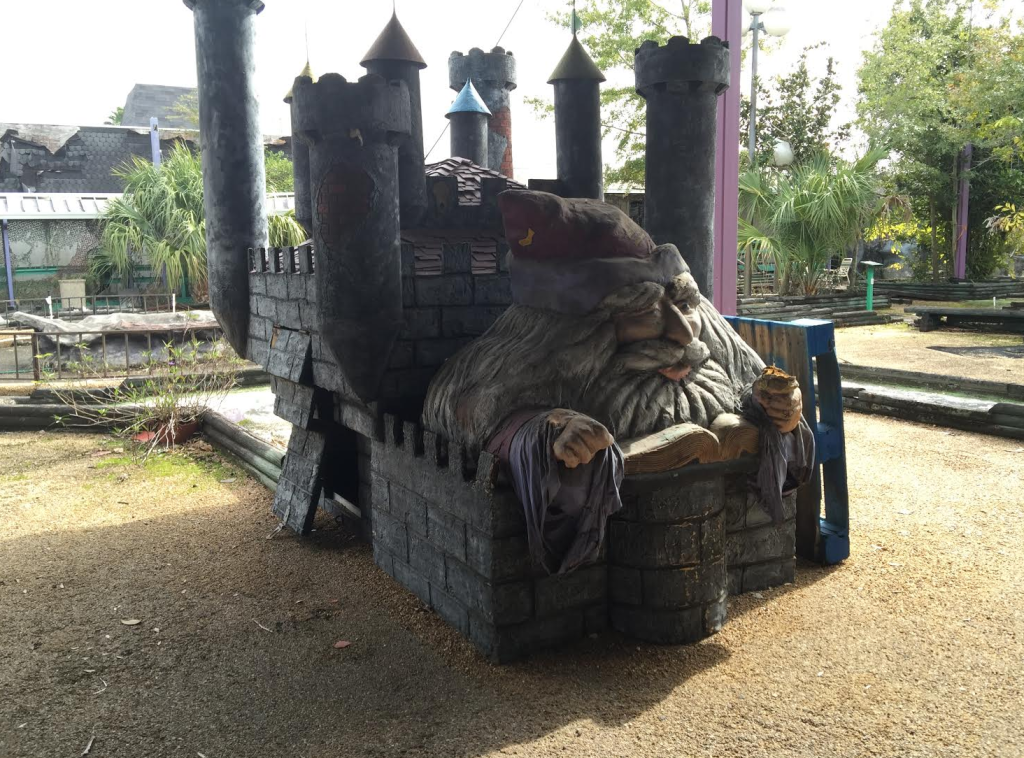 The former arcade is mostly gutted, with one lonely game remaining.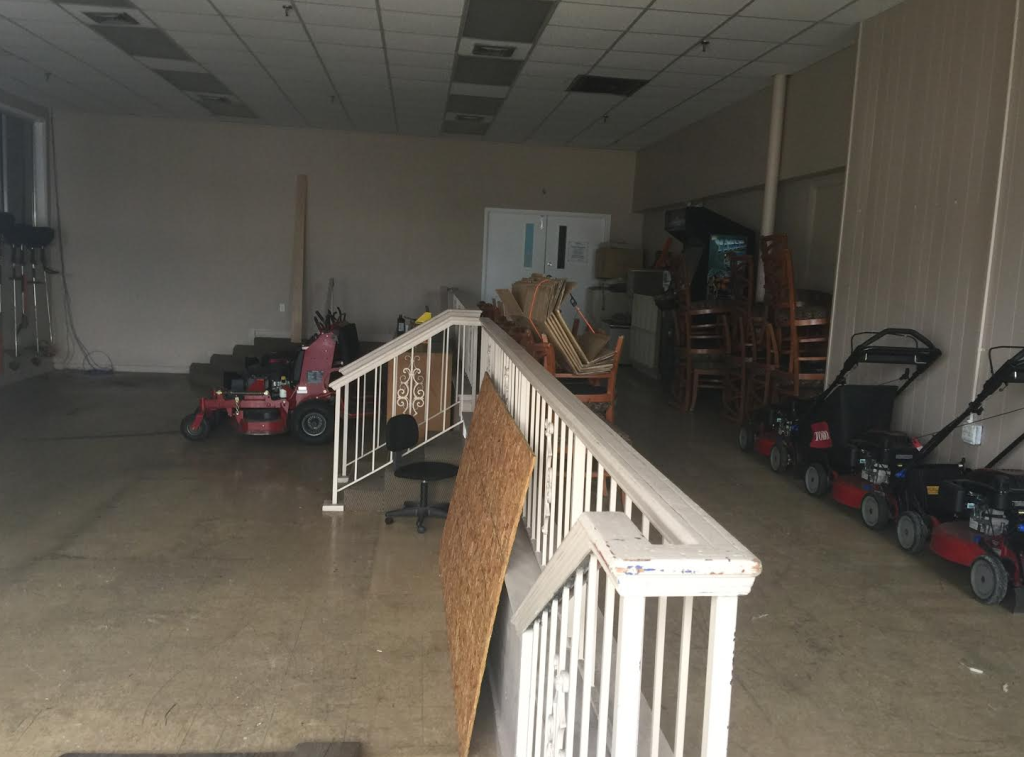 Feeling brave? You can walk down this path to reach Starbase Omega.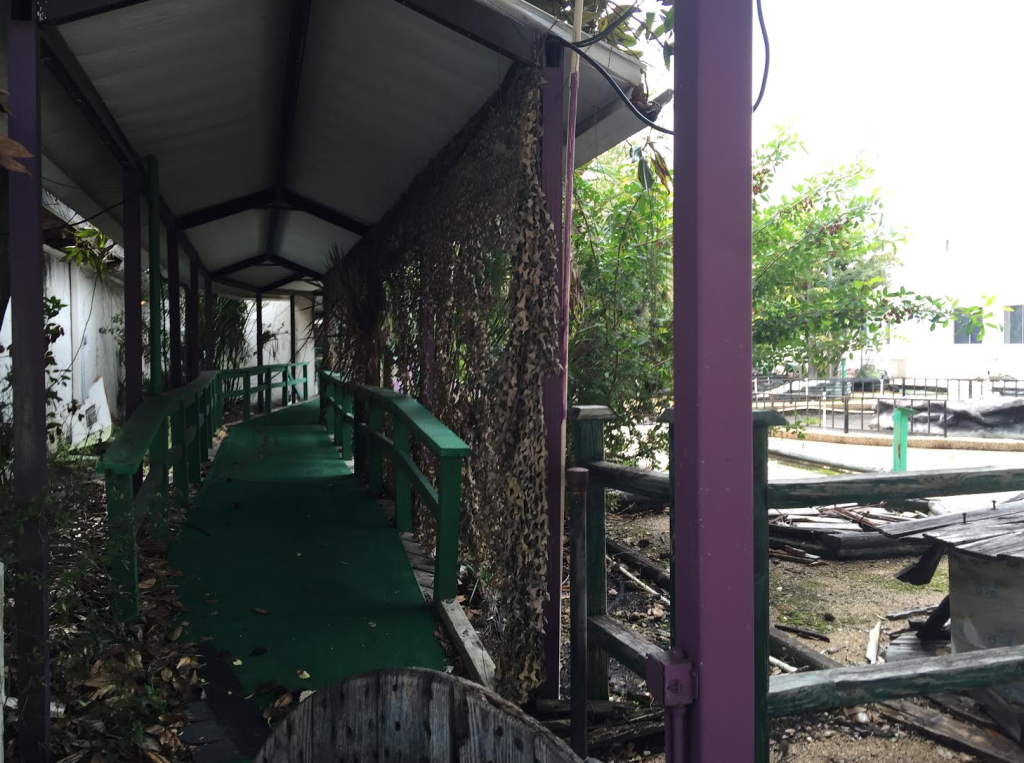 If you forgot where you were, this old sign can remind you: