The Shallow Grave - A Classic Haunt in Central Florida
|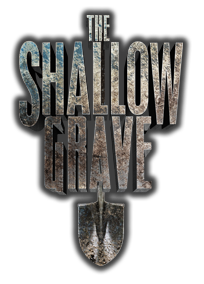 It may be off the beaten path in Central FL, but take a hike over to Winter Haven to experience The Shallow Grave.  You will not regret it.  Not only is it one of the best haunts I've seen, but the team behind it are truly passionate about what they do, and it shows.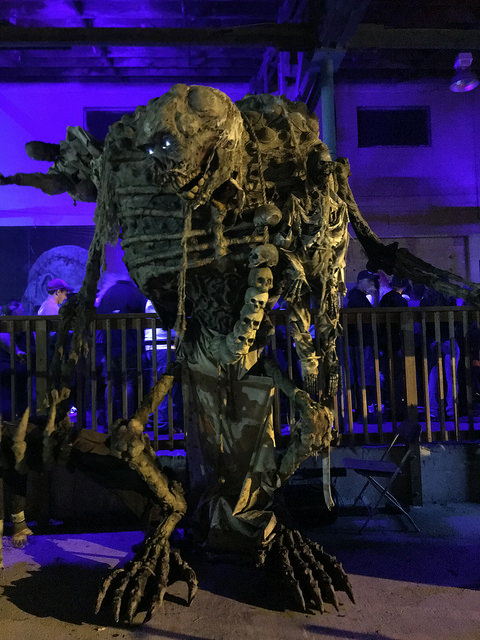 There are many haunts in Florida during Halloween season, and events, such as Halloween Horror Nights or Howl O' Scream, often take the spotlight.  But it's these smaller, more classic and independent haunts that are truly scarier by nature and present a more intimate and purer experience.  That is what The Shallow Grave is all about, and they do it well.
The Shallow Grave, now in its third year, offers two different experiences for you to enjoy.  The first house, Haunted Hills: The Rage is their original with tweaks on some of the rooms each year.  It was recently upgraded and contains a lot of new material.  The other is ADHD: Overdose (Attention Deficit Haunt Disorder); one they added last year.  Both houses are extremely immersive and gorgeous to look at, hosting a variety of special effects and animatronics.  I was honestly not expecting this kind of detail.  The storytelling is there too, and the scareactors have more freedom to do what they want in each scene.  These experiences are not the "cookie cutter/corporate scares" you get at the larger events.  The scares are more fluid and these guys know exactly when to target you.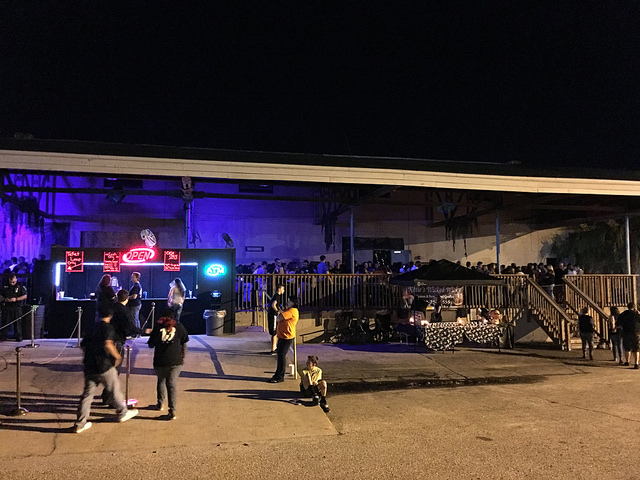 On our first trip through, we did Haunted Hills: The Rage.  Since they limit the experience to a maximum of about six people at at time, we were fortunate enough to do our first trek at The Shallow Grave by ourselves.  This was a terrifying experience! As you walk through the house, not only are the sets themselves scary as they are, but the sense of "not knowing what comes next" brings a chill to your bones.  Each room is elaborately setup to give intimate scares by use of cues and/or sensors.  Much of the effects are triggered, and are timed perfectly.  The scareactors also roam the rooms freely, and are not afraid to interact, or even touch you at times.   By the time we got out of the house, our hearts were beating and we were out of breath.  I haven't experienced a house that scary in my life.  I actually screamed through most of the rooms.  These guys are brilliant at what they do.
Our second trip was through ADHD: Overdose.  In this house, we ventured in with a few other guests.  This experience was almost equally as good as our first.  There were so many themes inside here: mental hospitals, clowns, zombies…the list goes on and on.  Each scene, again, was triggered and precisely worked to give each of us a scare.   Each scene was unique and offered different types of effects.  Some of the animatronics actually interact with you too; just look out for the large gator, the swinging clown, or the crazy vines!
Outside the event, they offer a variety of street performers that are more than happy to take pictures with you.  They roam around and interact with the crowd as well.  I was impressed by the level of detail with the costumes and makeup.  One performer actually had a live snake around his neck.  The event also has a few food truck type establishments where you can get some quick snacks/drinks.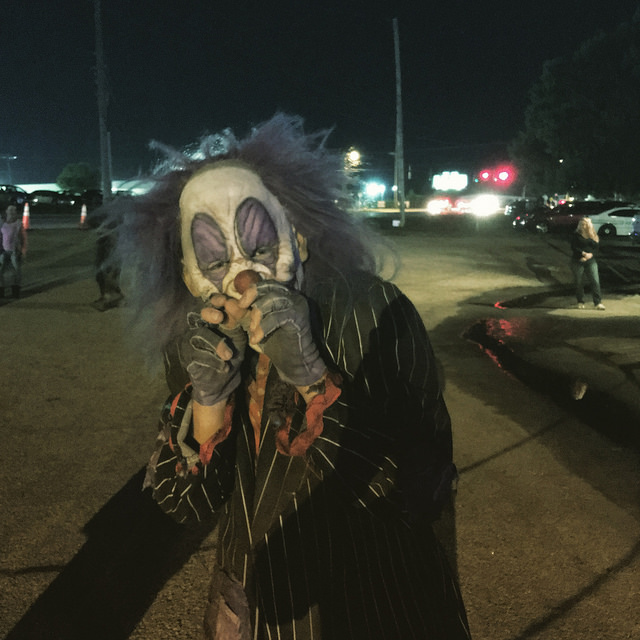 It was a pleasure talking with the owner of The Shallow Grave, Joe Phillips, after our experience.  Joe is extremely passionate about his product and wants everyone to come experience it.  Joe told me that keep shooting for bigger ideas each year.  They actually sketch out drawings/layouts and dream up huge experiences.  They even put some small hidden details in them that most will miss, unless pointed out. Most of what they dream up actually gets to stay in the final product.  He mentioned how they constantly want to revamp the rooms or the finales, making each year a little different.  Next year, they are working on plans to actually expand their square footage as well.
Joe is very passionate about his technology too.  He likes to not only show off his sets, but also the latest and best in haunt animatronics.  He shops around during the year to see what's new in the field and tries to incorporate them into the houses.
We talked a bit about the intimacy of The Shallow Grave and how his idea of approximately six people at a time creates the best scares.  We often get caught up in the big conga lines of Halloween Horror Nights, but we both agreed that you get an overall better scare in smaller numbers.  He mentioned the rooms are designed for that purpose.  With how things are triggered, each different room will target the group directly.
Oh, and Joe sometimes performs in the houses too, so watch out! He said he's probably the loudest and craziest, so I sure hope I get to see him on one of my next visits!
So what sets The Shallow Grave apart from the bigger haunts? Originality, intimacy, and the passion these guys have.  This is truly a classic haunt experience.  Take the drive over and visit them.  You will not be disappointed!
For more information on The Shallow Grave, visit their website below.