Volcano Bay Construction Photo Update 5/14/16
|
On the Saturday of May 14th we took a walk around the construction site of Universal's Volcano Bay water park which will be opening in 2017. All of these pictures were taken on the sidewalk of Turkey Lake Road, and they all show the current progress on the future water park.
Approaching from the road you can see 2 sets of slide towers have gone vertical
A closer look at the bottom of the slides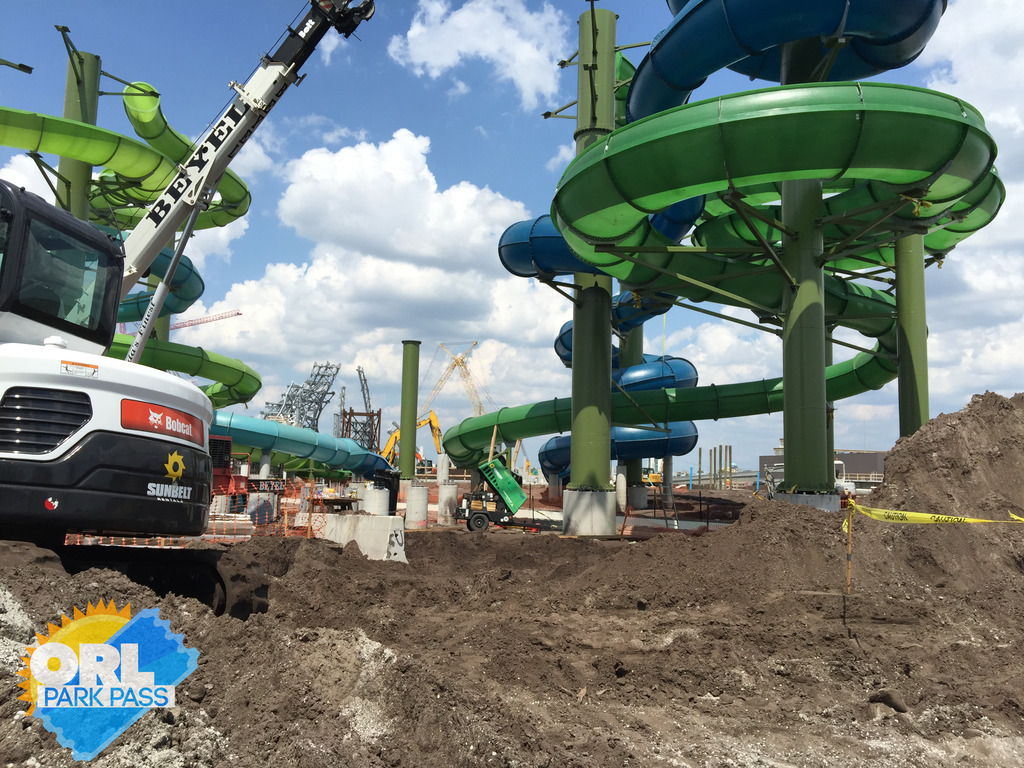 A crane is being used to hoist up the slide pieces
To the side of these slides is a grey building
Up next we have a concrete slab, which is directly north of the building pictured above (north meaning closer to Cabana Bay)
Here we have 2 buildings, and the volcano can be seen in the background
A wider view of the project
Moving up closer to Cabana Bay
Another building with a similar exterior to the one pictured earlier is located next to Cabana Bay
Cranes!
2 more shots to conclude this update of Volcano Bay