Review: Escapology Orlando
|
Escape Rooms have been the big craze lately.  In fact, Orlando has several different Escape Rooms within just miles of each other.  I had to opportunity to visit one last week, called Escapology. My group had a chance to play two rooms, both varying in difficulty.  Both experiences were incredibly fun, and Escapology does a good job blending storytelling and teamwork to find clues, solve puzzles, and sucessfully escape the room within 60 seconds!
The venue itself, when walking in, is comforting and relaxing.  Take a few to sit and relax on their couches or chairs with your team.  The lobby area could use a small coffee or wine bar, which would fit perfectly in the decor of the place.  It would also allow guests to spend more time after the game and hang out and socialize with their group or others.
Each member playing has to fill out a simple questionnaire/waiver before the game begins.  Once it's ready, an attendant will take you back to your area for a briefing and some basic rules.  After that, it's time to beat the clock and ESCAPE!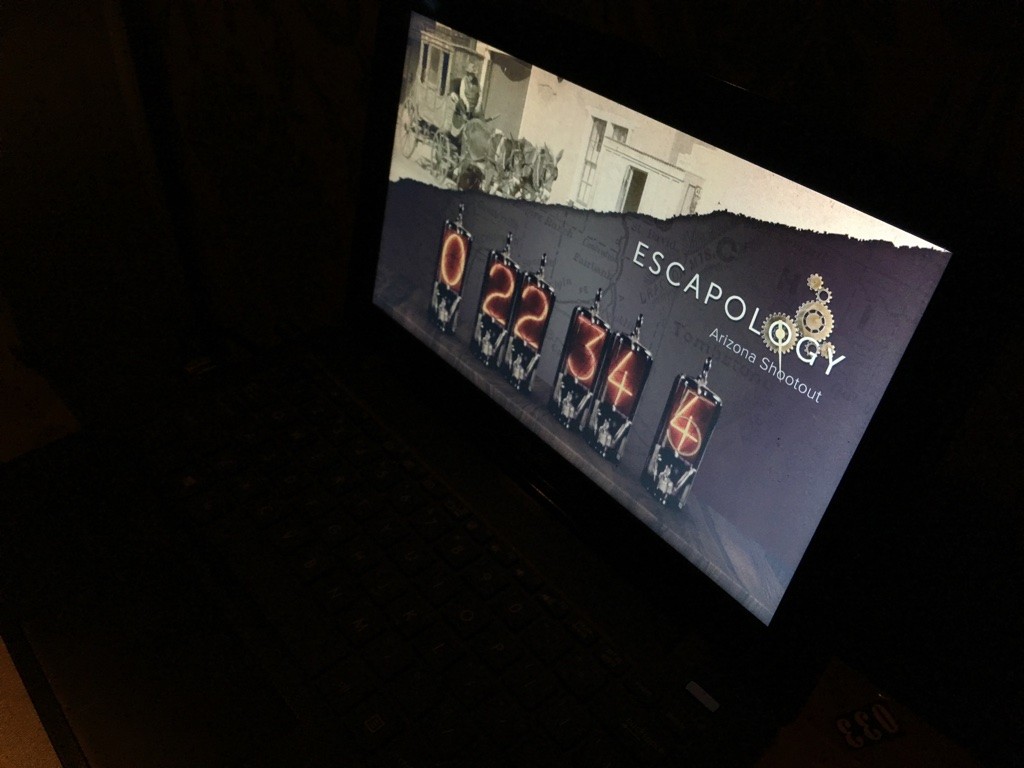 My team had the opportunity to do the Arizona Shootout and Budapest Express (their newest offering).  Both experiences were completely unique, but had some of the same elements between the two.  Essentially, you work you way throughout the rooms finding keys that unlock padlocks, or finding letters or numbers that open others. In doing this, you unravel more of the mystery. But that's just part of the challenge -Your team has to work together to do the following:
Find Clues: Each room involves finding clues based on items in the room.  Clues can be just about anywhere, so it's up to your team to be thorough and efficient.  Make sure to check 

everything

.
Problem Solve: Once clues are found, you often have to put them together to make some sort of logical sense with them.  You may have to rearrange letters, find codes within the clues, or use references with other items.
Take Notes: This is essential! Each room comes with a dry erase board.  Jot down everything you find or use it communicate with your team.  You will definitely need it more than once to solve puzzles.
Escape: Your ultimate goal is to escape the room, finding a final combination or code to get you out.  But sometimes, you have to solve the puzzle/crime as well as escape.
The rooms vary in difficulty, so we found the Arizona Shootout to be the easiest, while Budapest Express to be overly complex.  If you struggle to find answers/clues, the Game Attendant is always available to help out or point you in the right direction.  Since the room you are in is video monitored, all you have to do is wave to get their attention, and they will stop inside.
I found the theming in each room to be unique, but a lot of the props were worn or old (some were even broken).   During Budapest Express, we also found the room very stuffy.  I felt the music in the room made it hard to hear audible clues as well.   In my opinion, just some things to work on.  But, all in all, this in no way took away from the fun experience.
After the game, hang out and take some funny pictures with your team.  They have a variety of costumes and props.  Escapology will even take a picture and post it to their Facebook page!  They also provide you with some soft drinks or water.
Escapology Orlando is all about teamwork and challenging your mind.  This a perfect place to take work teams or for a fun night out with friends.  It allows everyone to work together and use each other's skill sets to solve the puzzles.  It was a really fun experience that I can't wait to do again!
For more information and pricing, visit https://www.escapology.com/orlando