3 Ways Universal Orlando Can Counter Star Wars Land
|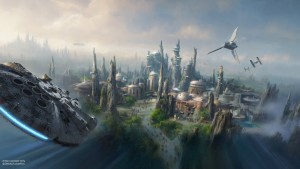 At the most recent D23 Expo, Walt Disney Parks and Resorts announced that a Star Wars themed land will be coming to Disney's Hollywood Studios. Star Wars is one of the most popular franchises of all time, many people believe that it beats Harry Potter popularity wise. Although no opened date has been released for Star Wars Land, many people believe that the land will opened in either 2019, 2020 or 2021. At the Universal Orlando Resort, Comcast has promised to open a new e-ticket attraction each year, what can Universal open to combat Star Wars Land?
Star Trek
Late last year, the now defunct Theme Park Insite website posted on Twitter that a Star Trek land would be coming to Universal Orlando Resort. Many insiders have backed this rumor, and for all we know a Star Trek themed land can be coming in the future to Universal Orlando. Star Trek is very similar to Star Wars, and they often get compared to each other. Although Star Trek may not have as big of a fan base as Star Wars, Star Trek has left a huge impact on current day society, such as the famous quote of "live long and prosper".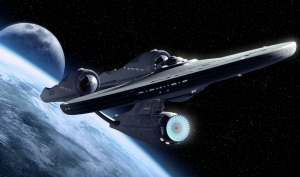 Jurassic World
The Park Is Open. The Jurassic World and the Jurassic Park series are some of the most popular movies of all time. Who wouldn't want to ride in a gryosphere? or ride a baby triceratops? Jurassic World is the 3rd highest grossing film of all time. Jurassic World is much more appealing to the younger audience than Star Wars is, but that may change when the new Star Wars Episode 7 debuts later this year.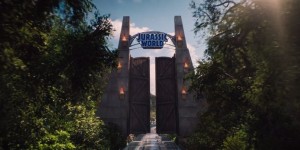 Nintendo 
Earlier this year, Universal announced that they will be bringing various Nintendo properties into their parks. Rumor has it that a Nintendo themed land will replace Woody Wood Peckers Kidzone. Can Mario and his other Nintendo friends compare to Star Wars? I think so. Characters such as Zelda, Mario, Donkey Kong and even Pokemon have a huge fan base, and they are very nostalgic too. The Nintendo characters may very well be Universal's best option to open the same year as Star Wars land. Who knows? We shall see what the future has in store us!