5 Attractions That Are Dying To Be Imported To Universal Orlando
|
Universal Parks & Resorts operates 6 major theme parks around the world. They operate 4 parks in North America, and 2 parks in Asia. All of these 6 parks have unique attractions that are not shared at the other Universal theme parks. Some of these attractions include Space Fantasy at Universal Studios Japan, the Studio Tour at Universal Studios Hollywood, and Madagascar: A Crate Adventure at Universal Studios Singapore. There are some attractions that the other Universal parks have that Orlando doesn't have, here is our top 5 list of Universal attractions that we want to be imported to Universal Orlando.
Space Fantasy - The Ride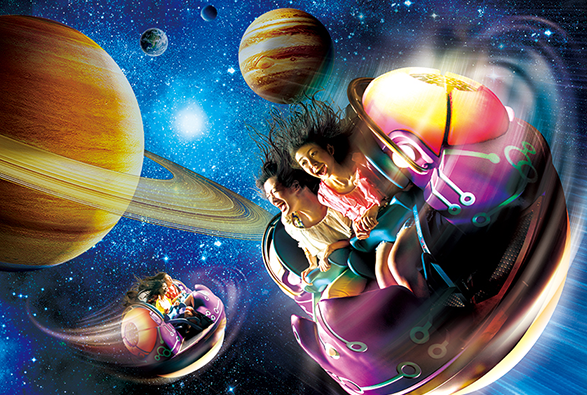 Space Fantasy is a spinning family coaster located at Universal Studios Japan. The ride opened in 2010 replacing the ET Adventure. A unique aspect about this ride is that it is a completely original concept and it is not based off of an Intellectual Property (well known character or movie). The ride itself is an indoor family spinning roller coaster themed to outer space. We would love for this ride to be imported to Universal Studios Florida.
Waterworld: A Live Sea War Spectacular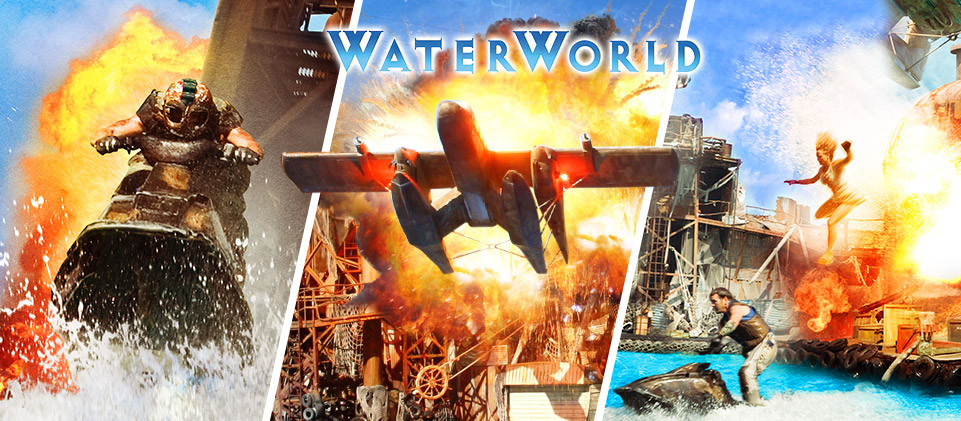 Waterworld is a stunning live show that operates at every Universal Studios resort except Orlando. The show is based off of the 1995 movie Waterworld and it is a crazy, award-winning, action-packed stunt show. My dream would be for this show to replace The Eighth Voyage Of Sinbad stunt show at Universal's Islands Of Adventure. To make it fit into the Lost Continent theme, they could simply rename the land "The Lost World". The Lost World is the themed land at Universal Studios Singapore where Waterworld operates.
Wicked
The amazing broadway musical Wicked once had it's own live show at Universal Studios Japan. The show was a 30 minute condensed version of the world famous broadway show. According to rumors, Universal still has all the sets from the old Wicked show in storage at Universal Orlando. It would be amazing if this show replaced the currently empty Toon Lagoon Theater, and they could even add an Oz mini-land or replace Toon Lagoon with the Land of Oz.
Madagascar: A Crate Adventure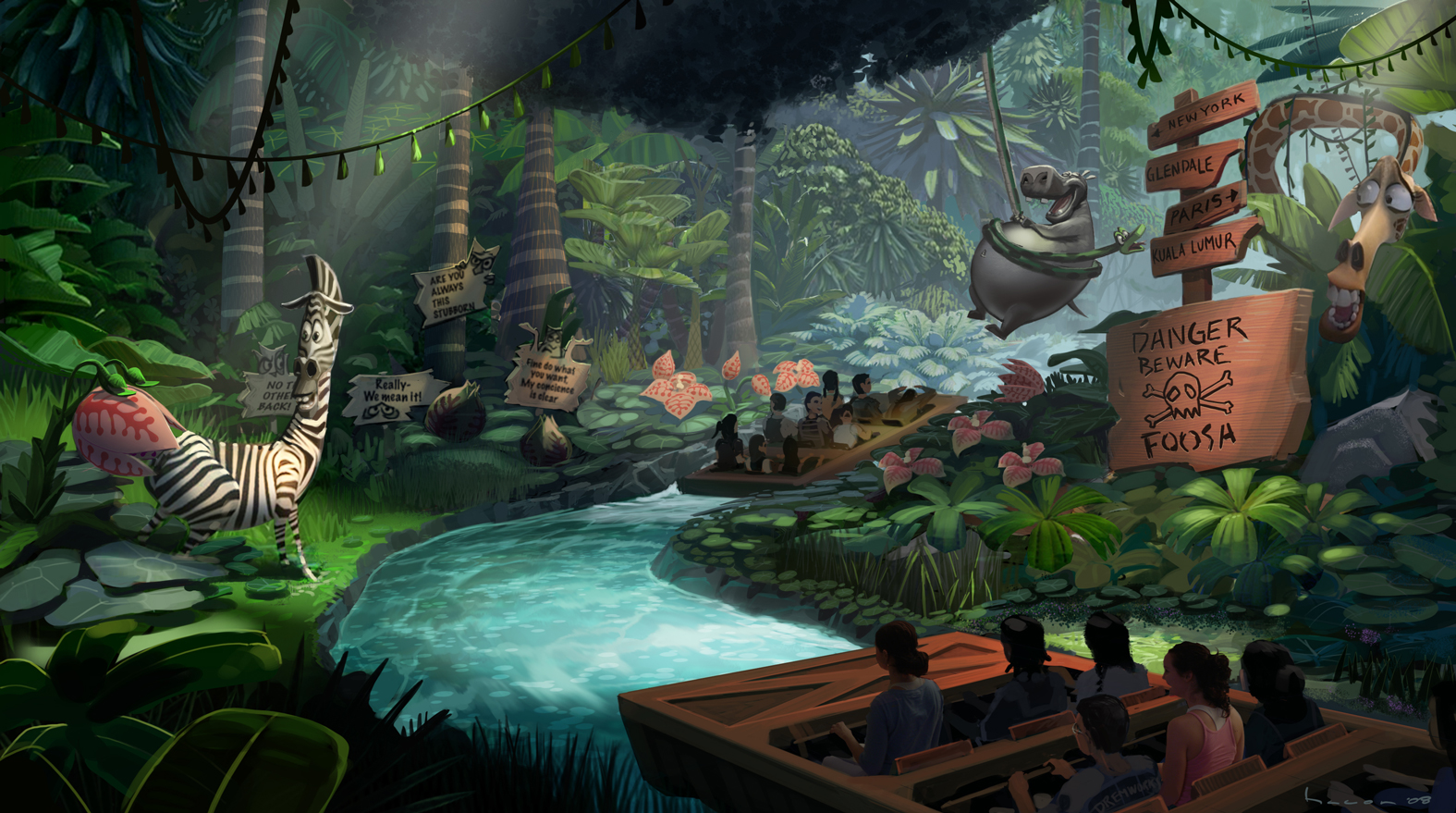 Madagascar: A Crate Adventure is Universal's closest thing to It's A Small World. The ride is a gigantic dark ride that takes guests on a water journey with the characters of the famous movie Madagascar. The ride is completely family friendly, it is a boat ride with no drops. We don't exactly know where this could go at the current Universal Orlando theme parks, but it could possibly fit in a third park if Universal decides to build one.
Lights! Camera! Action! Hosted By Steven Spielberg
Lights! Camera! Action! Hosted By Steven Spielberg is a special effects show located at Universal Studios Singapore. The show is a combination of the former Twister ride at Universal, and the Backdraft show that currently operates at Universal Studios Japan. Ever since Twister and Disaster closed at Universal Studios Florida the Orlando parks have been in need of a new Special Effects Show, Lights! Camera! Action! Could do the trick in either the New York section or Hollywood section of Universal Studios Florida.