Three Types Of Theme Park Attractions That Are Going Extinct
|
Theme parks around the world are made up of various types of rides and shows that add unique variety to a parks' attraction line-up. Over the years we've seen omni-mover dark rides, robotic Kuka arm ride vehicles, inverted roller coasters and much more. As time goes on, certain types of attractions go out of style. Many hard core theme park fans love ALL types of attractions and are saddened to see some of the items listed below fading into extinction. So, lets take a look at three different types of theme park attractions that are slowly fading away.
Special Effects Shows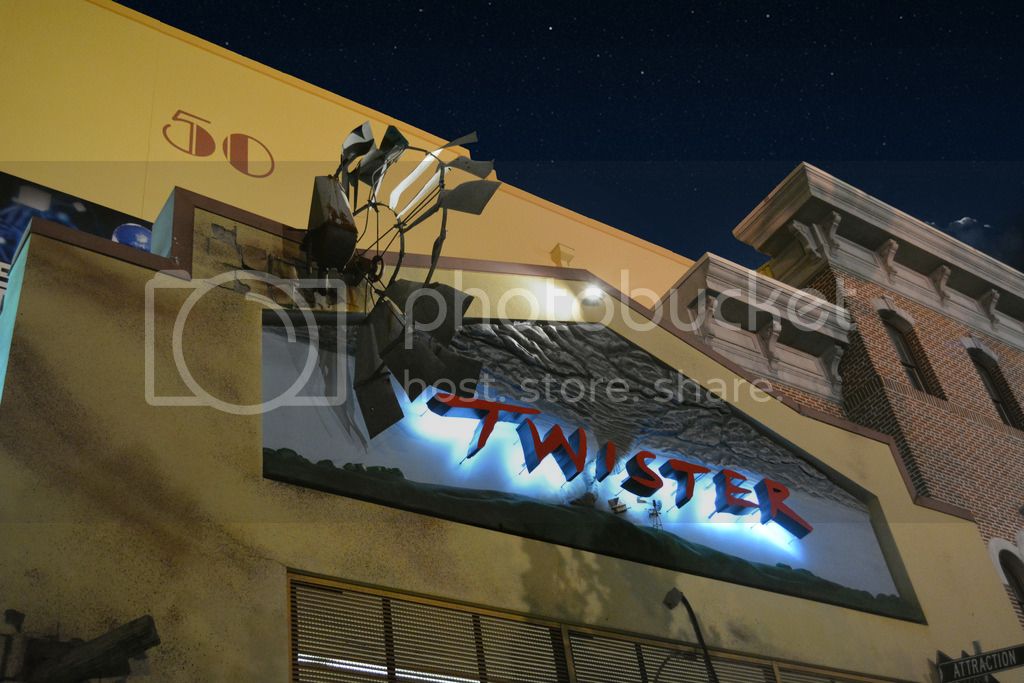 Special effects shows played a major role at theme parks in the 80′, 90's and early 2000's; especially at parks that are themed around movie making. These types of attractions can really take guests behind the scenes so they can see how films are made. Some examples of these special effects shows include the former Twister: Ride it Out at Universal Studios Florida, and the currently operating Armageddon – Les Effets Speciaux at Walt Disney Studios Paris. The most recent special effects show to open at a world class theme park is Lights! Camera! Action! Hosted by Steven Spielberg, which opened at Universal Studios Singapore in 2010. The number of operating special effects shows has taken a huge hit in recent years due to Catastrophe Canyon at Disney World closing, Twister: Ride It Out and Disaster at Universal Studios Florida closing, and Backdraft closing at Universal Studios Hollywood.
-Why Are They Disappearing?
These shows are slowly going away for a few reasons. First of all, they're very expensive to operate compared to modern, screen based attractions. Along with that, they are also not very environmentally friendly due to all off the machines and fire being used to make them work. Also, some modern day theme park guests might not find them exciting anymore- as they may think that only rides are cool (SO ARE SPECIAL EFFECTS SHOWS!!).
-Will We See More in The Future?
To much surprise, there actually is a slight chance that we can see a new one in the future. Universal Studios Beijing will be opening soon, and every single Universal Studios park has had a special effects show in it at some point- so who knows? it might open with one!
Circle-Vision 360°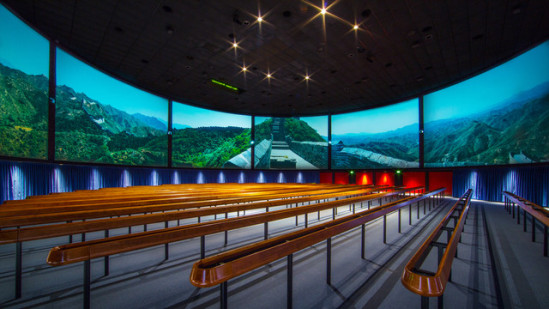 Circle-Vision was a film technique developed by Walt Disney Imagineering in the 50's. It uses 9 cameras to film 36o° footage. The film is then played on 9 screens that surround guests in a complete circle. The first Circle-Vision attraction to open was America The Beautiful at Disneyland in 1955. The most recent one to open was the 2007 version of O Canada! At Epcot. Most of these attractions just showcased footage of various places and cities around the world, but a unique version of this called The Timekeeper operated at 3 Disney parks around the world up until 2006. The Time Keeper was unique because unlike other Circle-Vision films, this one actually portrayed a story and it featured animatronics inside of the theater next to the guests.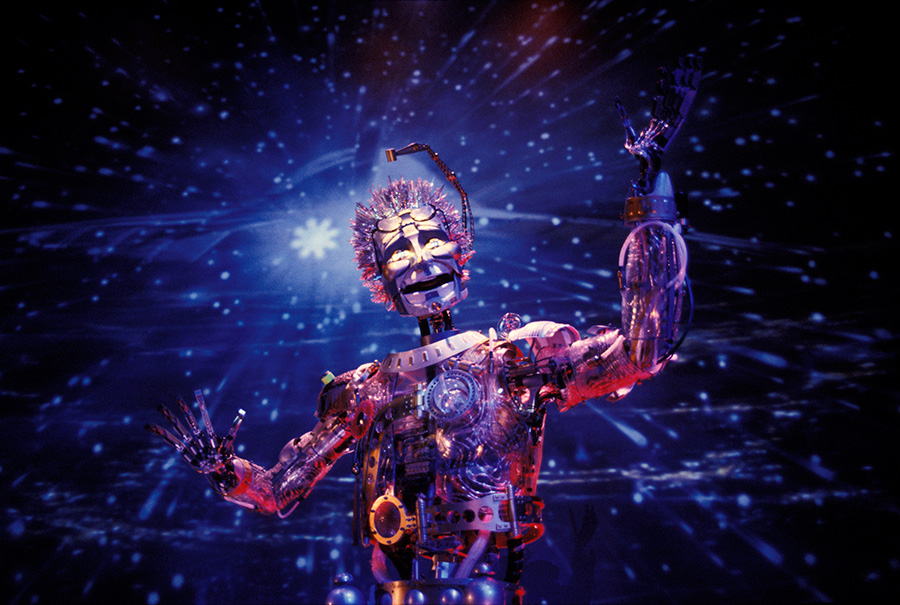 -Why Are They Disappearing?
The Circle-Vision is disappearing because 360° video is not as unique now as it used to be. Nowadays, someone can go buy a 360 camera at a store. But back in the day the only way to experience this awesomeness was to go to a Disney theme park. They also never proved to be very popular in modern times, as the currently operating ones at Epcot never have a wait.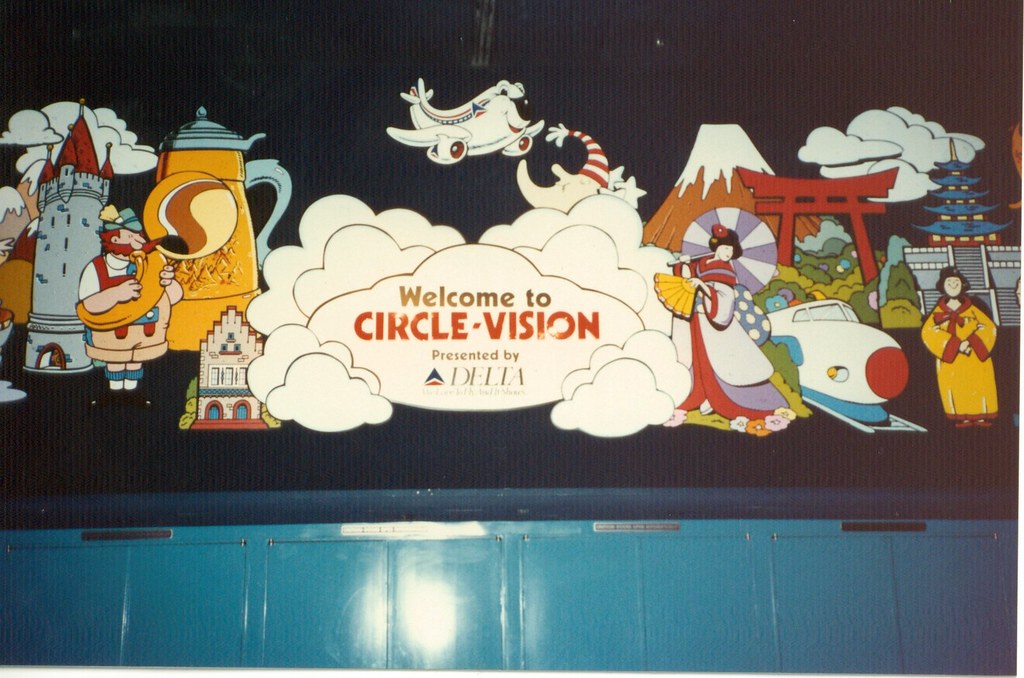 -Will We See More in The Future?
I'm sad to say it, but I HIGHLY doubt we will ever see a new Circle-Vision 360° film ever made for a theme park. I personally think that the concept is officially dead.
Audio Animatronic Shows
AA shows are shows where Audio Animatronic robots take center stage. The shows do not use live actors, instead they used animatronic figures. One of the first AA shows to open was Walt Disney's Carousel Of Progress at the 1964 World's Fair, and the most recent Disney animatronic show to be built was Stitch's Great Escape at Magic Kingdom which opened in 2004.
-Why Are They Disappearing?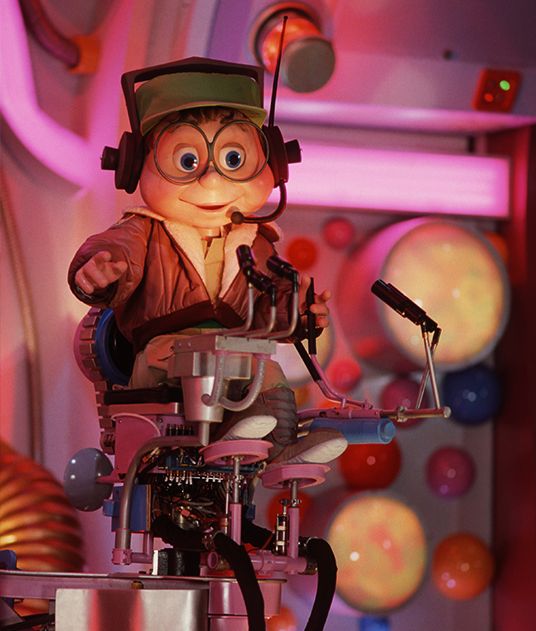 These shows are going away probably because it is currently 2016 and not 1950. Watching a robot move on stage back in the day was quite exciting and unique- but now people laugh at fidgety, non-human like robots. They are also expensive to operate and maintain. Some efforts have been made to revive some of these shows, such as when Disney added Stitch to the Enchanted Tiki Room at Tokyo Disneyland back in 2008.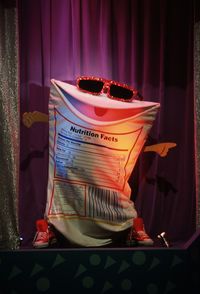 -Will We See More in The Future?
We will most likely not see more of these shows in the future. Shanghai Disneyland and Hong Kong Disneyland, the most recent Disney parks to open, both do not feature any animatronic shows. They require lots of maintenance and they break frequently. They are not very reliable.
Thanks for reading! For more, follow us on our Twitter @OrlParkPass!