Review- Race Through New York Starring Jimmy Fallon
|
RACE THROUGH NEW YORK REVIEW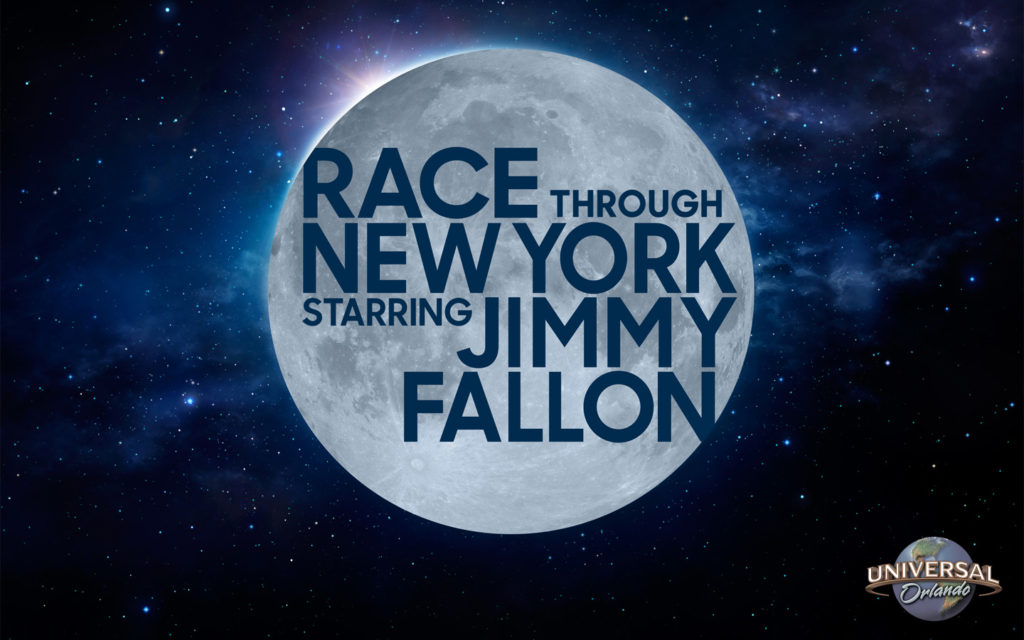 ---
*WARNING* CONTAINS SOME SPOILERS!

---
Do you remember when people complained about how bad "SKULL ISLAND: REIGN OF KONG" was, yet for some reason, everyone loved the queue? Get ready to experience the same with Race through New York Starring Jimmy Fallon. Oh, and also- Universal needs to stop with the motion simulators. This ride MIGHT be cool if it wasn't in the same park as Minion Mayhem, the Simpsons Ride, Transformers The Ride 3D and Shrek 4D.  I have no idea what Creative was thinking about when they designed this ride. Universal clearly wants NBC to know they are on good terms, and by making a ride for Jimmy Fallon, it was obviously the icing on the cake on the Universal/NBC love affair.
QUEUE-
5 stars for the queue. Once you enter the building you are in a wonderfully themed lobby. You will be immersed inside what feels like NBC Studios at 30 Rock.  This sort of reminds me of the early days of Universal, when the park had lots of studio themed attractions. The queue is filled with Tonight Show history and props, somewhat like a museum. The queue leads into Club 6B, in here is a huge display of the famous Tonight Show stage. In this room they have live music, and other crazy stuff going on. On the stage they have live shows of the "Rag Time Gals" and some other performances. The live shows easily help make it one of the best queue experiences at Universal Orlando. It would be nice if they added a snack bar or served food. On big screens they play some of Jimmy Fallon's greatest moments with his guests on the shows, and an array of "Thank You" videos, followed by a laugh track that's loudly bursting through the amps above every time he speaks. Scattered along this second floor are small coffee table looking things that actually have massive touch screens featuring 4 Jimmy Fallon inspired games. It's fun for the little ones, or any adult who feels like they might have been waiting for far too long. Also placed around the room are about a dozen or so comfortable black chairs that along the sides actually feature 2 USB ports, and 2 Outlets. These are perfect for charging phones, cameras, or whatever  you want while you wait to ride. This room was honestly so chill, that you could probably fall asleep in there. It's so roomy and so much to do that time flies. It might take 20 minutes to get into the theater, but with so much going on, it feels like a 5 minute wait.
After this you go to the pre-show, there Jimmy gives a safety spiel with some dude from the Roots rapping about ride safety. There's an "APPLAUSE" sign above the pre-show screens, it blinks like once or twice throughout the pre-show.
THE RIDE-
1.5 Stars. The ride itself stinks. It's not the worst ride in the parks, but one of the worst. Shrek 4D will never have its title taken away from it as worst ride! The ride film itself is as confusing as it is annoying. The seats are pretty comfortable, but the theater has no theming and is very cheap looking. The ride system is very basic and lame; it feels very 90's because of how it's just a motion platform. Essentially you walk in, see red colored chairs that look like the seats in the real Tonight Show theater, and it's surrounded by a big screen. So the ride… it is very random. You will experience everything from smelling pizza, swimming with sharks, and seeing a gigantic Panda Bear on top of the Empire State Building. It's cheesy, its bad, and it just a basic motion simulator. Very lame. I must give them credit though on how nice and clear the 3D projections are. The screens need to stop. Below are photos of the theater.
This ride is kind of an embarrassment to the geniuses we have working in creative.  Overall, the ride is a flop. I promise this is not a ride that guests will remember. Well actually, they might remember that it was bad. No kid is going to be like "I can't wait to fly back to Orlando to ride Race Through New York!". I don't see this ride being open longer than 5-7 years. Little ones might like the corny humor of the ride, but it isn't anything spectacular. We lost Ghostbusters & Twister for this? Where's a Delorean time machine when you need one? Oh wait.
NEW- Check out some highlights of the soft opening on March 2nd!