Hidden History- The Jurassic Park Tour Car
|
In the hit film Jurassic Park, one of the most iconic scenes is where a gigantic t-rex attacks two tour cars. The two tour cars featured in this scene are car #04 and #05. At Universal's Islands Of Adventure, tour car #05 is on display! Car #05 is on the right side in the photo below, under the dinosaurs mouth.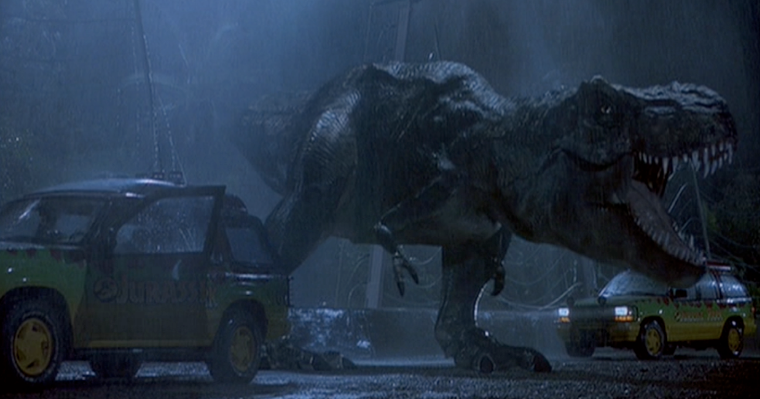 In the movie scene, car #04 was destroyed by the Tyrannosaurus-Rex, and car #05 survived. As seen in the video below, car #04 was the car with the kids in it, car #05 had Dr. Malcom and Dr. Grant in it.
You'll notice that tour car #05 is left to spare, in the next video you can see that car #04 is destroyed, but #05 isn't touched.
At Islands Of Adventure, the car is on display near the Jurassic Park Discovery Center. A model of a Spinosaurus is standing behind it. The Spino was the main dinosaur featured in Jurassic Park 3. You'll notice that over the years parts of the car have changed, the #05 is no longer on the side of the car, and 2 of the spotlights have fallen off of the roof.
Park: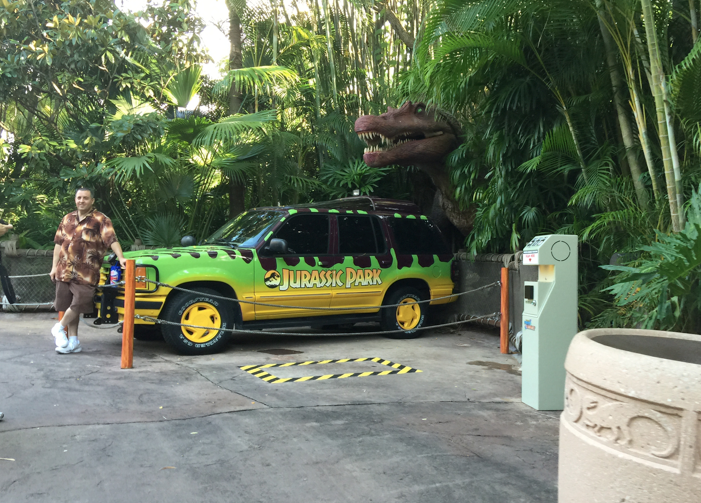 Movie: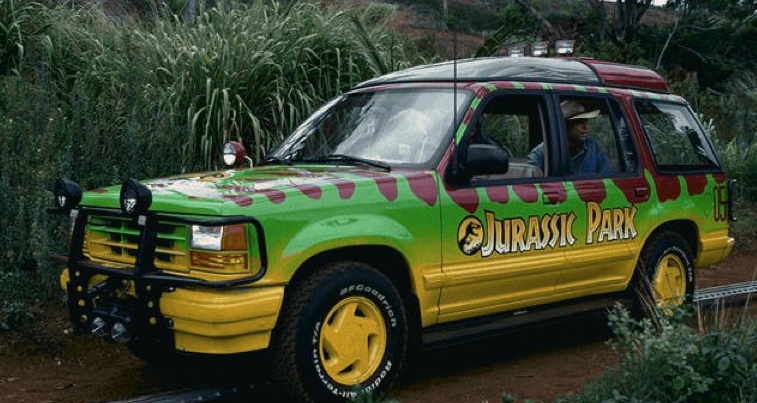 The car has seen better days, but it is still in pretty good shape considering that it sits in the sun 365 days a year!