Harambe Market Opens at Disney's Animal Kingdom
|
Just this past weekend, Harambe Market, a brand new quick-service dining area, opened at Disney's Animal Kingdom. We were there to check it out of course! Let's take a look!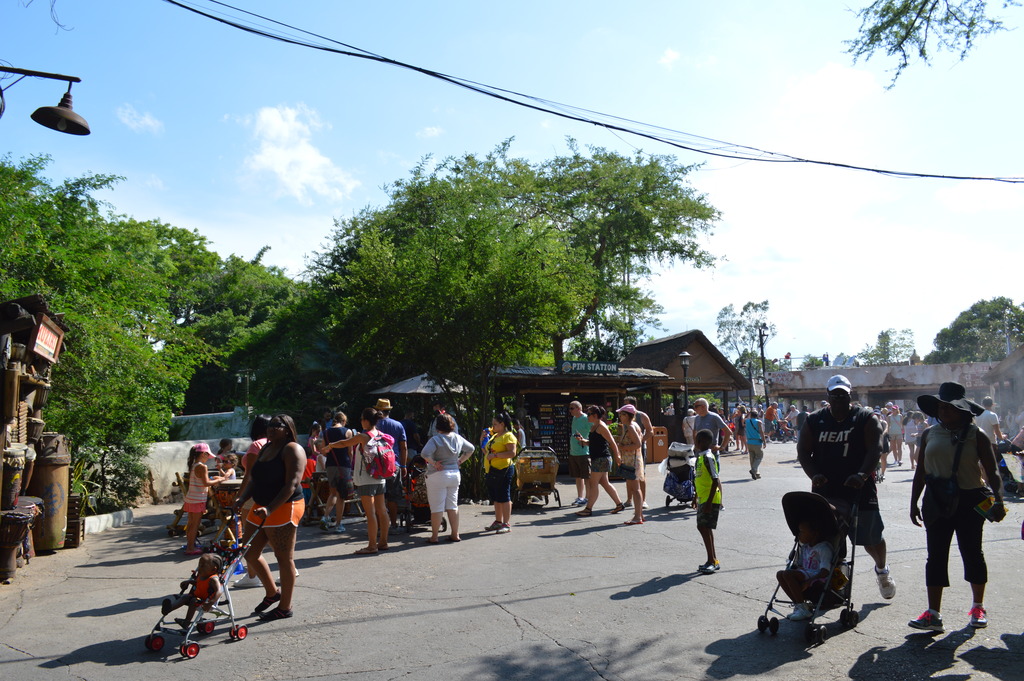 To get an idea of where Harambe Market is, it's basically across from the drums across from Dawa Bar. To the right in the second picture would be Tamu Tamu Refreshments.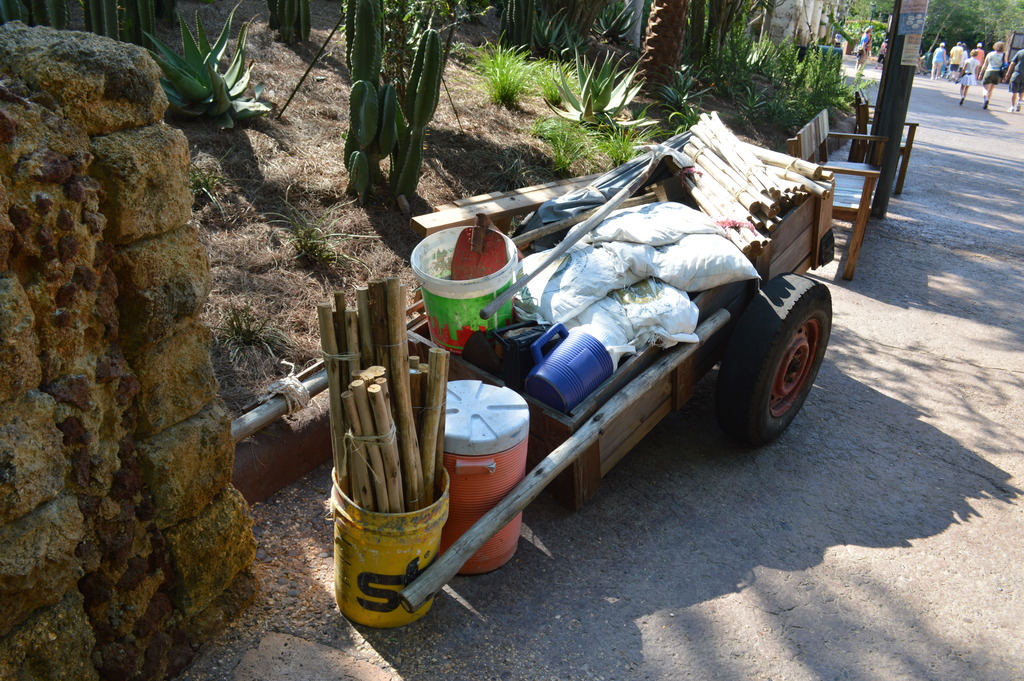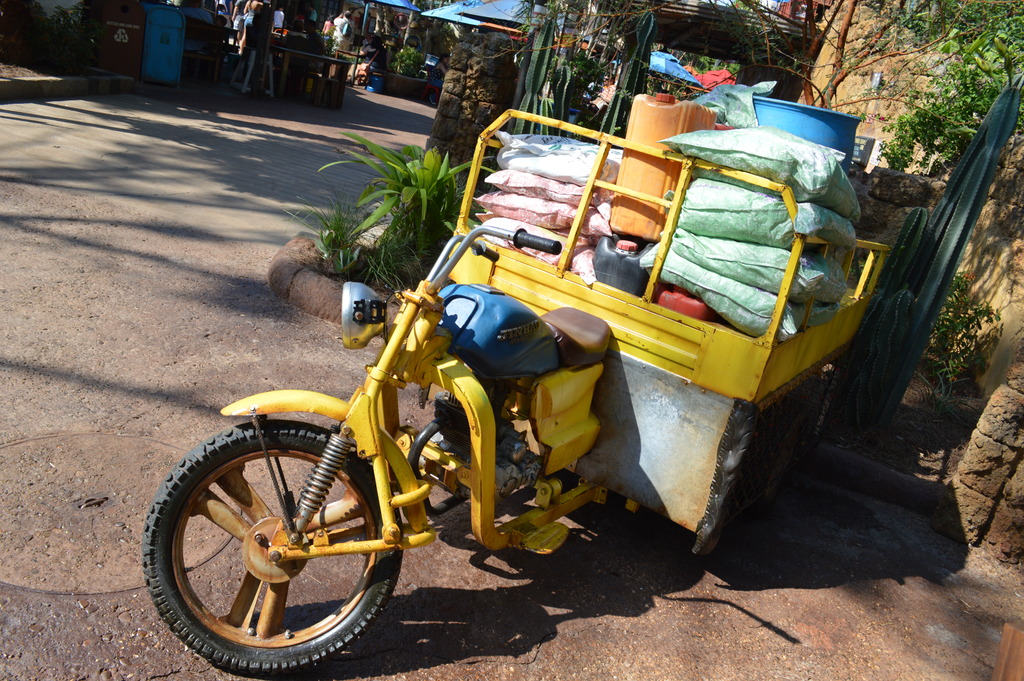 As you walk up, there are plenty of vehicles, from bikes to motrocycles and more. Every vehicle has lots of detail to it with plenty of stickers and tags referencing other things around Animal Kingdom.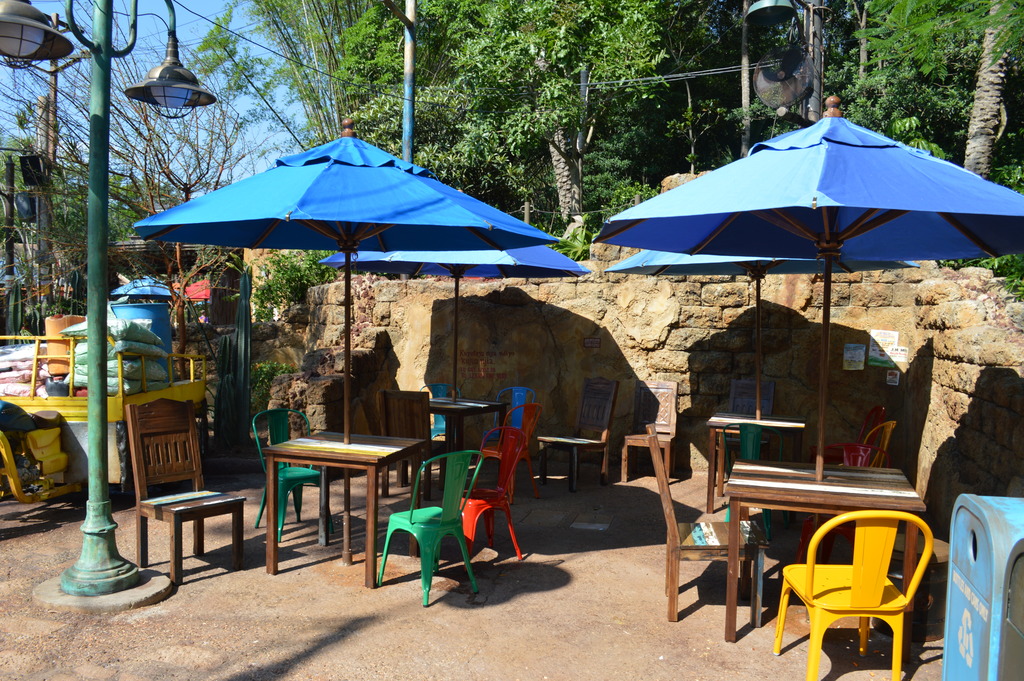 On the right before the main market area is a small seating area with a few tables.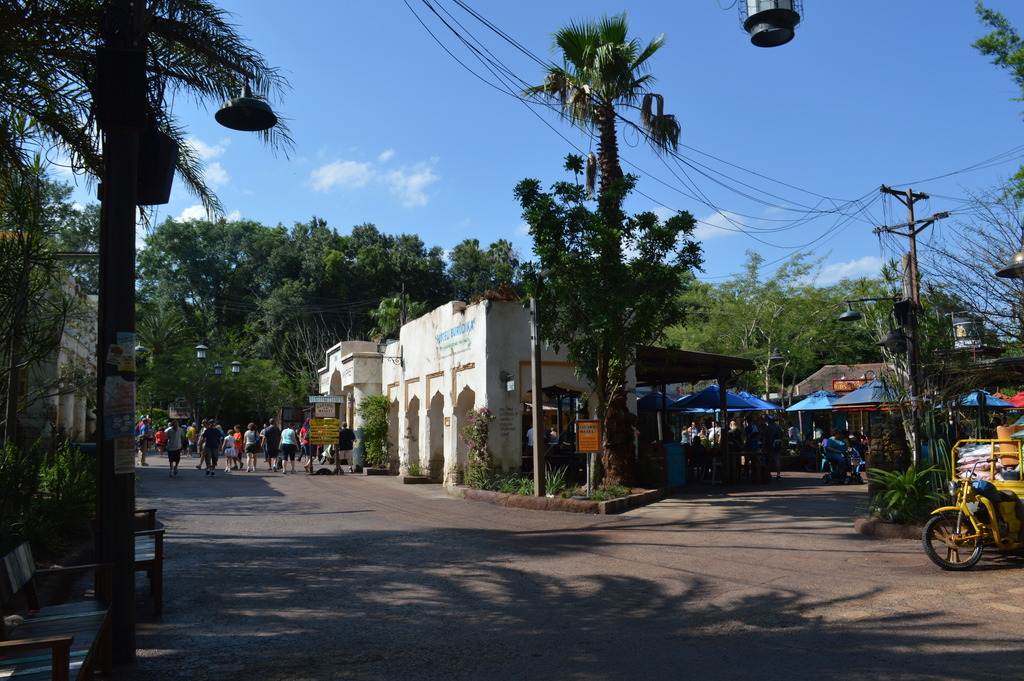 Here's a view of the entire market.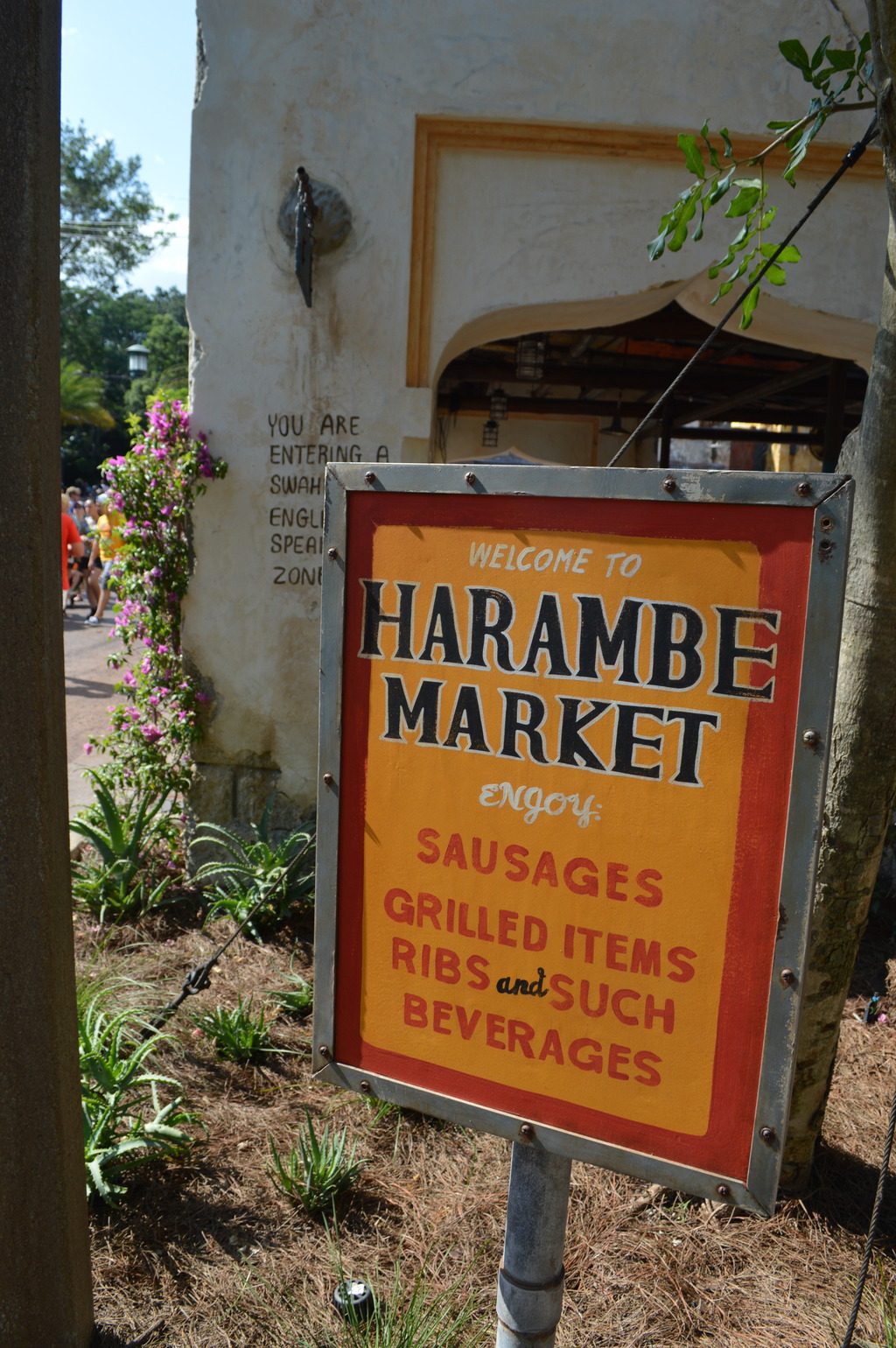 And here's an overview of some of the items that are served at Harambe Market.
Just so you know, they do speak Swahili and English here.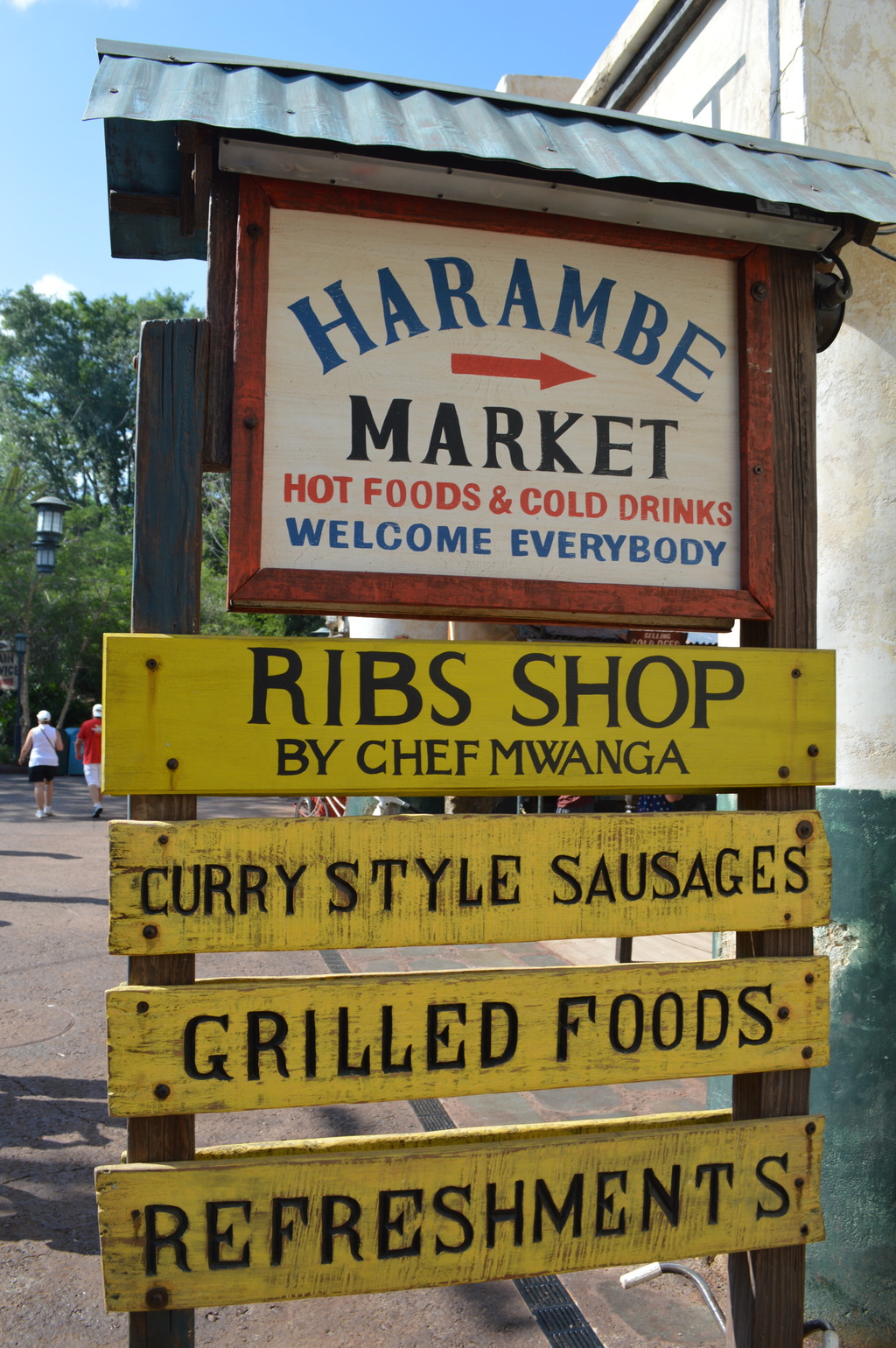 Let's enter the market and check out some food!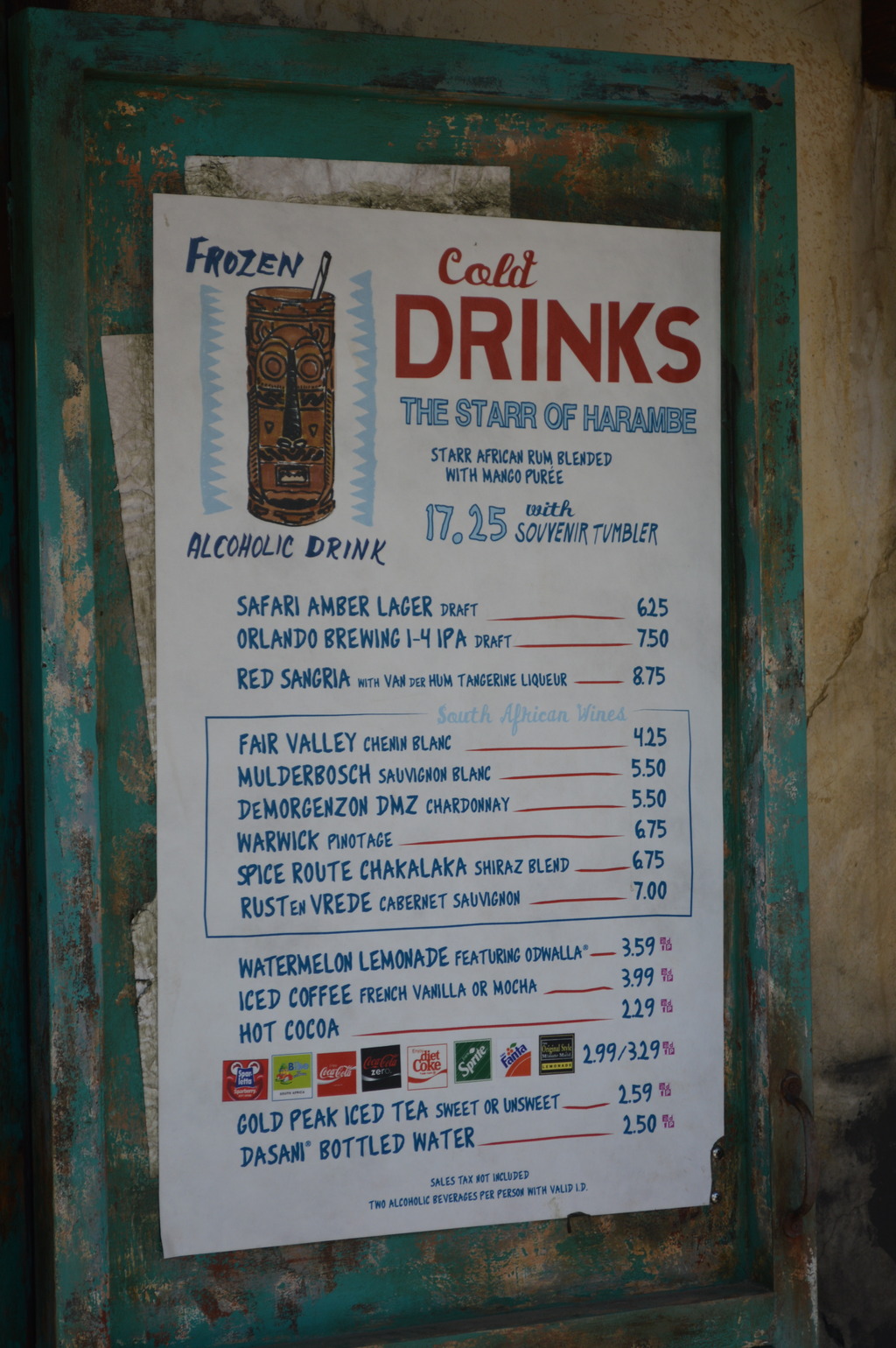 First off, we have Wanjohi Refreshment. One thing I really enjoy about the market is the wide selection of drinks. Orlando Brewing Company even has a beer here! And if you're familiar with Club Cool at Epcot, you might recognize a soda or two.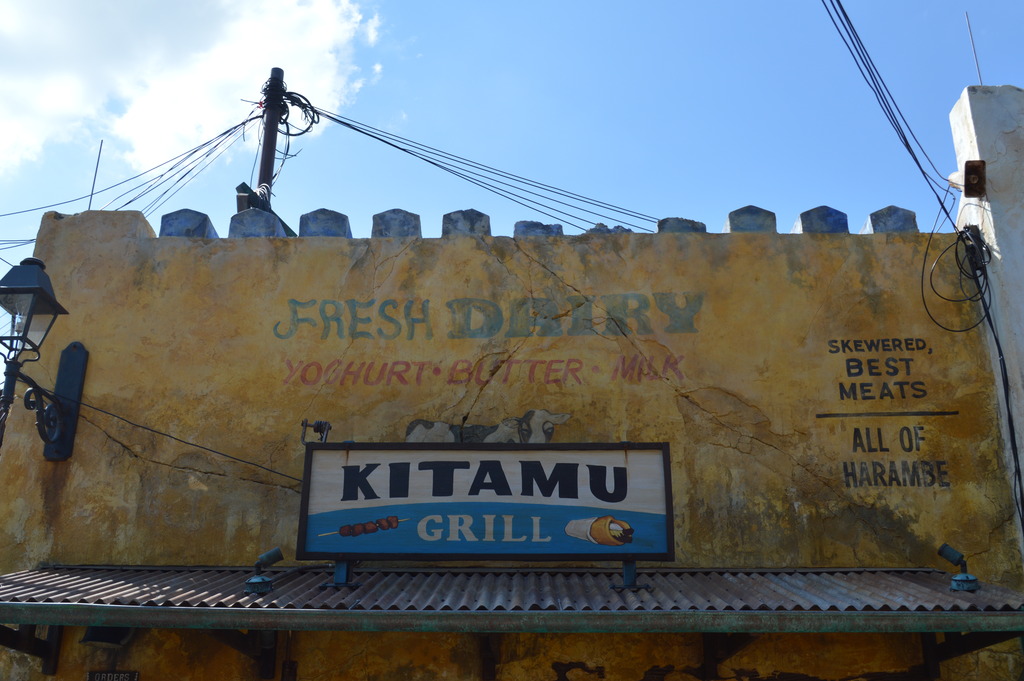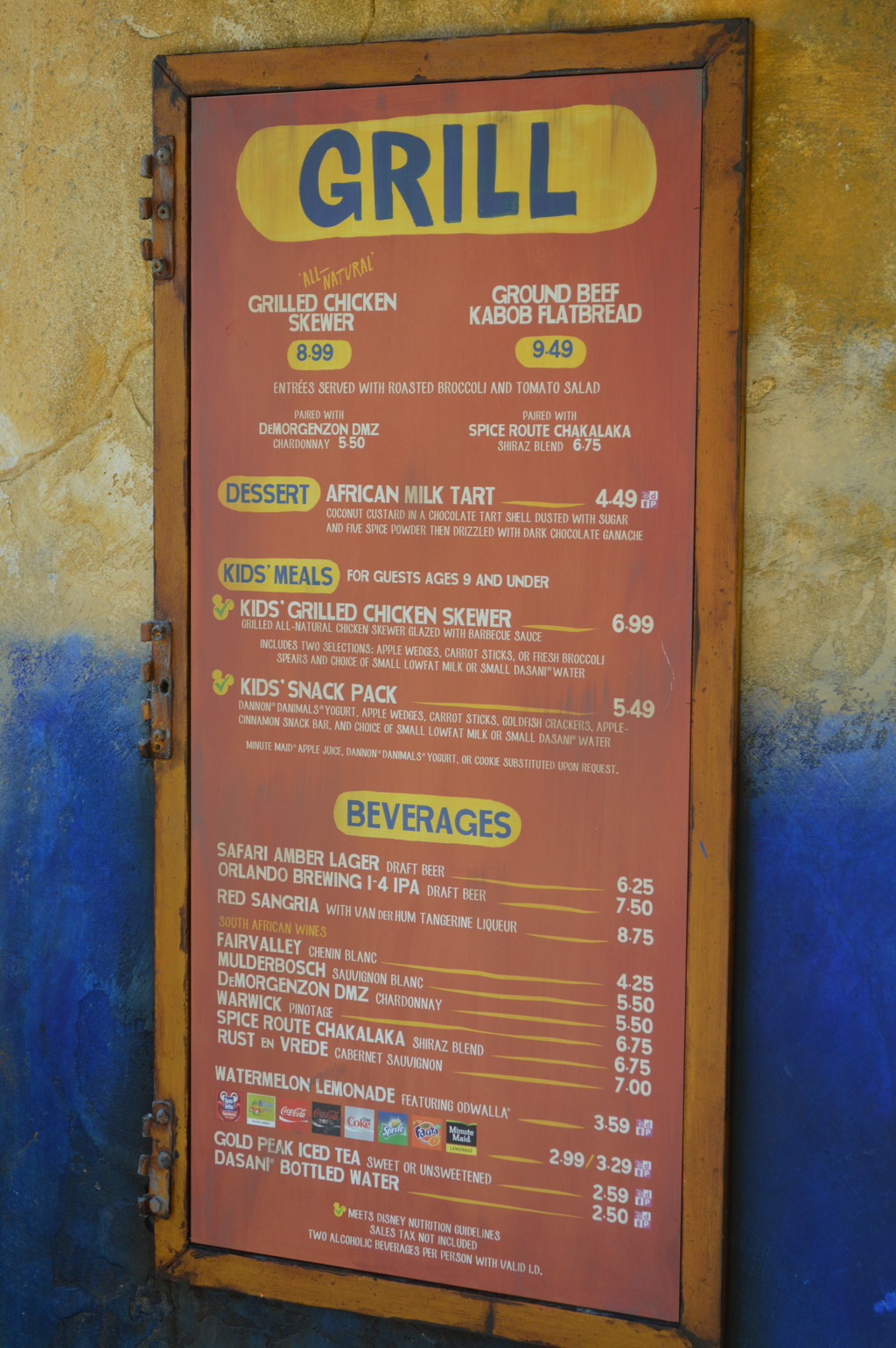 Kitamu Grill seemed to be the most popular stand as they had a fantastic grilled chicken skewer. One thing that's important to mention, most of the drinks from Wanjohi Refreshment can be found at all the stands.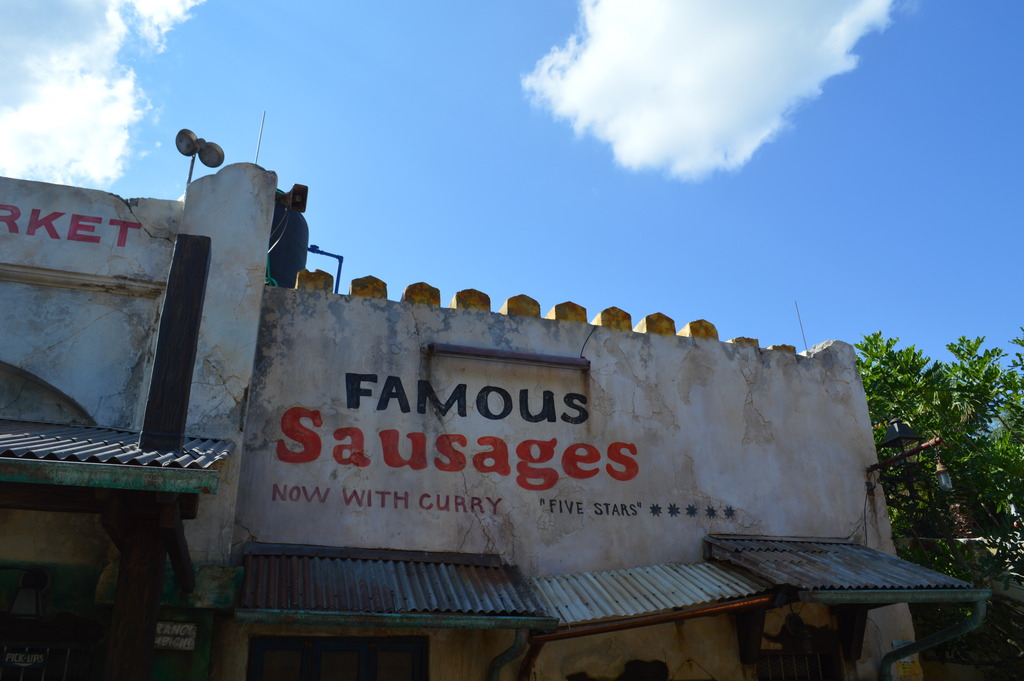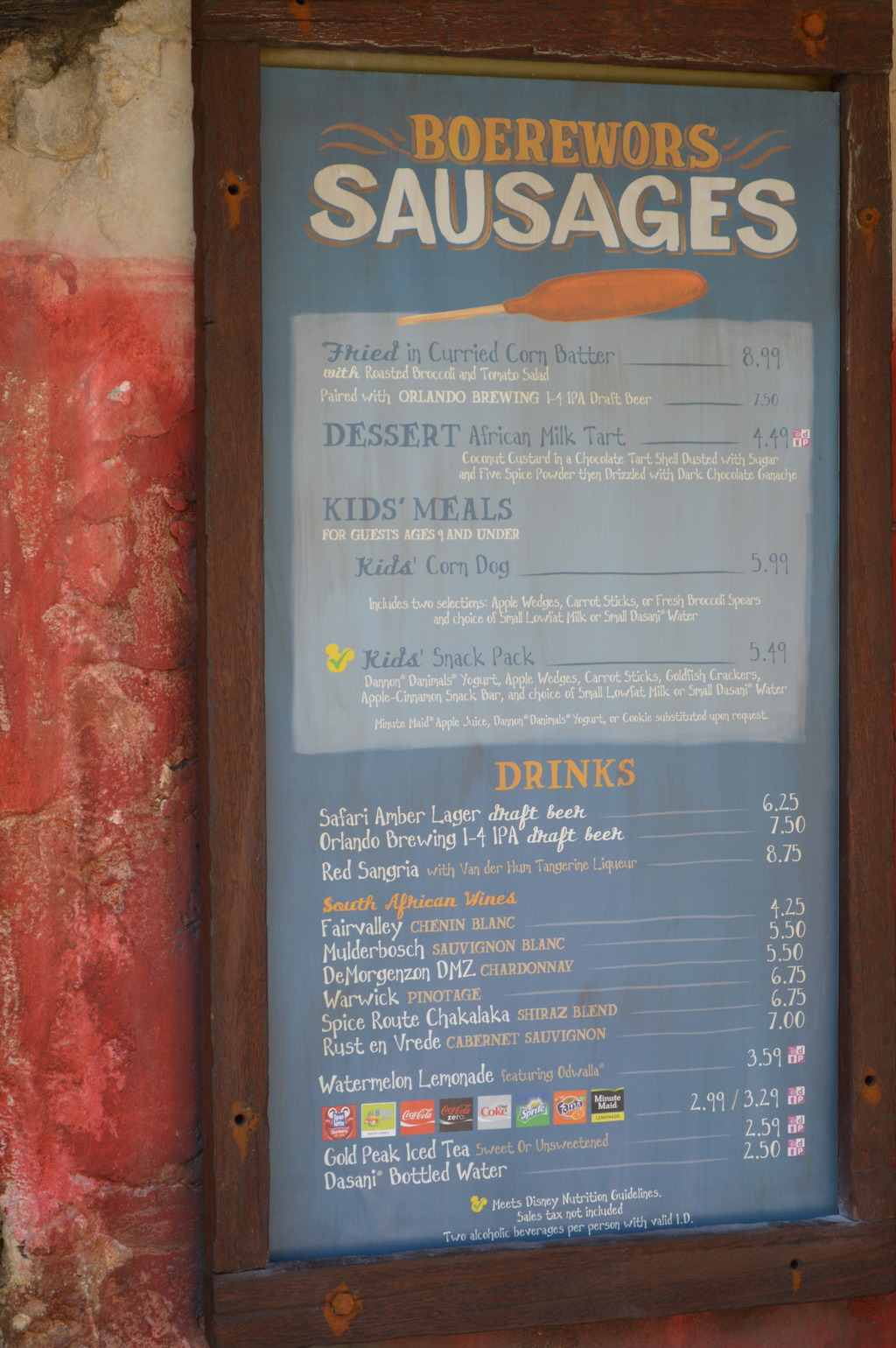 Borewors Sausage is the next stand in the market. I haven't tried the curry corn dog yet, but many people have said it's not too spicy so it's quite enjoyable.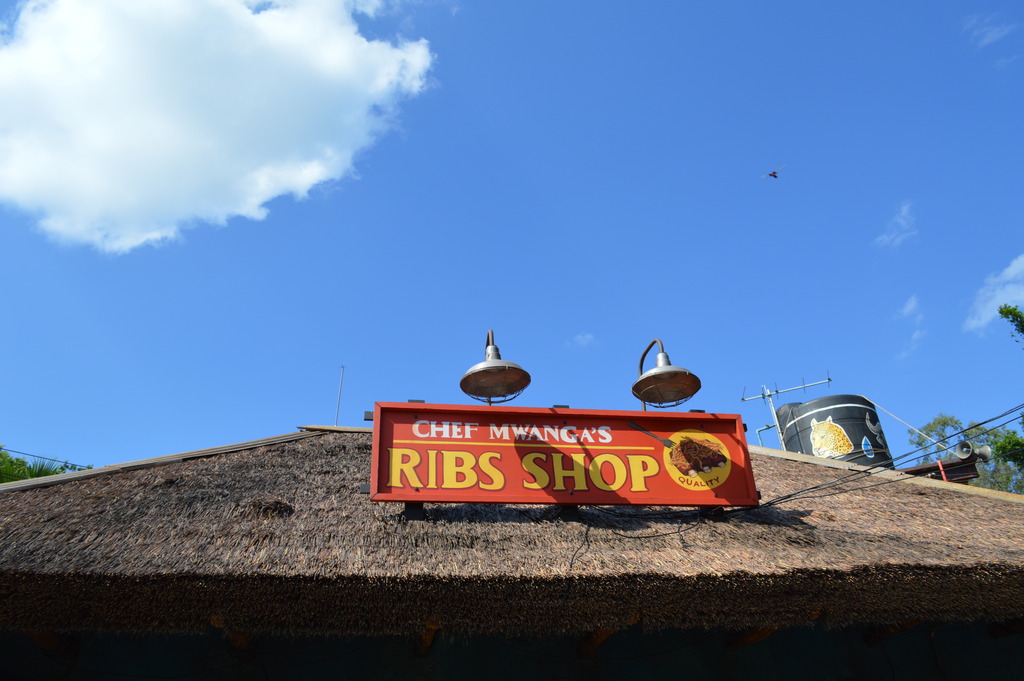 And at the end, we have Chef Mwanga's Ribs Shop.The karubi ribs seemed very popular as well.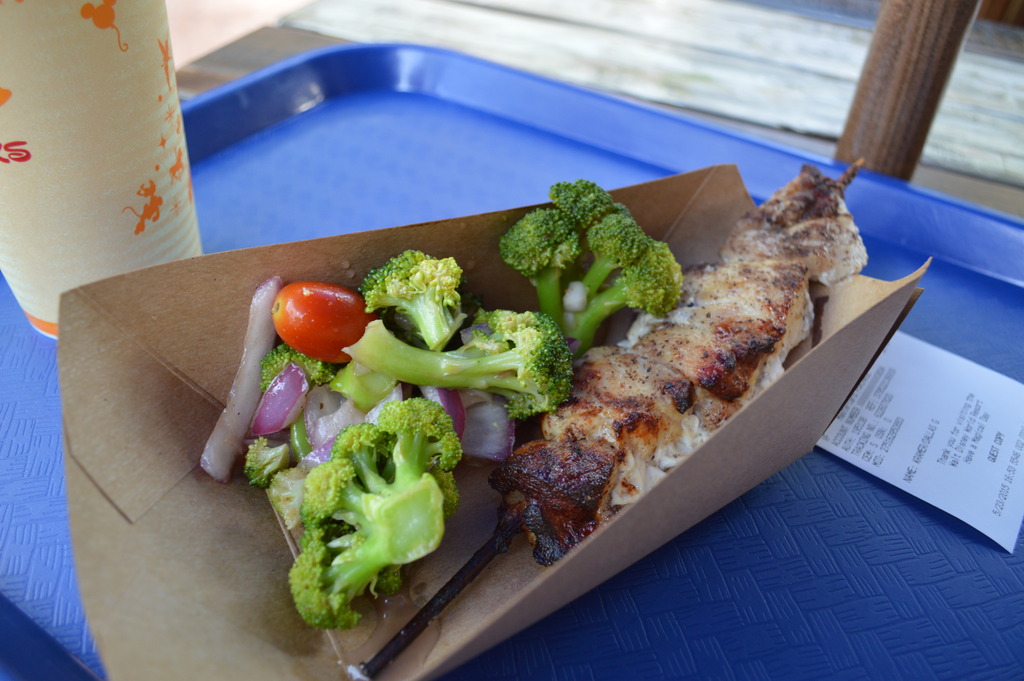 I tried the grilled chicken skewer. The skewer had a very good amount of meat on it and was seasoned fantastically. Overall, for $8.99 it was a really good value and it's hard to find grilled chicken around the parks.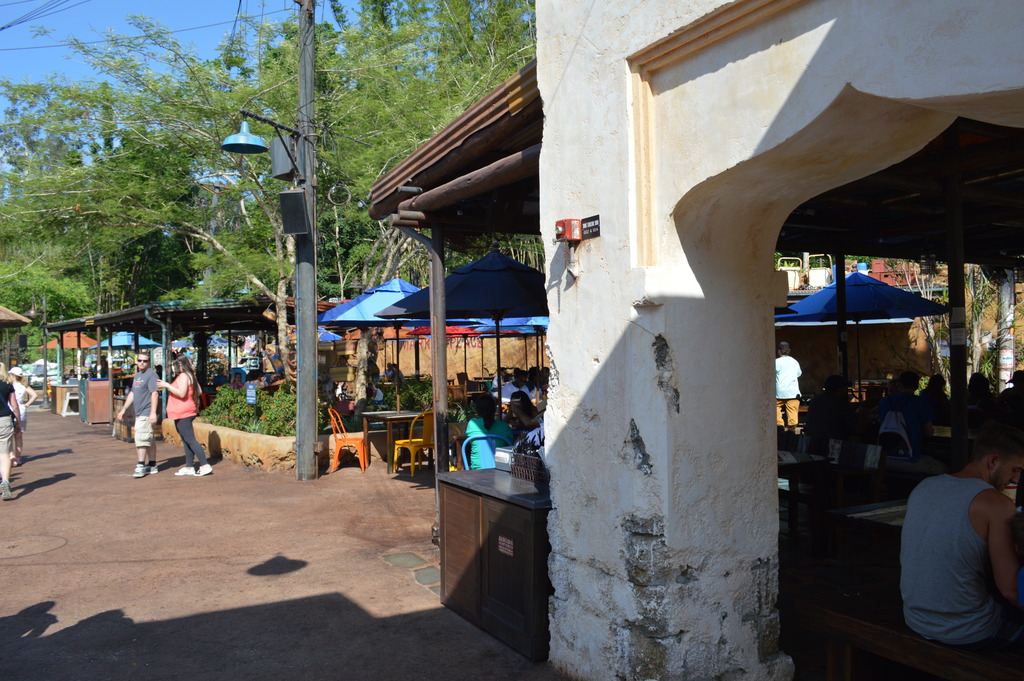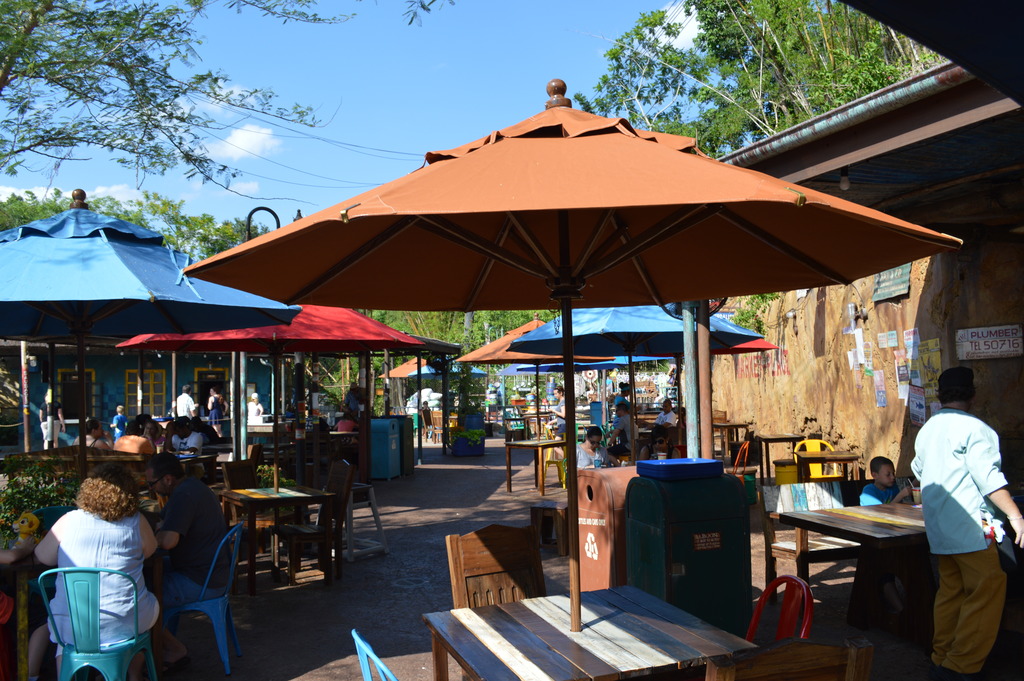 There is definitely a large amount of seating at Harambe Market though.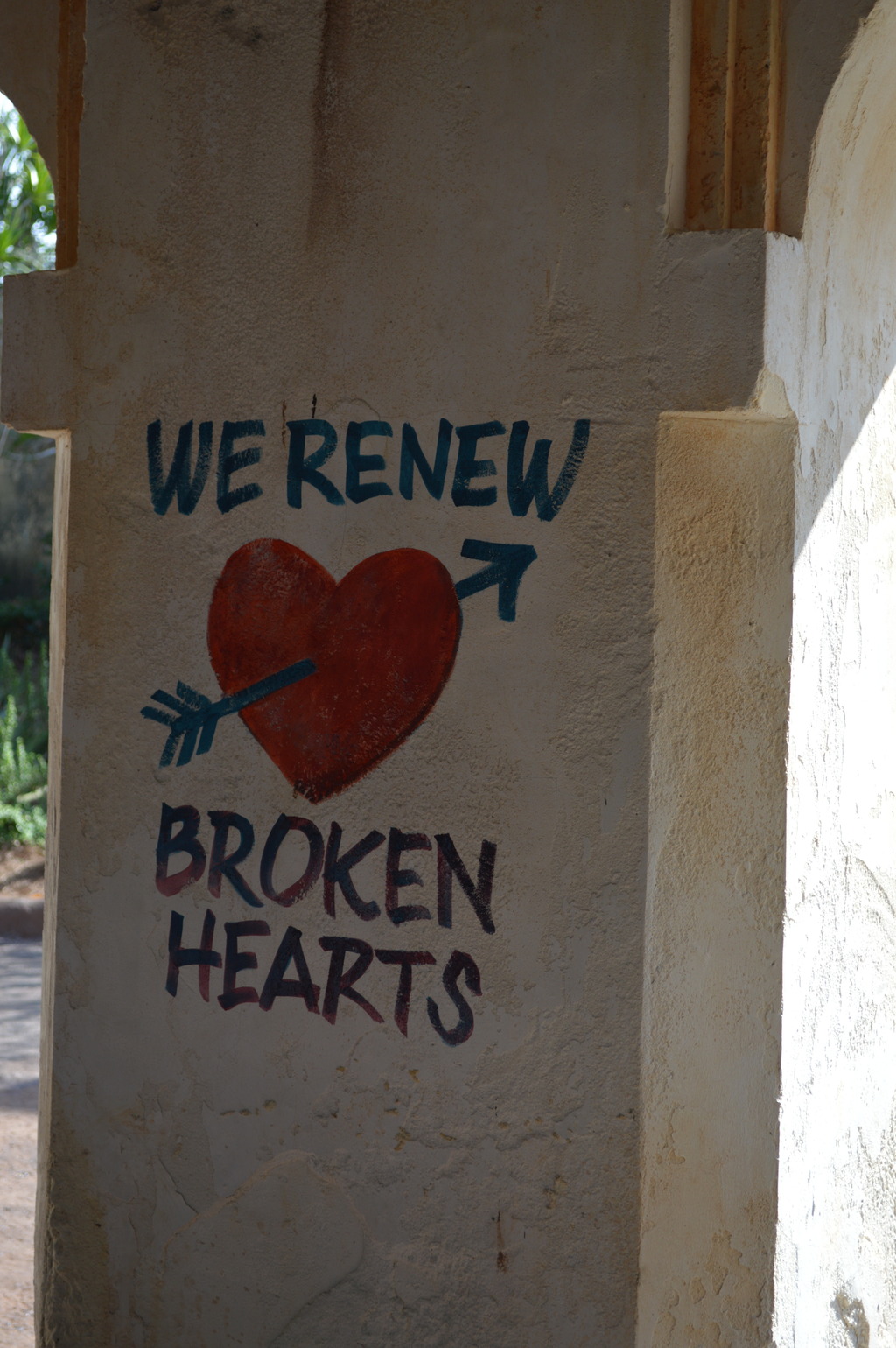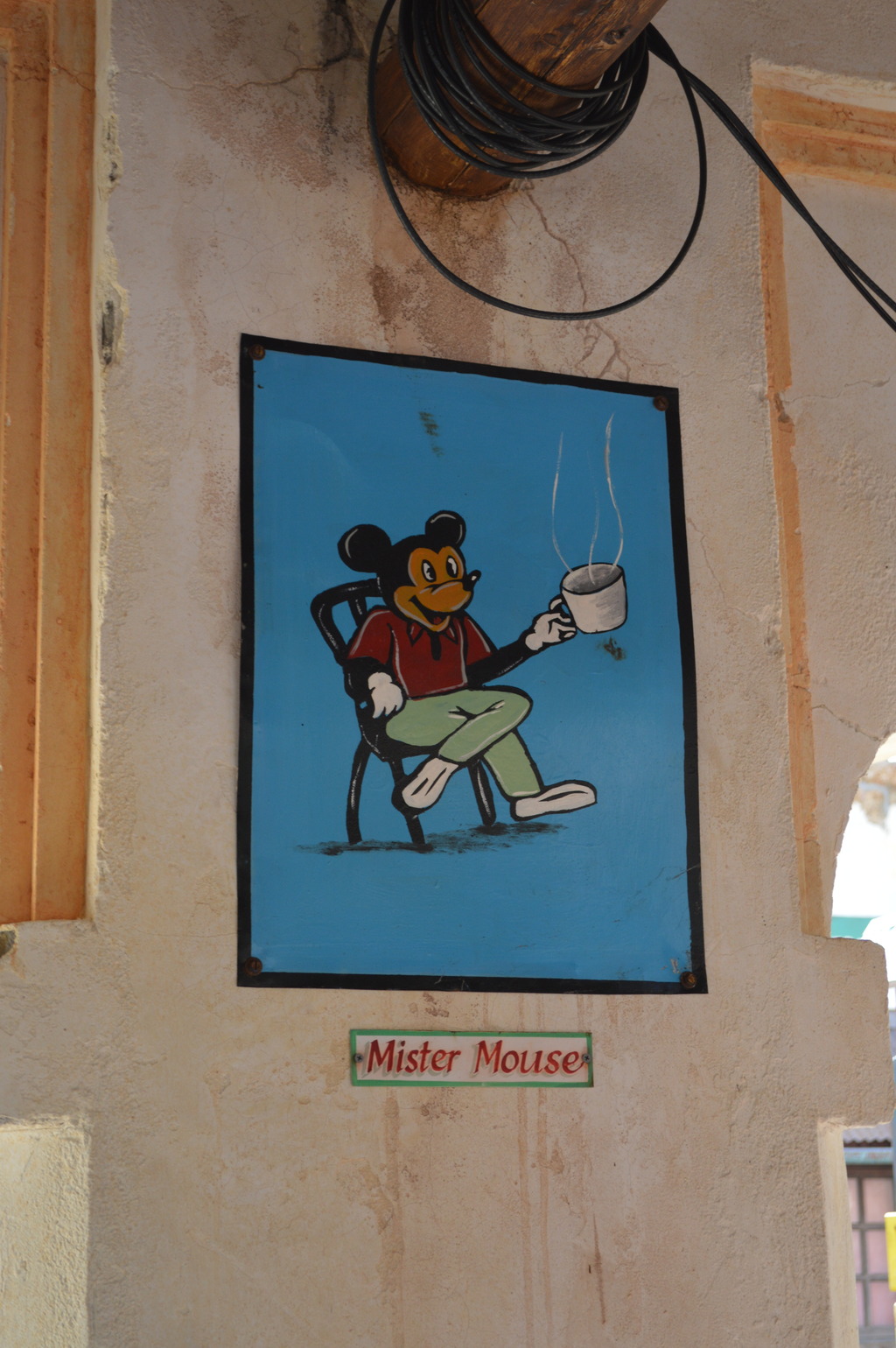 In the seating area, watch out for some of the details on the walls.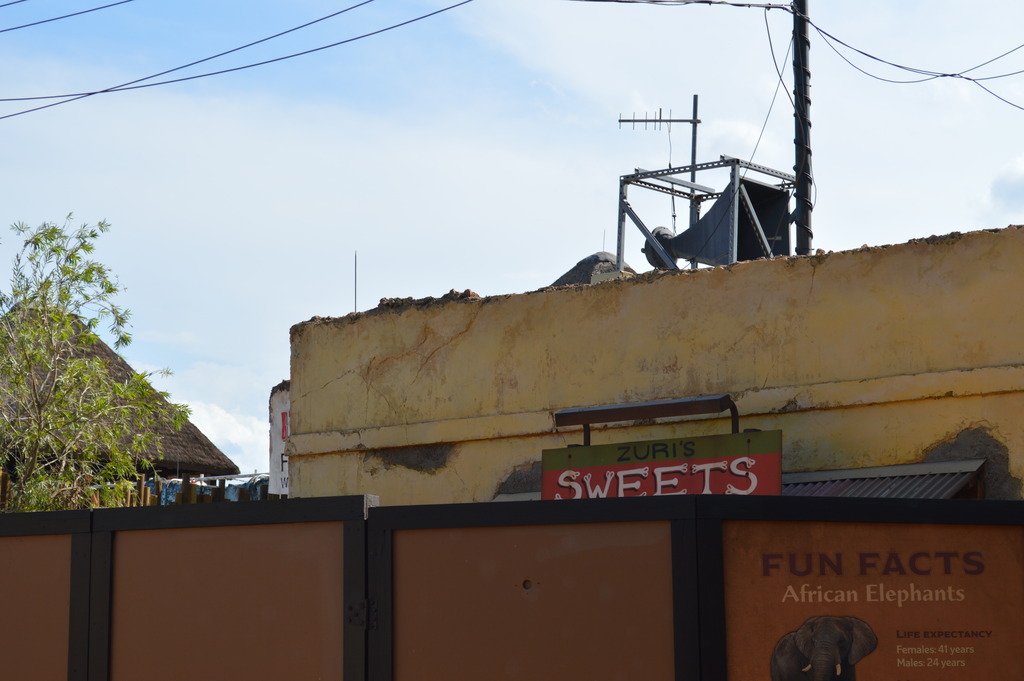 There is one stand that hasn't opened yet called Zuri's Sweets, so we will definitely be back to check out this stand and try more food.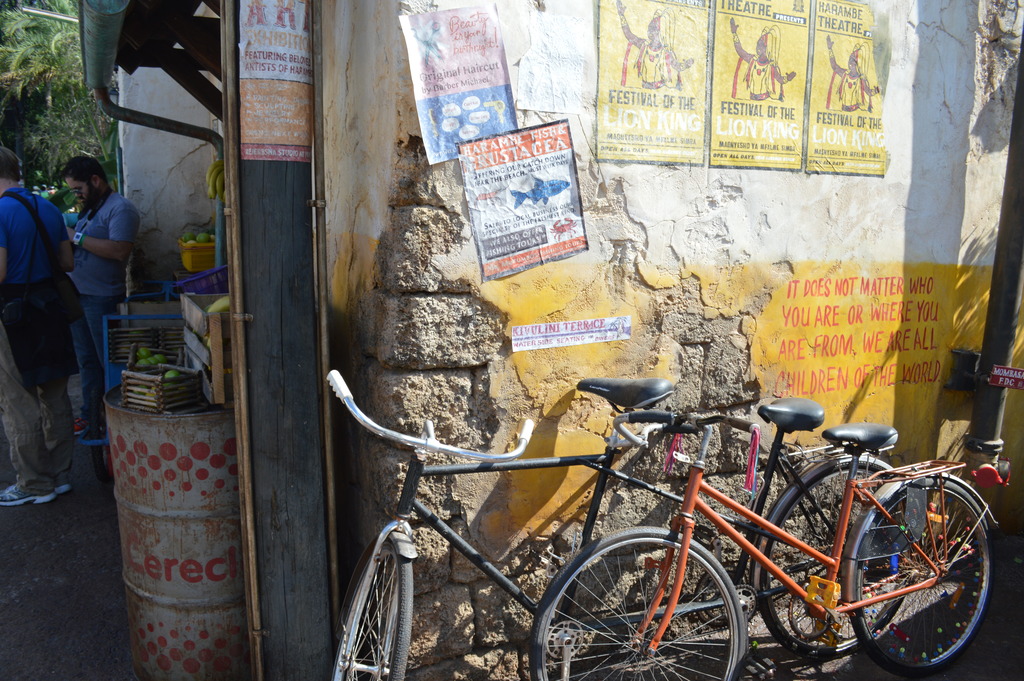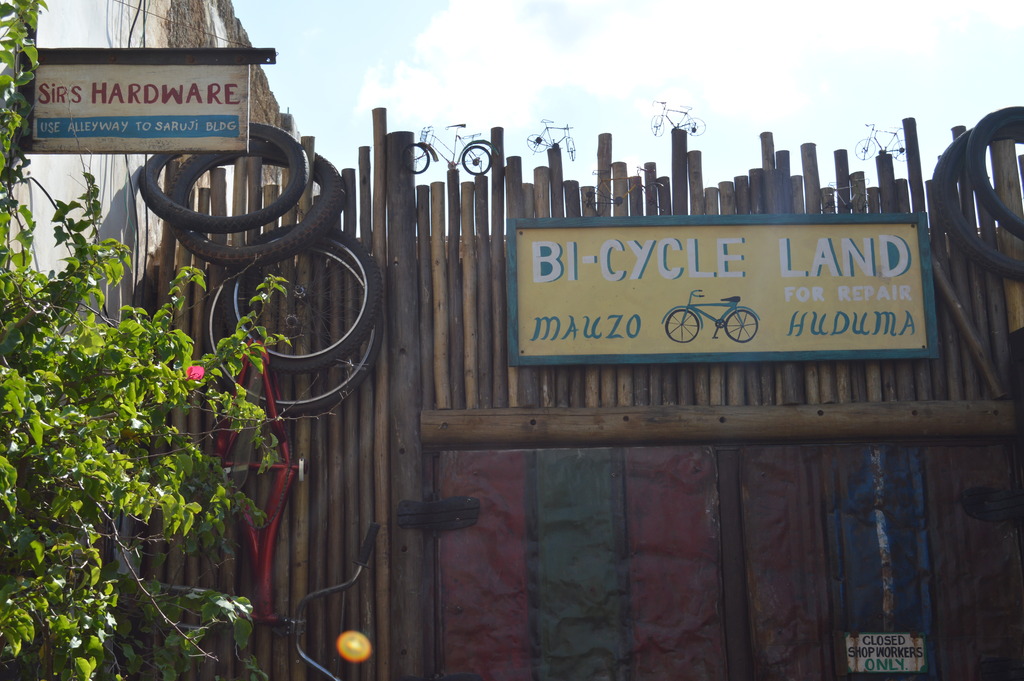 One of the great things about the market is how perfectly it continues the theme from the park. You really feel like this could be a village with a bike shop.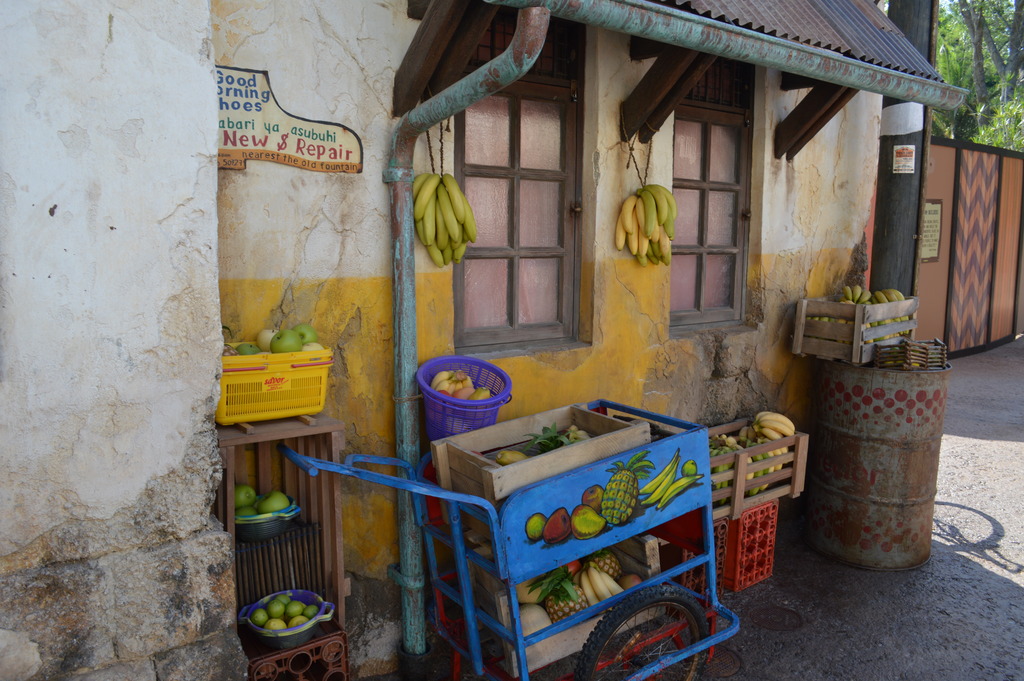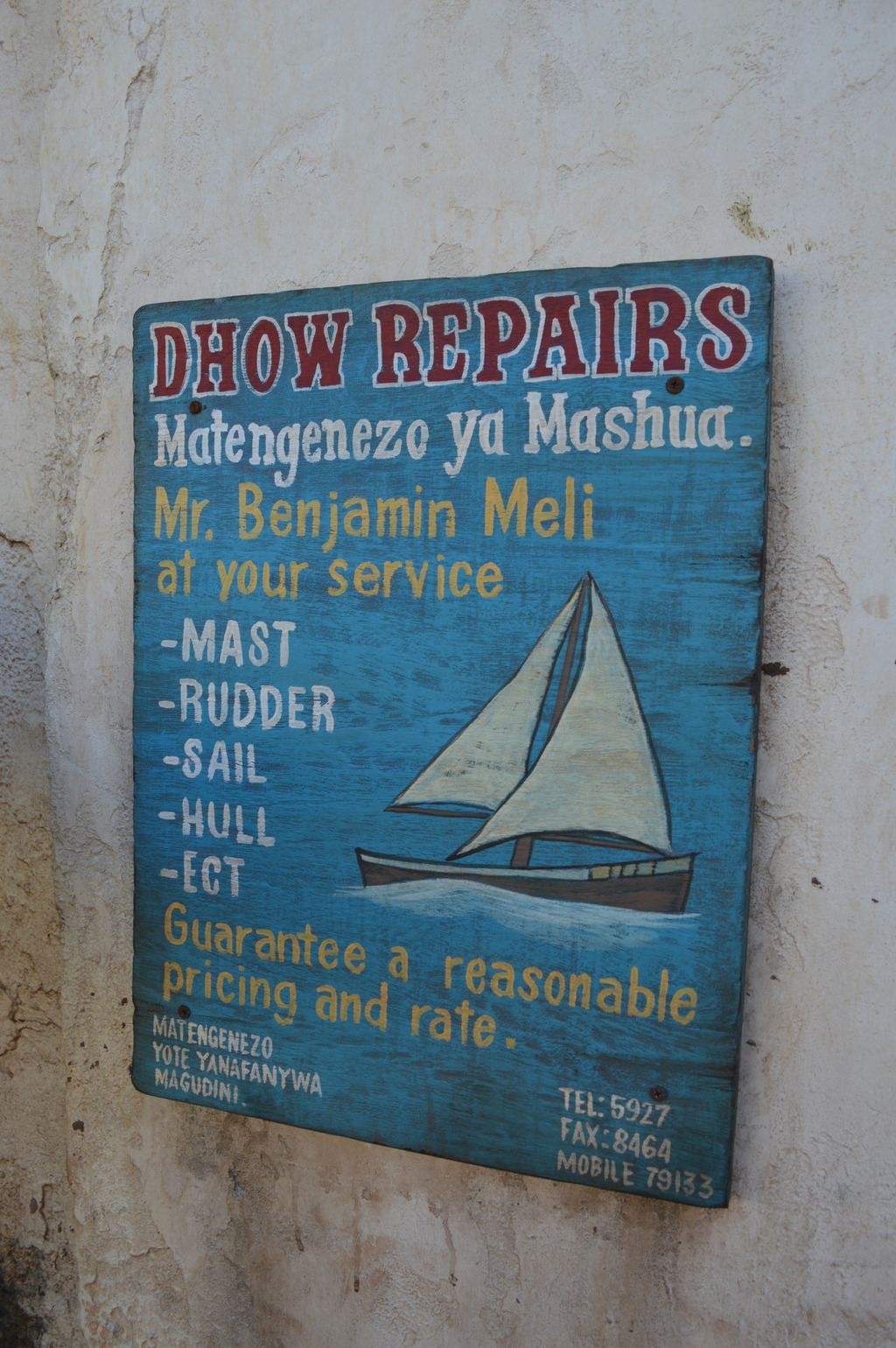 And of course a few more shots of all the detail around the market.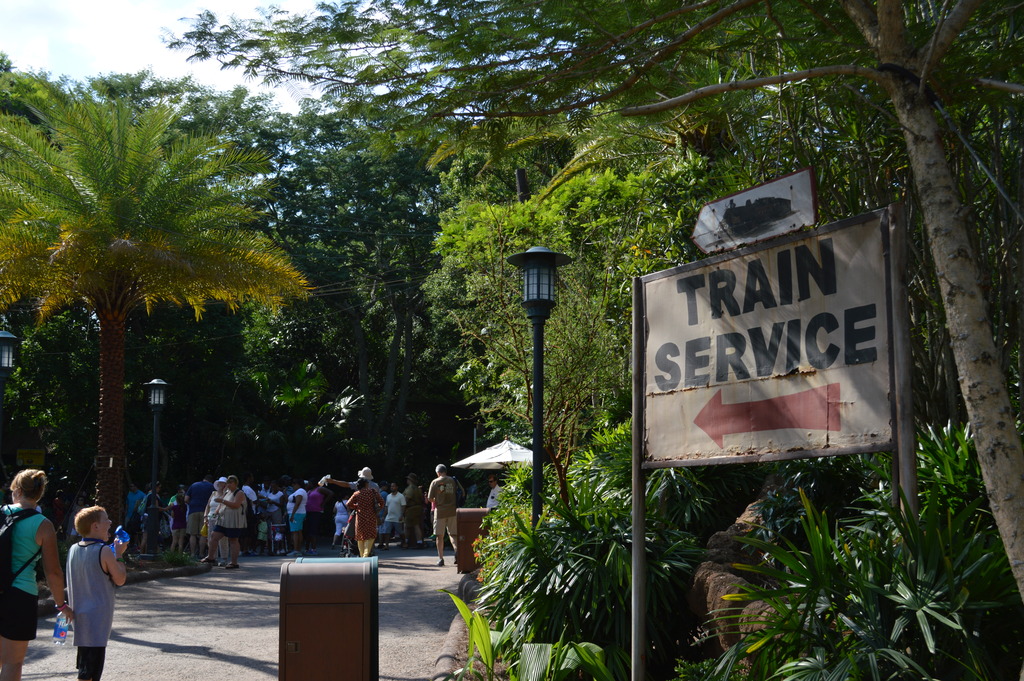 The back of Harambe Market is right near the entrance for the train to Rafiki's Planet Watch.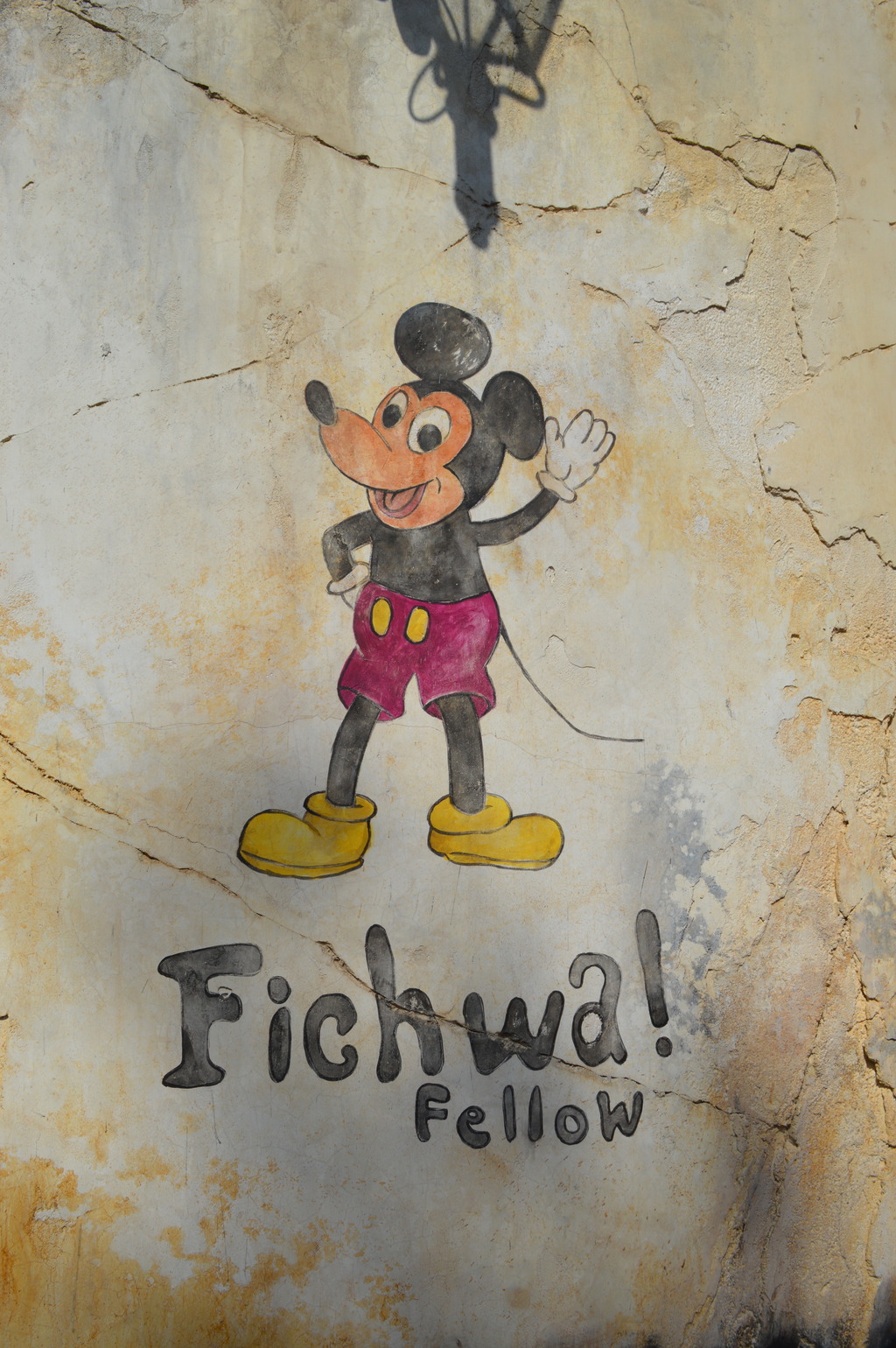 That's all we have for this post! If you want a full video of Harambe Market, check out Brian's video of Harambe Market.