Disney Springs & Disney Water Parks Helicopter Photo Update
|
One of the larger projects currently being built at Walt Disney World is the new Disney Springs project. Disney Springs is a new, rebranded version of the Downtown Disney area. A majority of the new Disney Springs is taking over the former Pleasure Island. In the upcoming days we will be releasing a series of photo updates taken from a helicopter, we hope you enjoy this update.
Approaching Disney Springs, you can see a full layout of the area-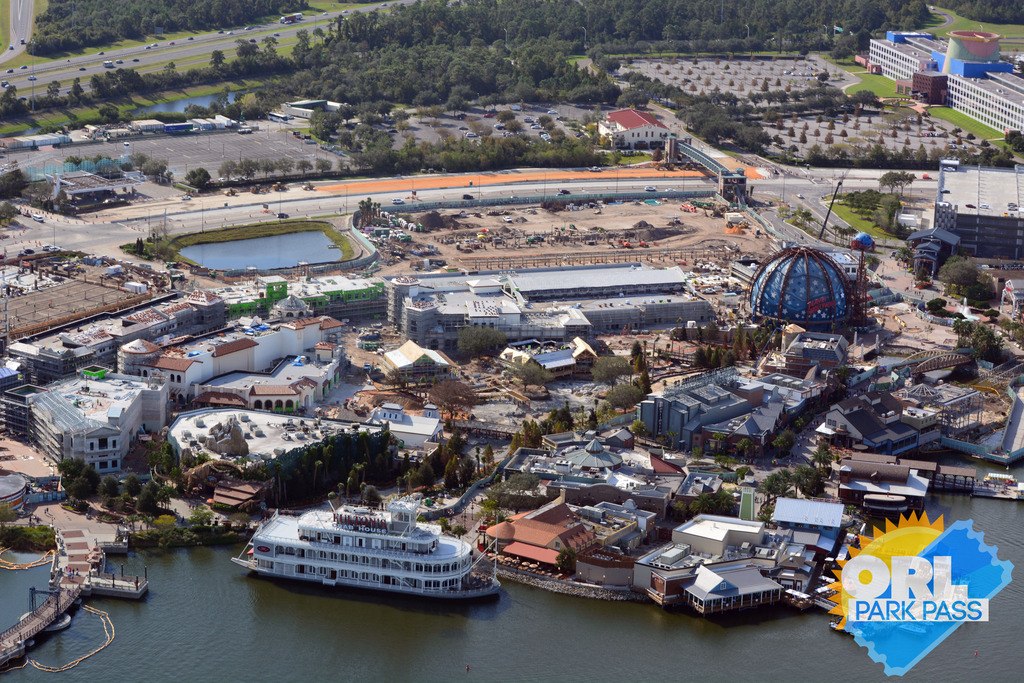 Work is underway on the new Town Center area of Disney Springs-
In the lower part of this photo you can see what will eventually be a spring, with running and flowing water, replicating a real spring.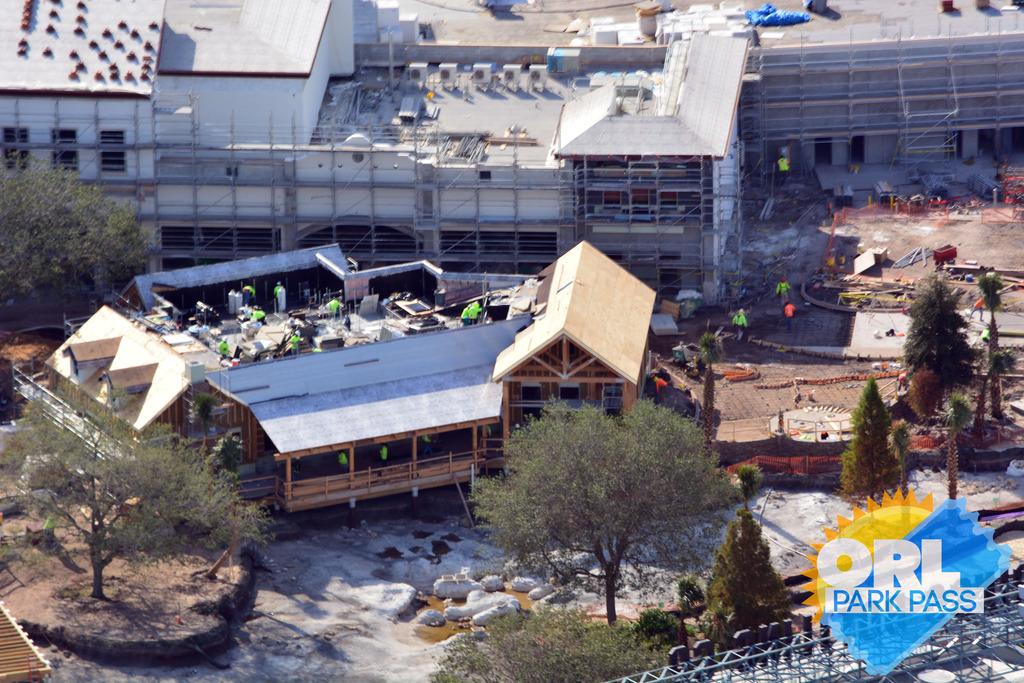 Work going on behind the Lego Store and T-Rex Cafe can be seen below, its crazy to think that this used to be a parking lot.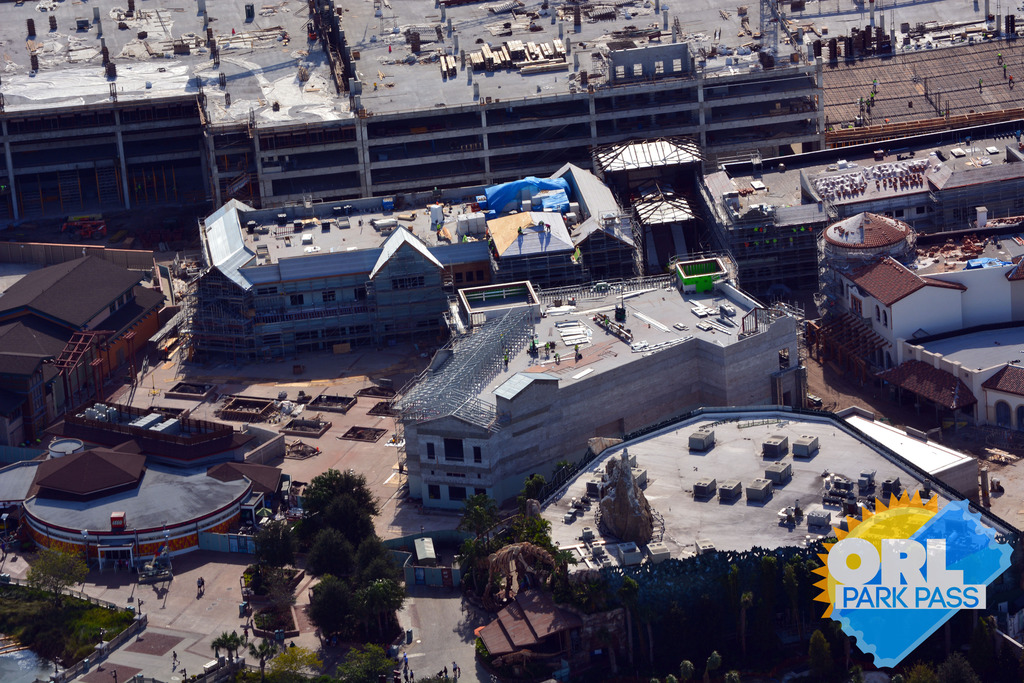 You can see theming is going into place at the Town Center-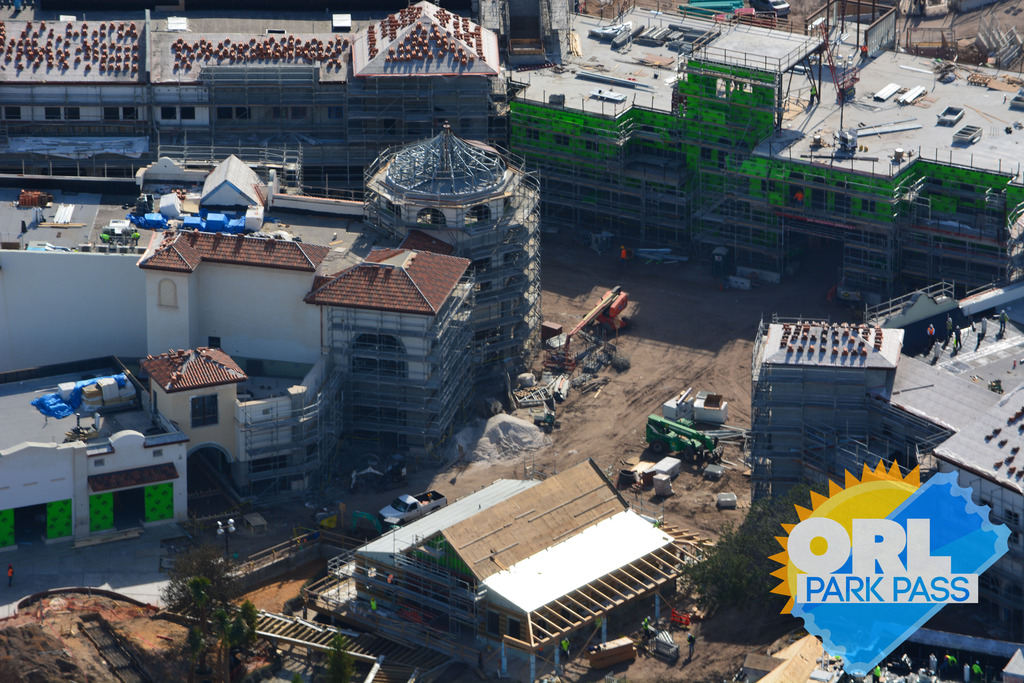 An overhead view of Planet Hollywood, the former Pleasure Island, and the new Town Center. Notice the gigantic indoor building that's being built, it appears that it will be similar to an indoor mall. At the top right side of the photo you can see the new bus loop.
The former Adventurers Club has been gutted down to just a bare steel frame. If you look to the right side of the old Adventurers Club, you can see what used to be the Pleasure Island utilidoors/offices. They were located underground. The former underground tunnel area is now being added to a new restaurant/bar called "The Edison" which will be opening in the former Adventurers Club building.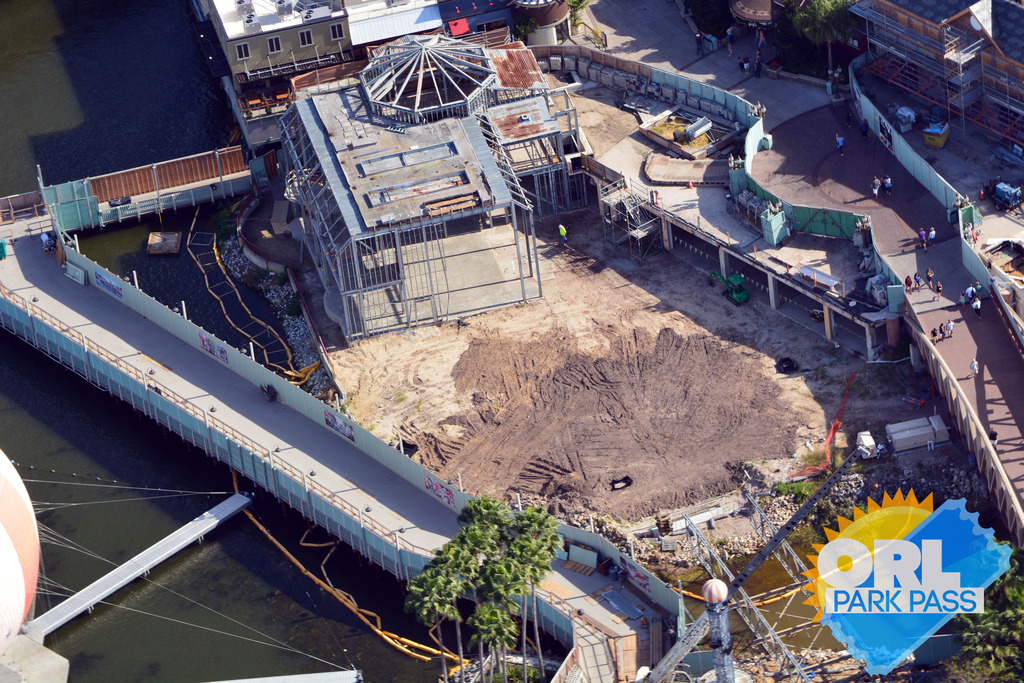 From this angle you get a better view of the new indoor mall style building, Planet Hollywood and the new bus loop (lower right)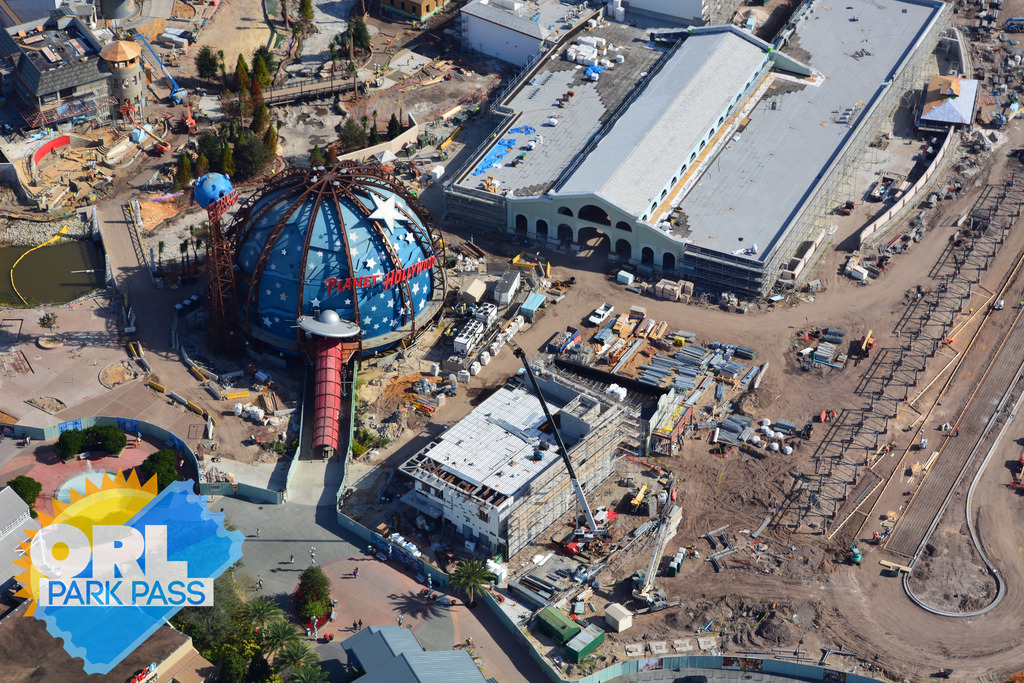 Looking down one of the streets of the Town Center-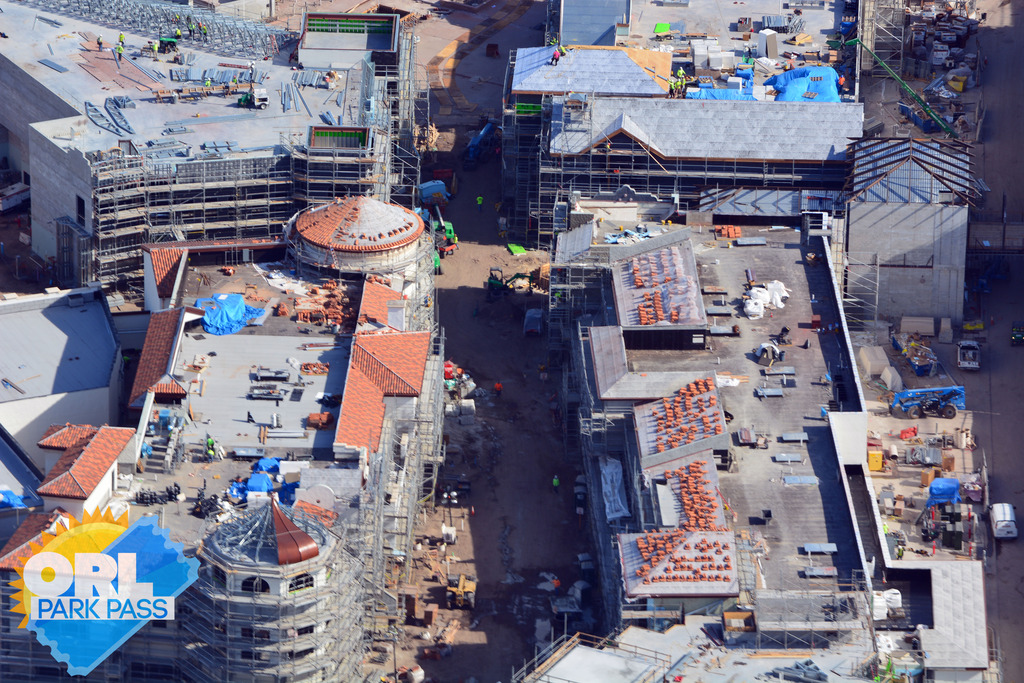 A new parking garage behind the Town Center is also under construction-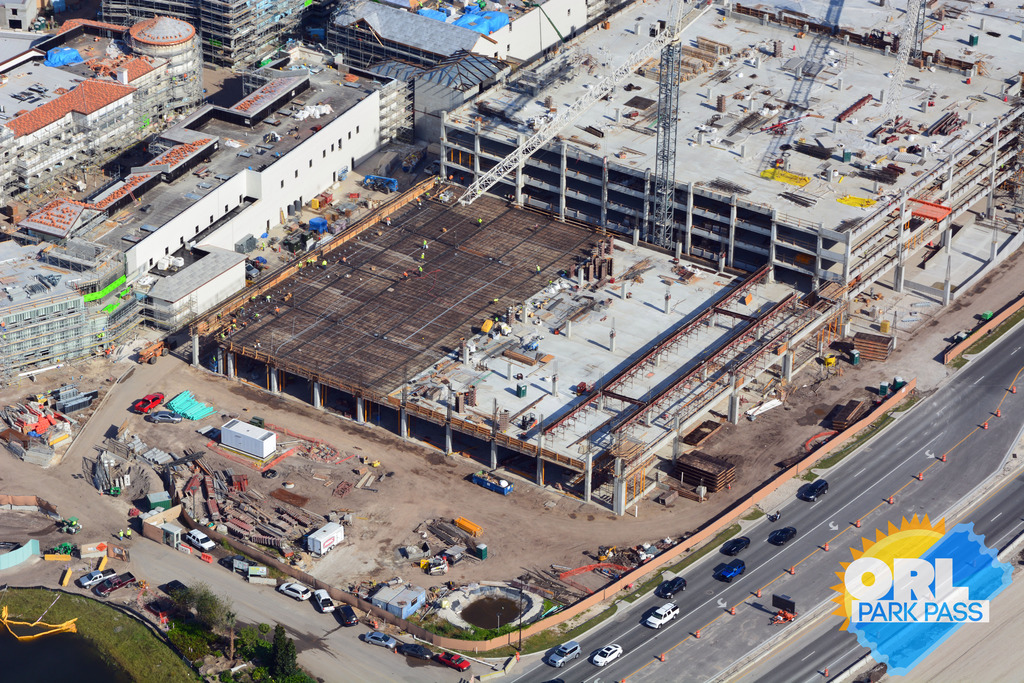 Here's a large overhead view of the new area. Notice the old Mannequins Dance Palace now has a gigantic "Springs Bottling Co" sign on the roof.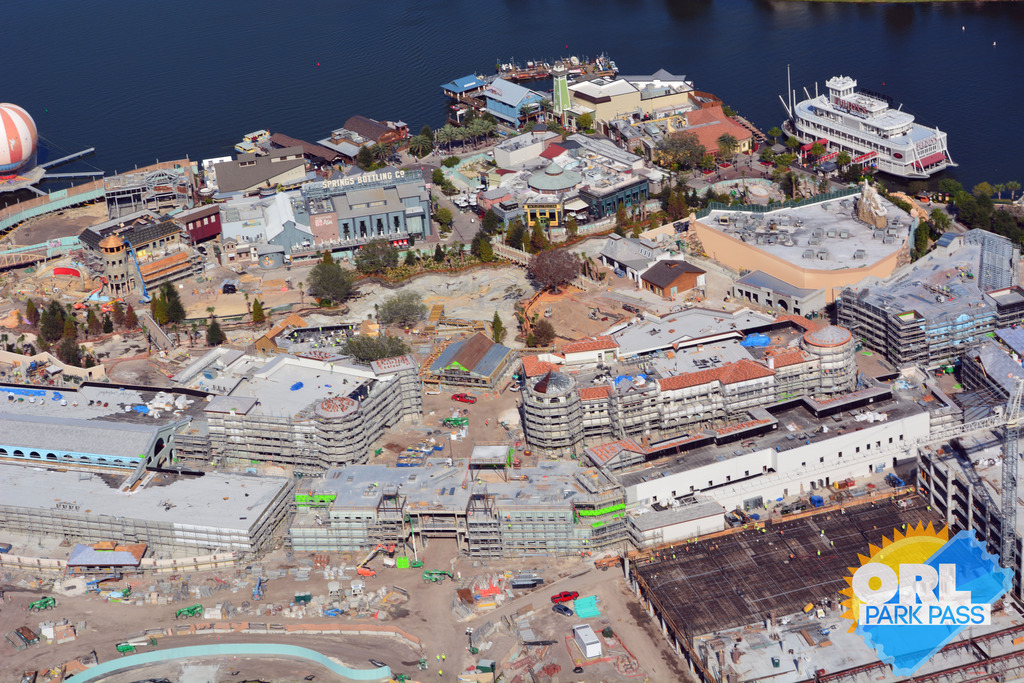 Here's what appears to be the exit to the new parking garage and the entrance into the new Town Center area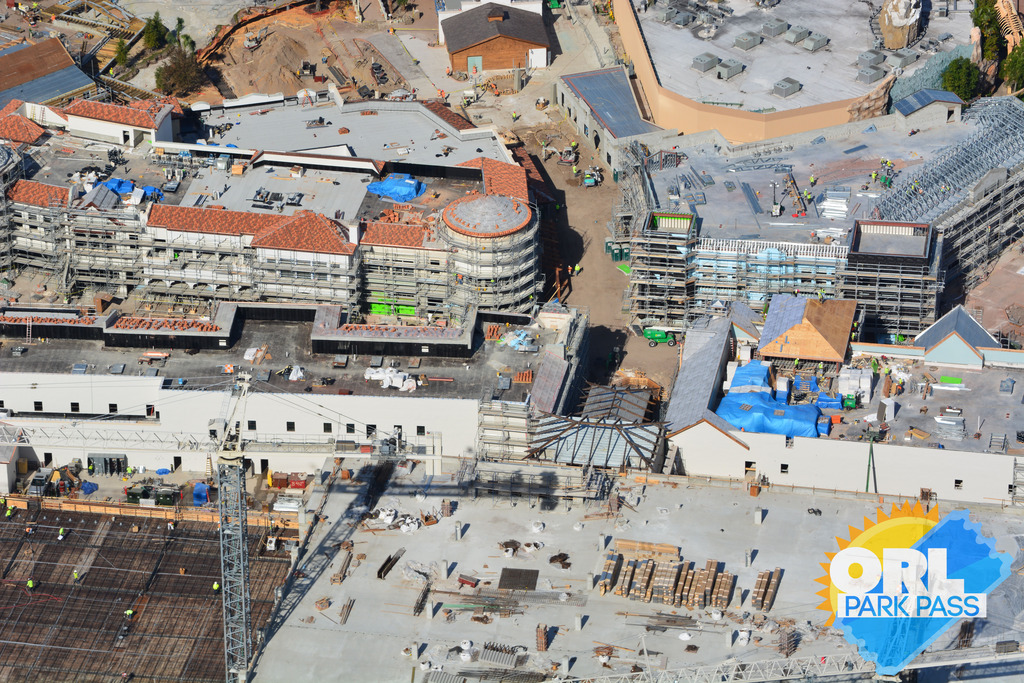 One last show of Disney Springs with a look at Fulton's Crab House!
Here's a quick look at the Typhoon Lagoon water park-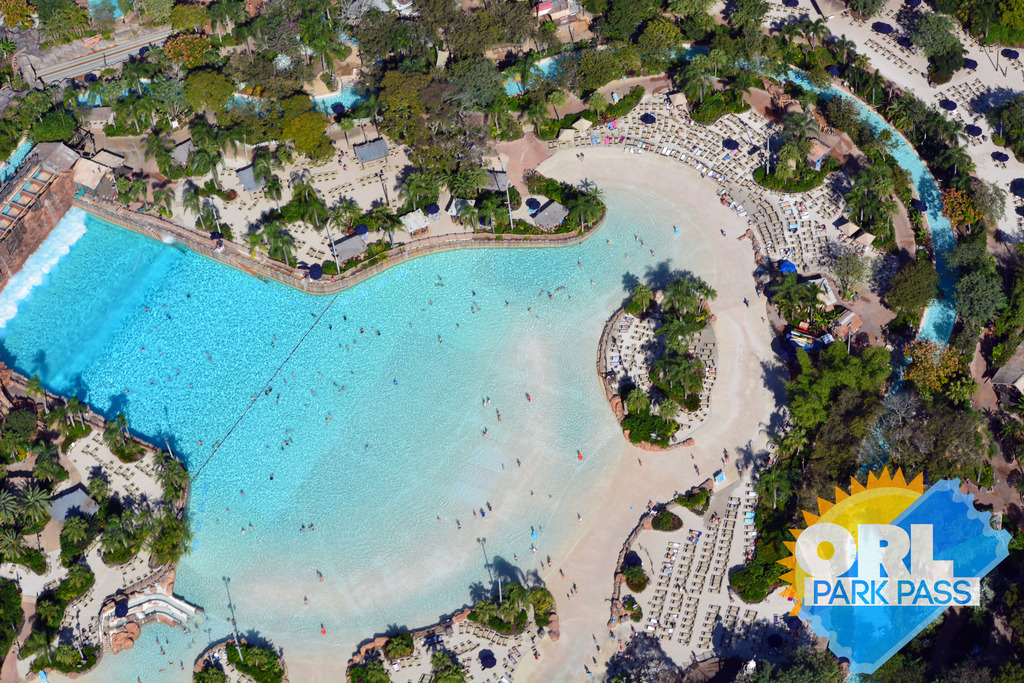 Behind the park was a pile of tons of old Disney road signs
Lets end this photo update with a picture of Blizzard Beach. Be sure to join us next time as we take a look at Disney's Hollywood Studios from the air. You can see our previous helicopter photo update which featured Sea World Orlando here.